This week I spent a few days in the beautiful (and cold!) New York City. It was wonderful to see the big city all dressed up for the holidays. All you New Yorkers are lucky to live in such a bustling, magical place. While most of my time was spent working (pinch me, I got to meet the Martha Stewart team!) I did squeeze in some fun with an amazing Broadway show.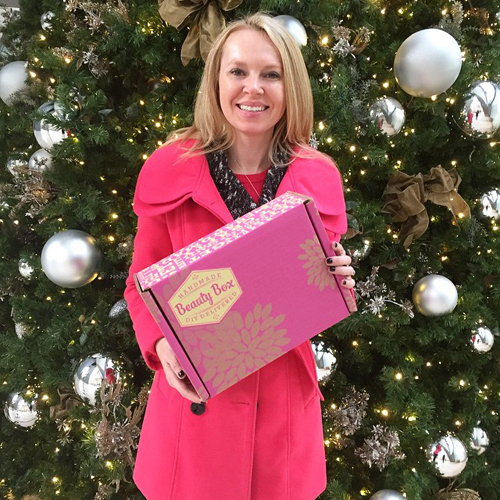 Now that I'm back home, it's time to focus on family and the upcoming holiday! Luckily I started my Christmas preparation early this year, so most of my gifts just need to be wrapped and shipped. If you're needing a little holiday gift inspiration, there is still time to make homemade gifts! The 12 Days of Christmas series is full of last minute projects =)
Speaking of holidays, thanks to everybody who shared what they were thankful for in the Thankful, Grateful and Joys post.  It was wonderful to read all the thoughtful responses. It was hard to choose just two winners, but the comments from Ray and Valerie  really stood out to me. Ray and Valerie, look out for an email on Monday to claim your Handmade Beauty Box! Looking for even more holiday fun? Check out my favorite tweets, pins, and 'grams this week!
Left to right, clockwise:
Instagram: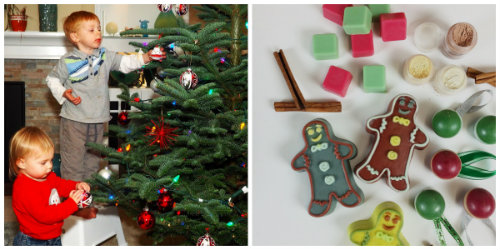 Left to right: The kiddos had a blast decorating the tree. They were so excited to hang up the Christmas ornaments they created. Speaking of ornaments, the Scented Beeswax Ornaments seen in the photo on the left is making our tree smell even more wonderful than usual!
The cold weather makes bath time more relaxing and invigorating. I have been using the Minty Layered Bath Salts to add a fresh scent and skin-loving epsom salt.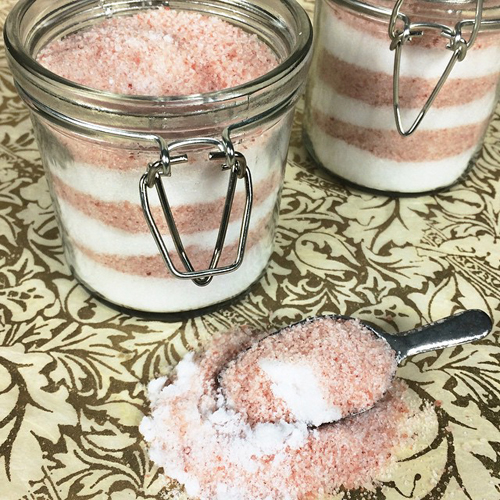 Tweets:
I hope you're all having a great weekend! To keep up with the latest soapy social media throughout the week, you can follow me on Twitter, Tumblr, Instagram, Pinterest, Vine and YouTube.