Happy Saturday! Earlier this week I taught a class on Creative Live. It was a great experience. I'm working on a blog post about my experience, so be on the lookout for that tomorrow. Below is a shot of the lavender cold process soap that I made during the class. Isn't it pretty? Sometimes simple soap is the best. The recipe for this soap is available in my Creative Live class. =)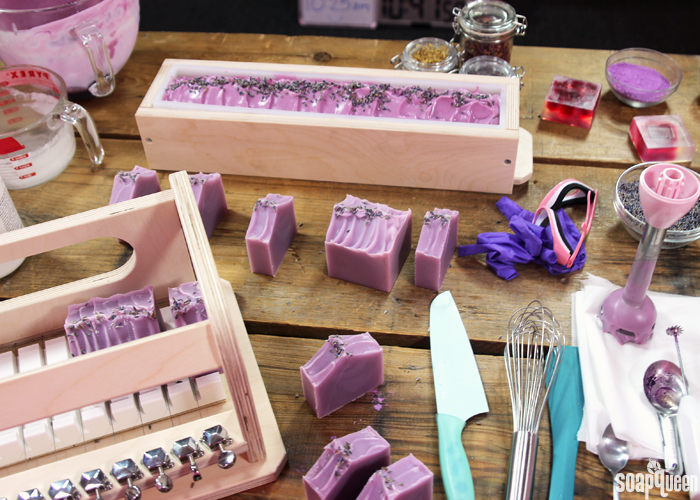 Next week on the blog we are celebrating Earth Day with several recipes and ideas on how to reuse and recycle. In the meantime, check out my favorite pins, tweets and grams from the week below.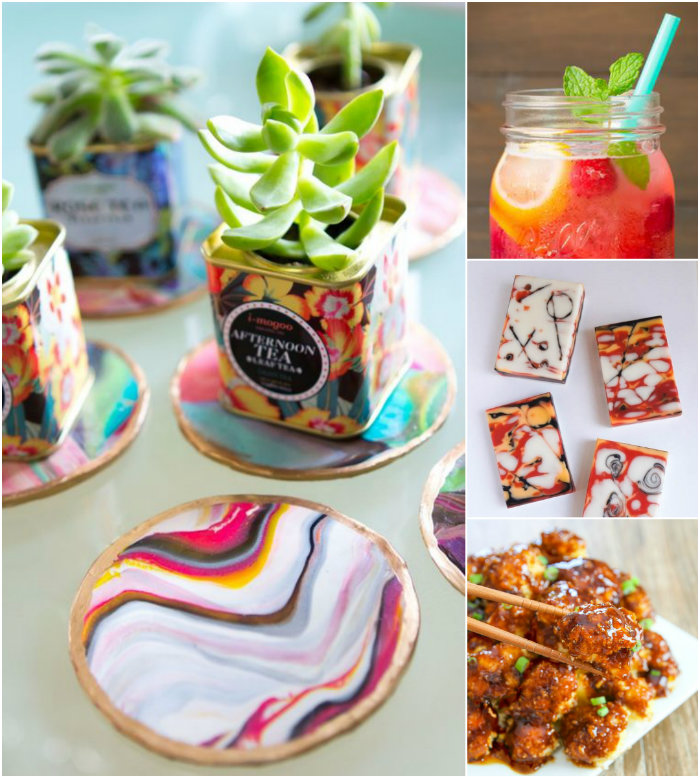 Far left, clockwise: 
Instagram:
This Blueberry Jam Sugar Scrub is made with two different colors of jojoba beads to create the beautiful blue shade. It's scented with the new Blueberry Jam Fragrance Oil, which is sweet and fruity.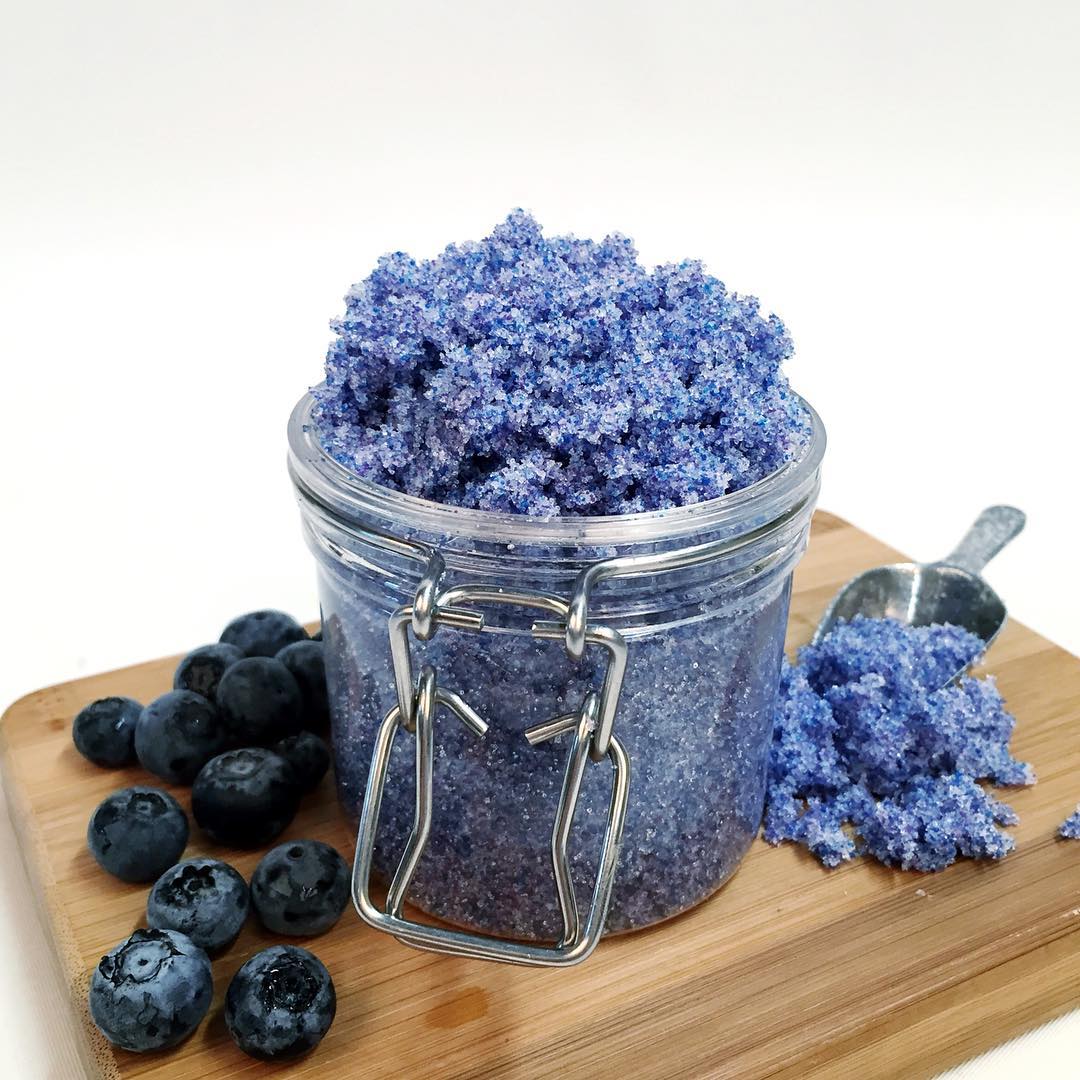 What do you think of the yellow layer in this hanger swirled soap? I was unsure about it, but most people on Instagram seemed to like it! This project is scented with Crisp Cotton Fragrance Oil and may become a video on Soap Queen TV soon.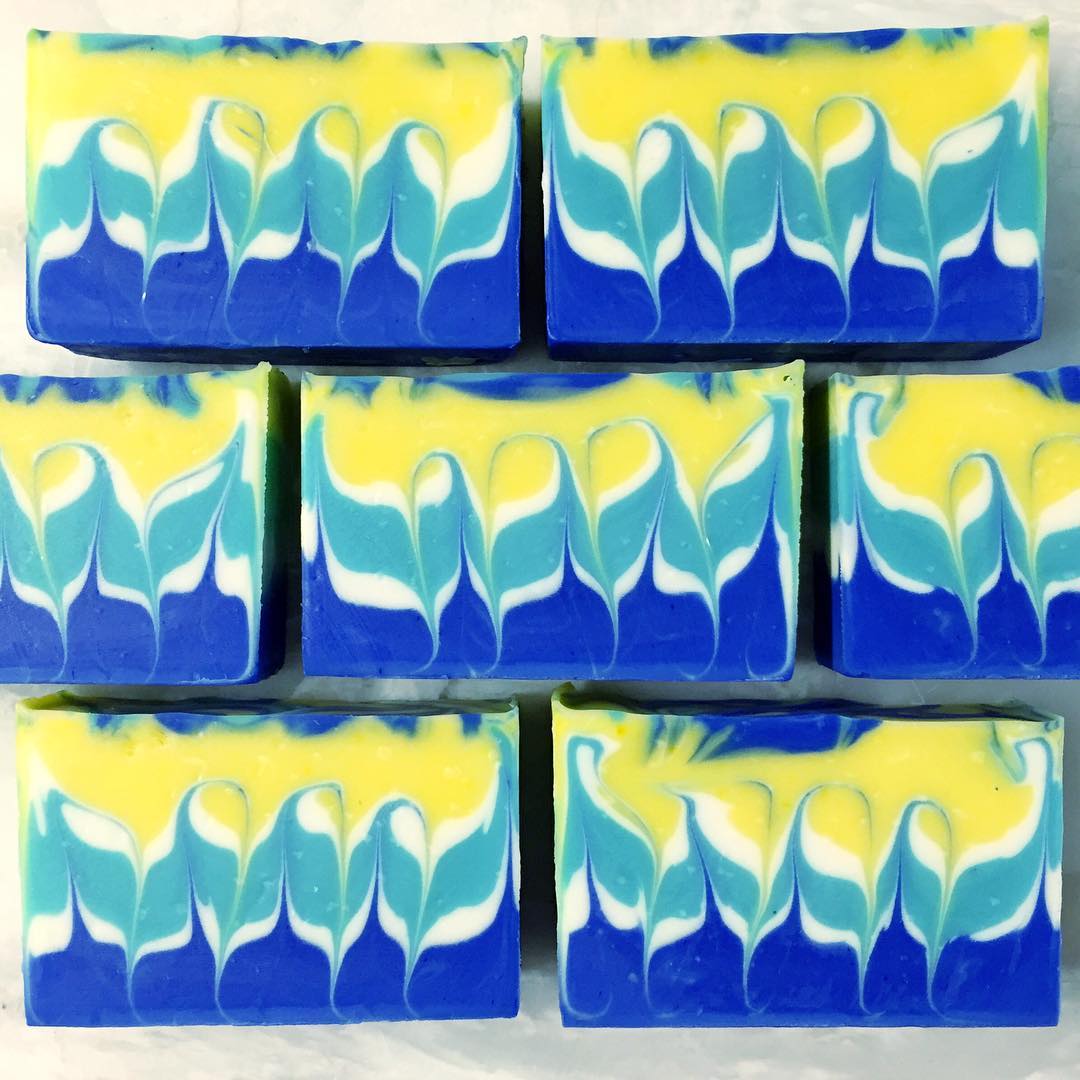 To keep up with soapy social media throughout the week, you can follow me on Twitter, Tumblr, Instagram, Pinterest, Vine, Katch, YouTube and Snapchat.  I'm Bramble-Berry on Snapchat. Don't forget to tag your soapy projects on Instagram with the hashtag #SoapShare and #PureSoapmaking so I can see what you're making! =)