This past week has been a little out of the ordinary. Rather than a jampacked schedule filled with work engagements, I took the week off (mostly) to relax and unwind with the family. I have still been on social media, but for the most part this week has been a vacation. I'm a bit of a workaholic (what can I say, I love what I do!) but it has been refreshing to spend the week focusing on family. Next week I'll be back in the office full time, and I'm looking forward to getting back to the swing of things.
Here on the blog, the collection of sparkly tutorials came to an end with the Midas Touch Bath Bombs and Gold Mine Cold Process Tutorial. The team and I have been working on rustic inspired holiday tutorials, so be on the lookout for those soon. They are the perfect projects if shimmer isn't your cup of tea. =) In the meantime, here is my favorite soapy inspiration from around the web!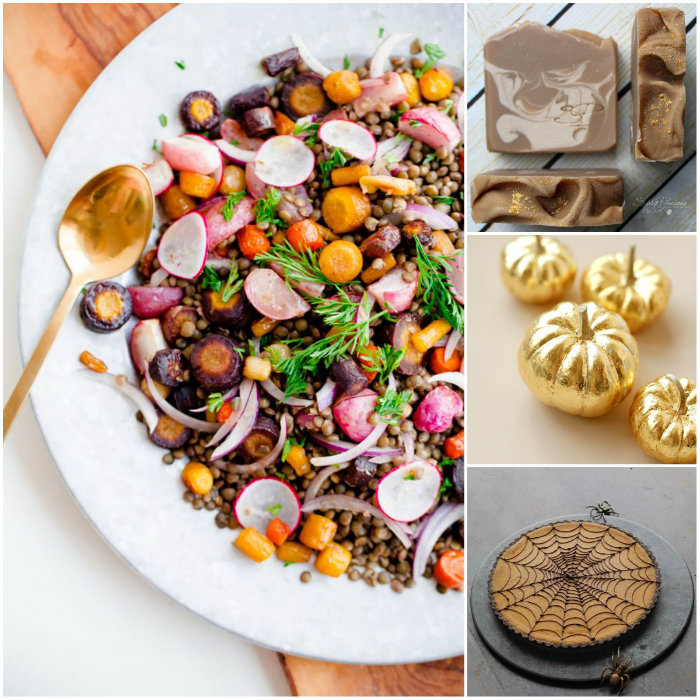 Left to right, clockwise:
Instagram:
If you've worked with honey in cold process soap, you know it can be a little tricky! The additional sugar makes the soap quite hot, and can lead to an extreme gel phase. You can see this gel phase in action below. Be on the lookout next week for a post about using honey in cold process soap.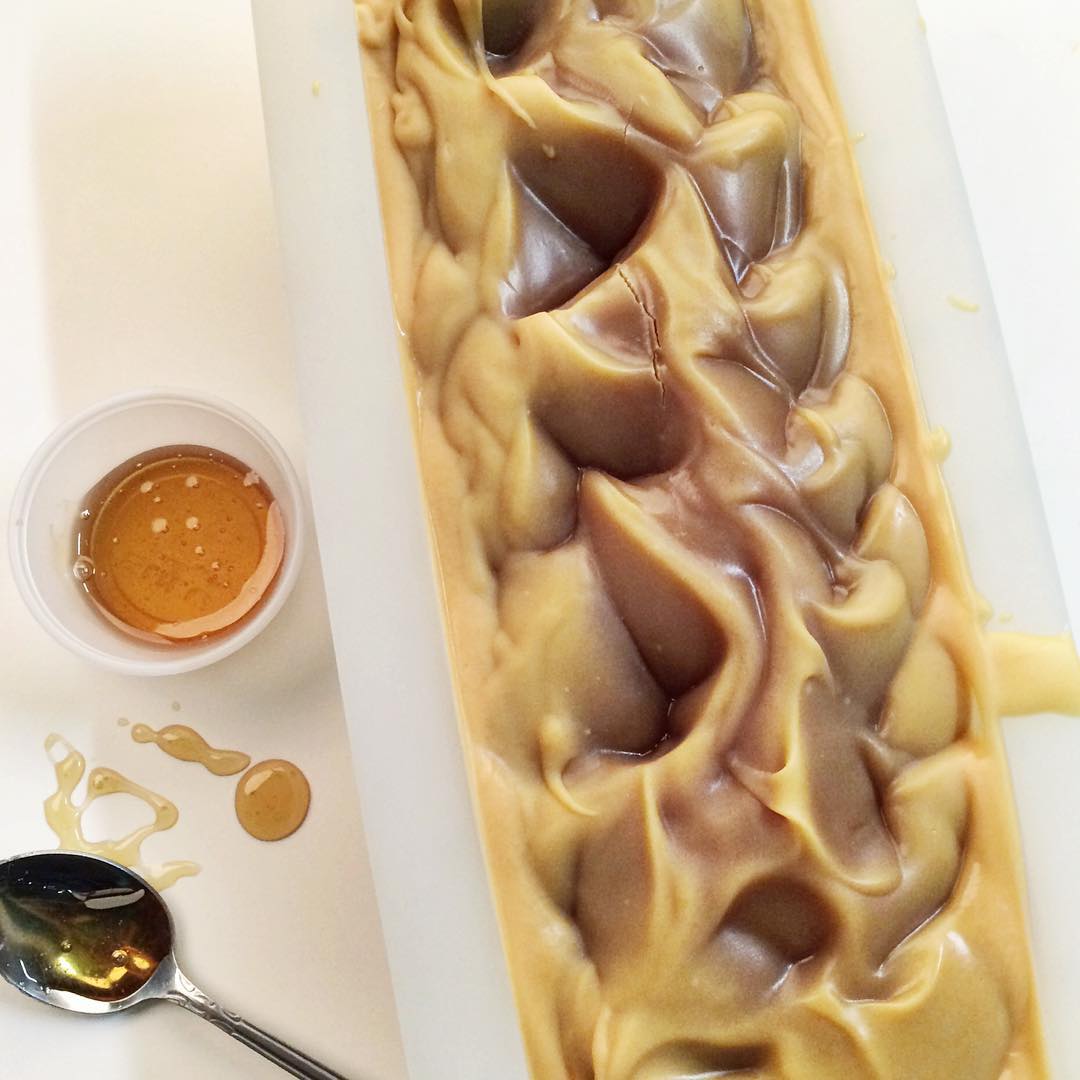 We are working on a collection of rustic holiday projects, including anise melt and pour. I love the smell of anise, I'm a huge fan of black licorice. =) On the right are the Midas Touch Bath Bombs, one of my favorite bath bomb recipes in recent memory! See the tutorial here.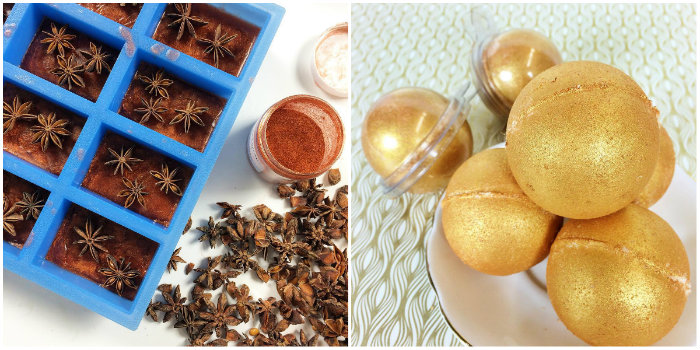 I hope you're having a great weekend! To keep up with the latest soapy social media throughout the week, you can follow me on Twitter, Tumblr, Instagram, Pinterest, Vine and YouTube and Snapchat. To watch my 'stories', which include sneak peeks into future projects, add me. I'm Bramble-Berry on Snapchat. Don't forget to tag your soapy projects on Instagram with the hashtag #SoapShare so I can see what you're making! =)