Yay, it's the weekend everybody! I hope you're having a great one so far. We've been doing Whatcom Water Week activities today. Tomorrow I'm participating in the Bellingham Bay Marathon. Specifically, I'm running the half marathon which is 13 miles. I've been training for the past couple months and am excited and ready to go! I'll be posting about the race tomorrow, so look out for that =)
Here on the blog the sparkly tutorials continued with a week full of Rose Gold Mica. This color is super trendy right now (rose gold iPhone anybody?) and it's easy to see why! What could be better than pink and gold together? If you missed the projects, click here for a Rose Gold Cosmetic Collection, and here for the Romantic Rose Gold Melt and Pour Bars. Next week, get ready for a week of copper tutorials! In the meantime, here are my favorite pins, tweets and 'grams from this week!
Left to right, clockwise:
Instagram:
I gave this soap concept another go with activated charcoal and King's Gold Mica. I love the way the bright gold looks against the black!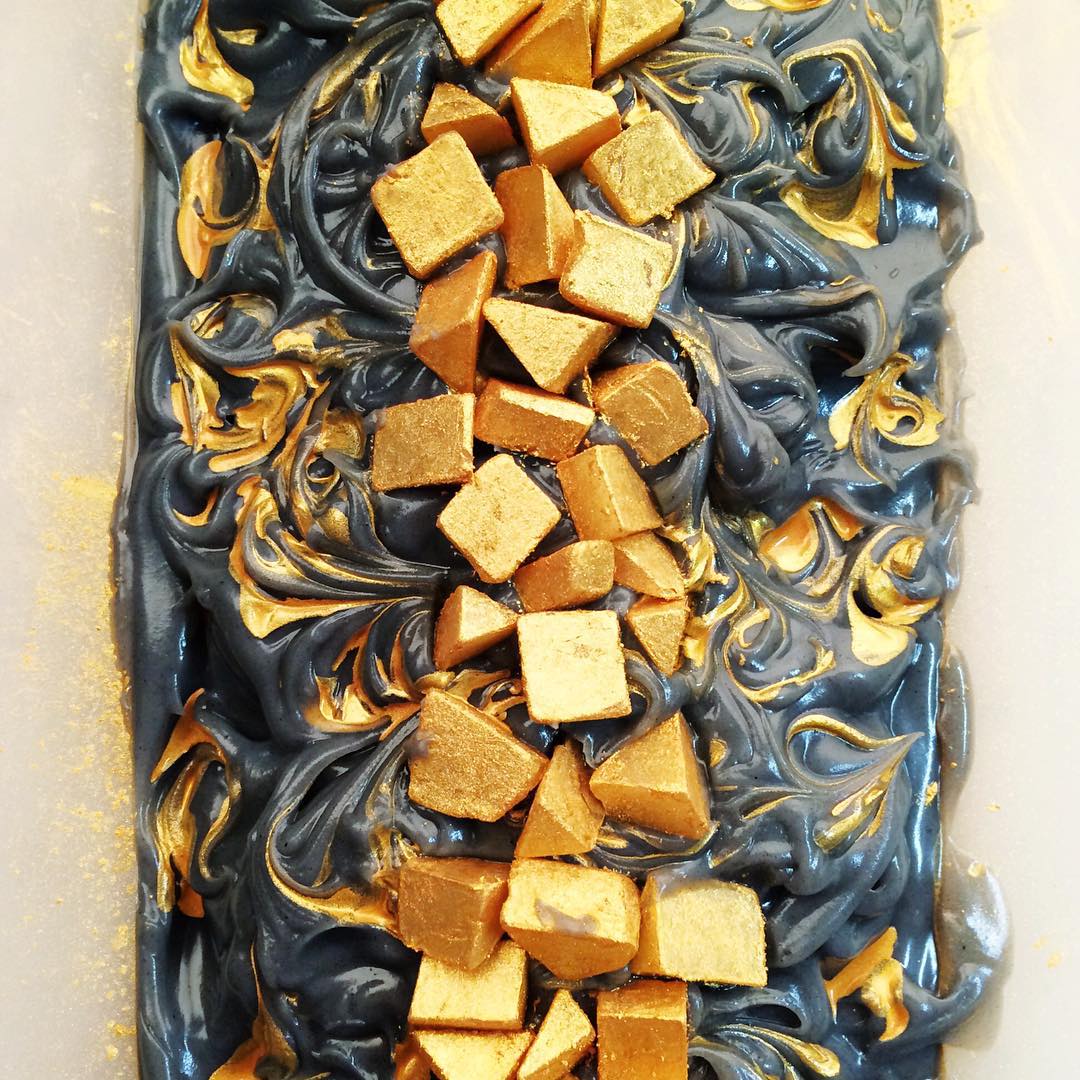 On the right are the gorgeous products included in the Rose Gold Cosmetic Collection. This tutorial shows you how to make eye shadow, lip shimmer and nail polish! On the right, the kiddos and I visited a chicken egg farm. It was fun to watch the kids learn about the chickens and where eggs come from.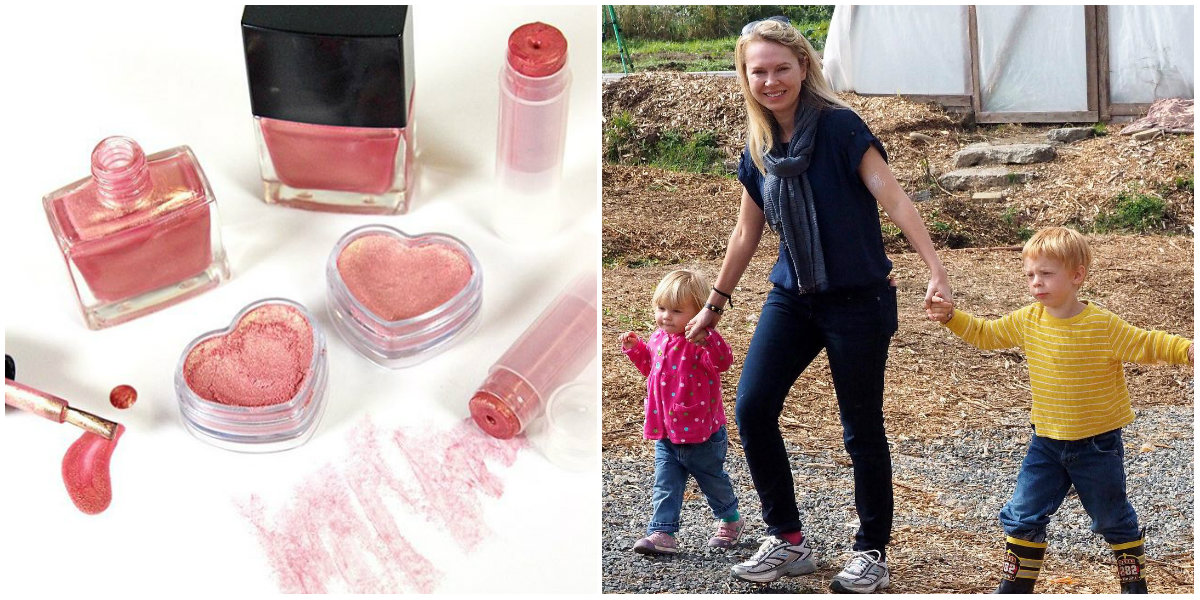 Twitter:
I hope you all have an amazing weekend! To keep up with the latest soapy social media throughout the week, you can follow me on Twitter, Tumblr, Instagram, Pinterest, Vine and YouTube and Snapchat. To watch my 'stories', which include sneak peeks into future projects, add me. I'm Bramble-Berry on Snapchat.