Happy weekend everyone! I hope you all had a wonderful Fourth of July. Ours was full sunshine, good food and a few fireworks. Below is my adorable niece Alise celebrating the holiday with lots of red, white and blue. =) The weather continues to be sunny and warm in the Pacific Northwest. The sky is also a little hazy from the wildfires in Canada and Eastern Washington.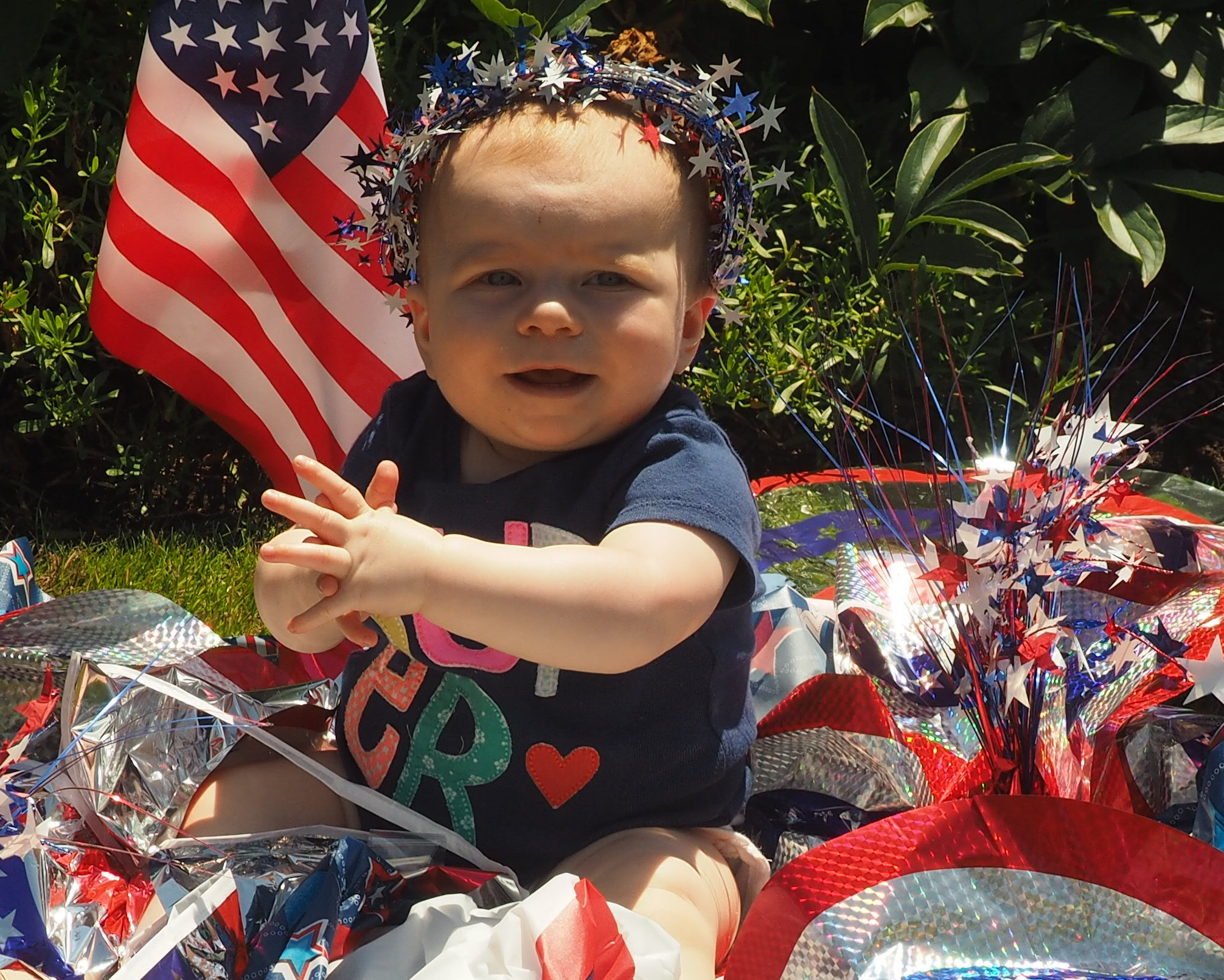 Be on the lookout next week for a series of tutorials inspired by the psychedelic 60's. The projects include lots of bright colors and groovy scents. In the meantime, here are my favorite pins, tweets and 'grams from the past week!
Left to right, clockwise:
Instagram:
My new book is scheduled for early 2016, and I have been busy editing for the past few weeks. The book is all about natural soapmaking with essential oils and natural colorants. It has been such a labor of love, and I can't wait for you to get your hands on it!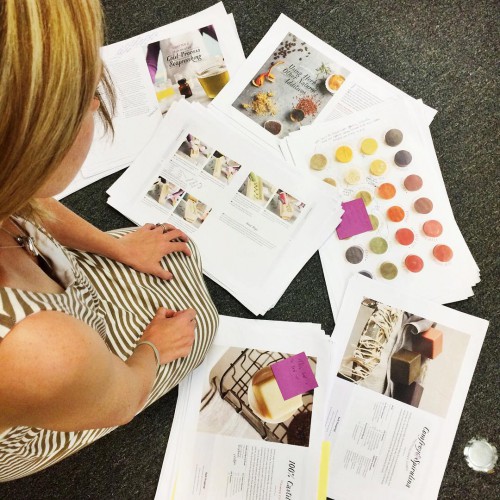 On the left is the first attempt at a cold process soap inspired by the Swiss Alps. Overall I love the look, but I think I can improve on it. Sometimes a soapy project takes a few tries! On the right is the most recent melt and pour tutorial, the Thai Tea Melt and Pour Bars. Melt and pour soap is swirled to create the look of creamy milk and tea.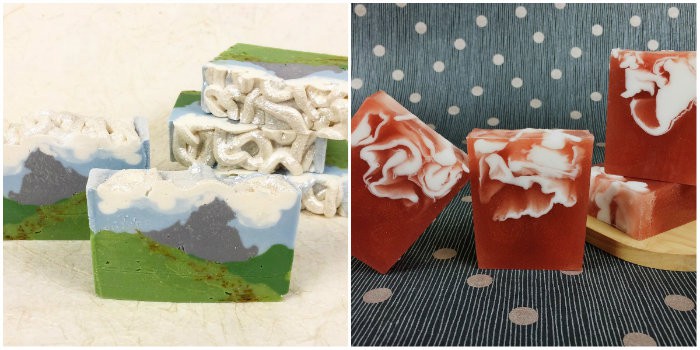 Twitter:
I hope you all have a wonderful weekend! To keep up with the latest soapy social media throughout the week, you can follow me on Twitter, Tumblr, Instagram, Pinterest, Vine and YouTube and Snapchat. To watch my 'stories', which include sneak peeks into future projects, add me. I'm Bramble-Berry on Snapchat.