Happy weekend =) Today the family and I are busy getting everything sorted into our new home. There is still a lot of work to do, but it's slowly coming together. Last weekend was Lily's 2nd birthday (post on that tomorrow), and it was great to start filling the new house with family memories.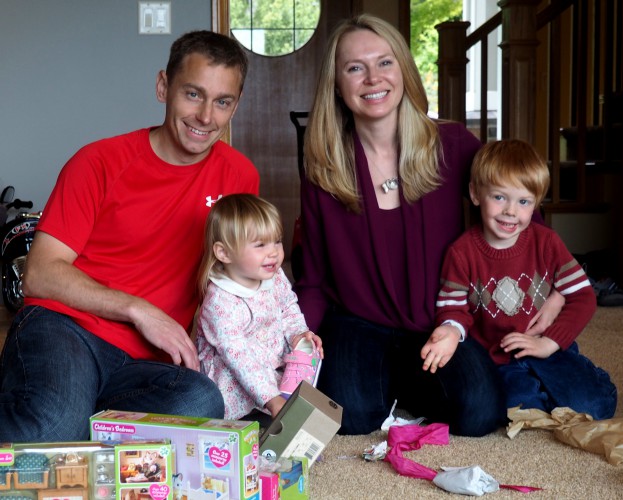 In soapy news, the winners of this month's Great Cakes Soapworks Challenge were announced. Bramble Berry gave the grand prize winners $100 each, and new fragrance oils for the runners up. Below is the grand prize winning soap, made by Teressa of Nourishing Handmade Body Care. I was blown away by the detail in these adorable mini dessert soaps. It's hard to believe they are not edible! If you're looking for more soapy inspiration, check out my favorite tweets, pins and 'grams from the past week.
Left to right, clockwise:
Instagram: 
On Thursday, the tutorial for this American Flag soap went out via the Bramble Berry Newsletter. It took three tries until I was happy with the final soap…those layers were tricky! Click here to sign up for the newsletter to receive exclusive tutorials and information about new products and upcoming sales.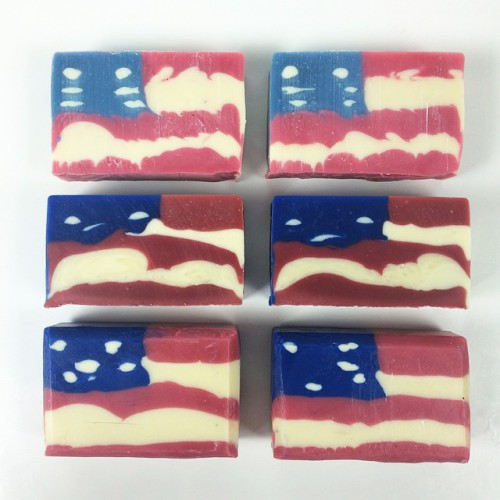 I made these lavender and lemongrass hot process bars for Soap Queen TV last week, and have been using them non-stop since. I can't wait for you to see the video. On the right, Jamisen "helped" me make butterscotch cupcakes for Lily's birthday. Look for the recipe tomorrow =)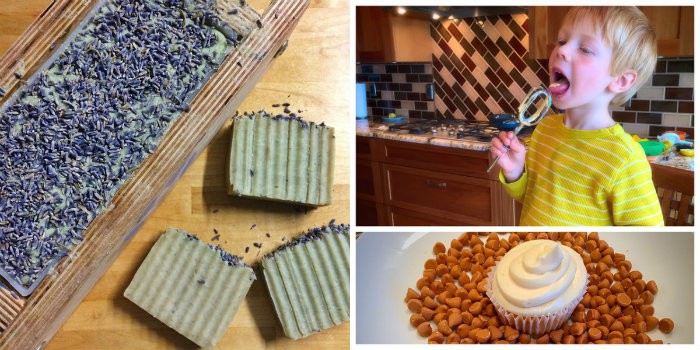 Twitter:  
I hope you all have an fantastic  weekend! To keep up with the latest soapy social media throughout the week, you can follow me on Twitter, Tumblr, Instagram, Pinterest, Vine and YouTube and Snapchat. To watch my 'stories', which include sneak peeks into future projects, add me. I'm Bramble-Berry on Snapchat.