The spring-inspired tutorials continued this week with projects like the Butterfly Sparkle Surprise Bath Bomb. Along with fizzing in your tub, the bath bombs will release Iridescent Glitter and a butterfly eraser. They will also add a sweet smell to the tub from a mix of Crisp Apple Rose Fragrance Oil and Pure Honey Fragrance Oil. It's a perfect project to make with kids.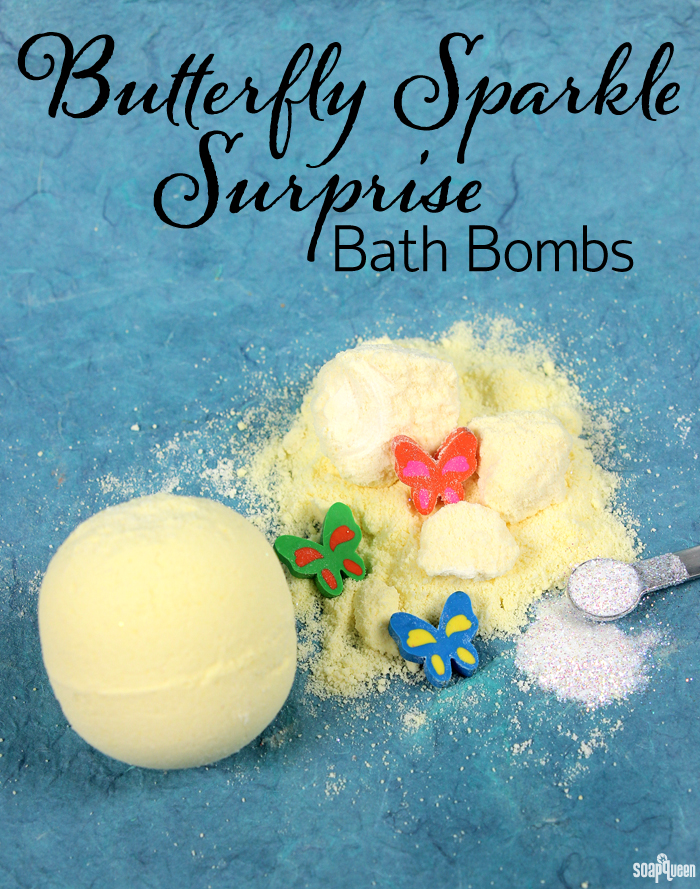 Pure Honey Fragrance Oil is also used in the Honey Bee Funnel Pour Cold Process Soap. The soap gets its unique black, white and yellow stripes from the funnel pour technique. It is then topped with cold process frosting, a bee embed and a golden Honey Melt and Pour Base honey drizzle. This project is a great opportunity to try some advanced soaping techniques.
If you want to teach some new techniques to your friends, you can host a DIY craft party. Making nail polish is one of the projects you can make. Because it is ready to use once the color is mixed in, your friends can take it home with them. Get tips for your next get together in the Nail Polish Party + Nail Polish Colors and Free Templates post.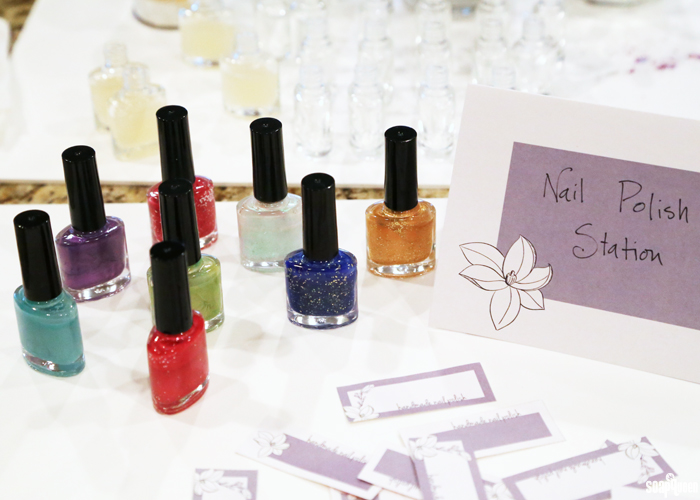 Providing snacks is another option for the DIY party. These Honey Roasted Peaches would be a sweet and healthy thing to snack on during crafting. The peaches are easy to make – all you have to do is mix them with butter and honey and roast for 15-20 minutes. The result is sweet, soft peaches that go on everything from ice cream to granola.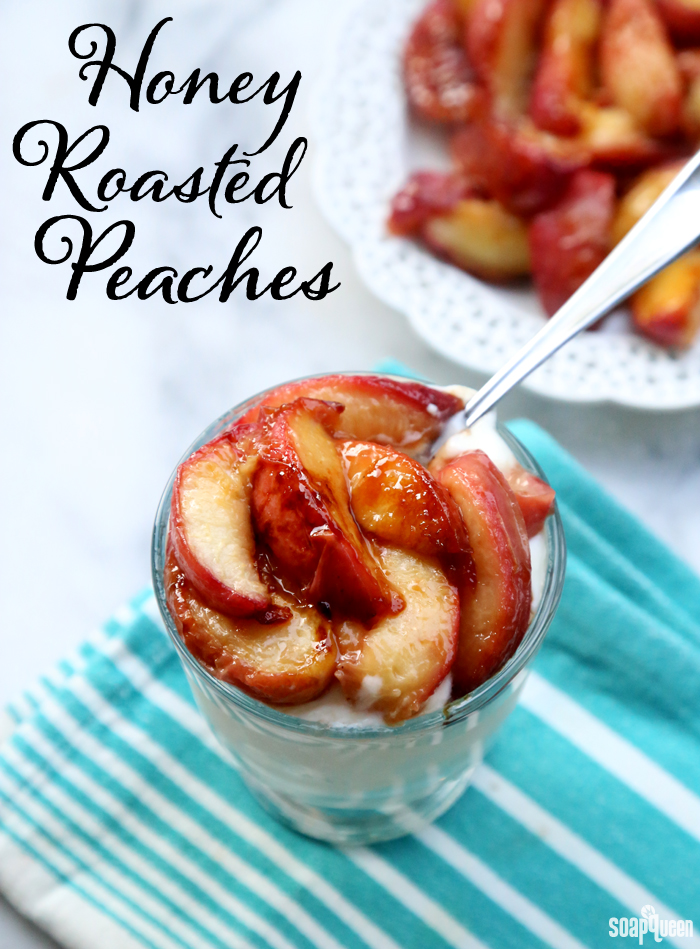 Soap inspiration can come from anywhere, whether it's butterflies or pottery. Tammi with Lux & Lather Handmade Artisan Soaps & Candles was inspired by ancient Greek pottery to create her stunning soap. This week's Facebook Photo of the Week was colored with Brick Red Oxide and Black Oxide.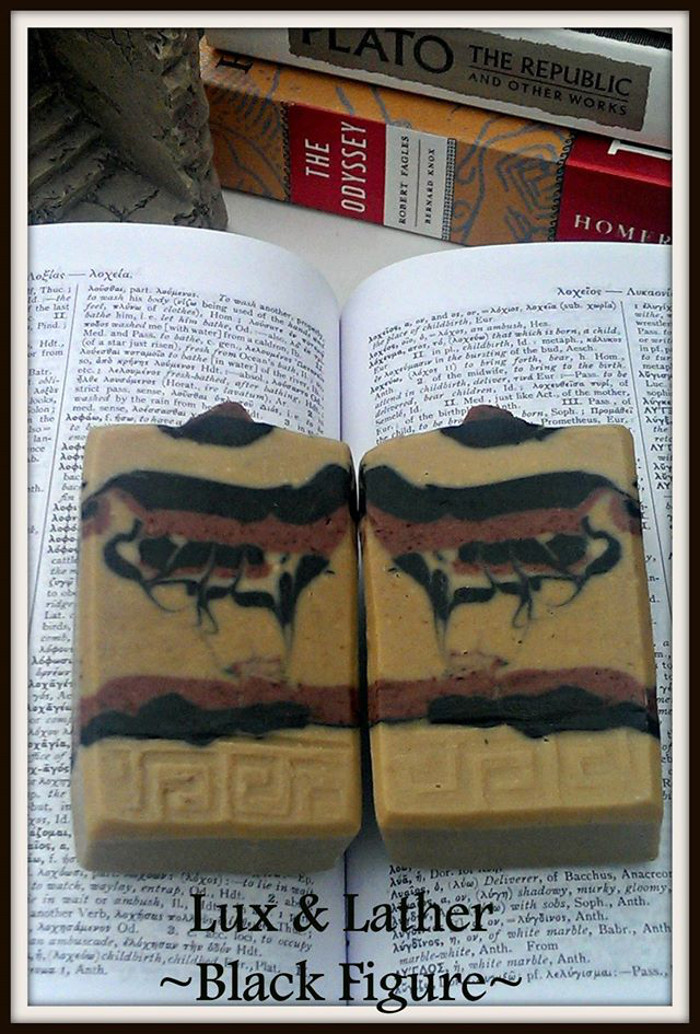 The warm base color of the soap is complemented by the deep red and black. The pattern on the bottom is beautiful, and the interesting swirl reminds me of a running horse. If you love the red and black color palette in Tammi's soap, check out the Dragon's Breath Cold Process Soap. The Movember Mustache Melt and Pour Tutorial has more red and black inspiration.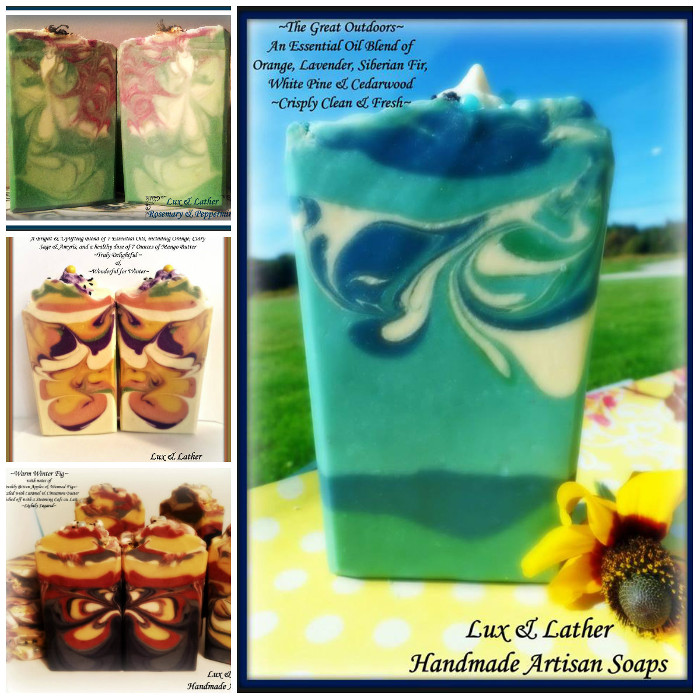 Above (clockwise, top left) are Tammi's Rosemary and Peppermint Soap, Great Outdoors Soap, Warm Winter Fig Soap and 7 Soap. If you'd like a soap scented with Peppermint Essential Oil, 1st Distill and Rosemary Essential Oil, click through the Minty Clay Melt and Pour Tutorial. Rosemary also smells great in the Indigo Spoon Plop Soap Cold Process Tutorial.
Find Lux & Lather Handmade Artisan Soaps & Candles
On Facebook
For more beautiful soapy inspiration, check out this week's Instagram Photo of the Week by Melanie. Her Coconut Mango Violet soap is made with yogurt and coconut milk for an extra creamy feel. The hanger swirl technique is used to swirl the vibrant purple, orange and green soap. See more of her gorgeous work on her Instagram page.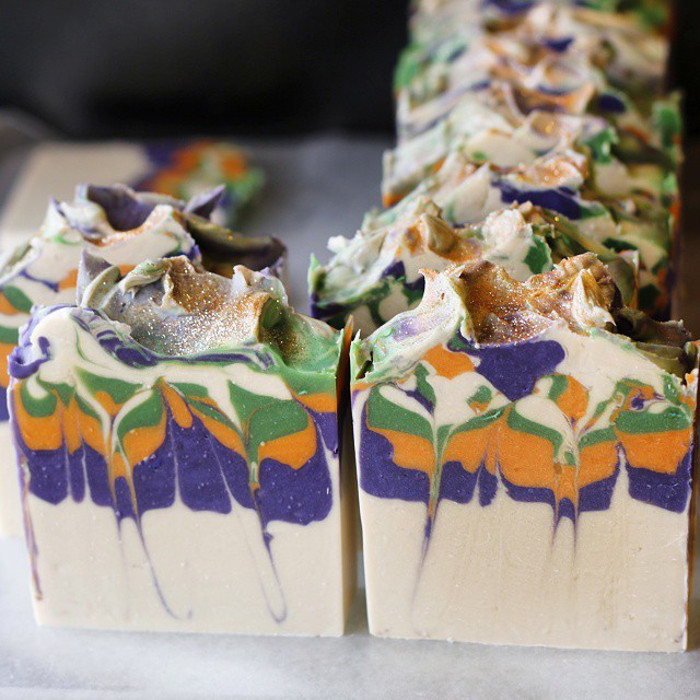 Post pictures of your crafty creations on the Facebook page each week for a chance to be featured on the Soap Queen blog and receive a sweet soapy package from Bramble Berry. Photos are chosen based on consensus from the Bramble Berry staff, so the best way to increase your chances of winning is to show us lots of photos!
To participate in the Instagram contest, hashtag your pictures with #soapshare. Each Friday, I will pick a photo on Instagram to be featured on the Bramble Berry Instagram account.