Happy Memorial Day weekend everyone! I hope the weather is allowing you to get outside to barbecue and enjoy the outdoors. Yesterday, the team and I filmed four full-length Soap Queen TV videos. The projects include a bath fizzy, cold process, hot process and eye product. I can't wait to share the videos with you.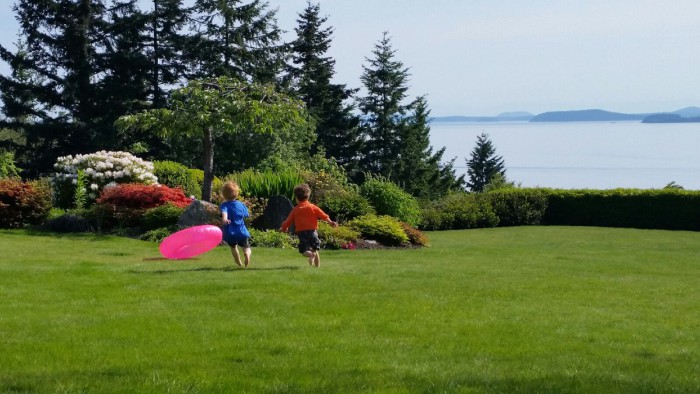 Jamisen and his buddy enjoying the sunshine! I hope you're able to enjoy the weather this Memorial Day weekend. 
Tomorrow is Bellingham's annual Ski to Sea race, and this year Bramble Berry is participating. The race has seven legs, including running, biking, canoeing and sea kayaking. It's an intense race, and I can't wait to cheer on our team. I'm not participating this year…but maybe next year. =) If the weather has you stuck inside, check out my favorite pins, 'grams and tweets for some crafty inspiration.

Pinterest: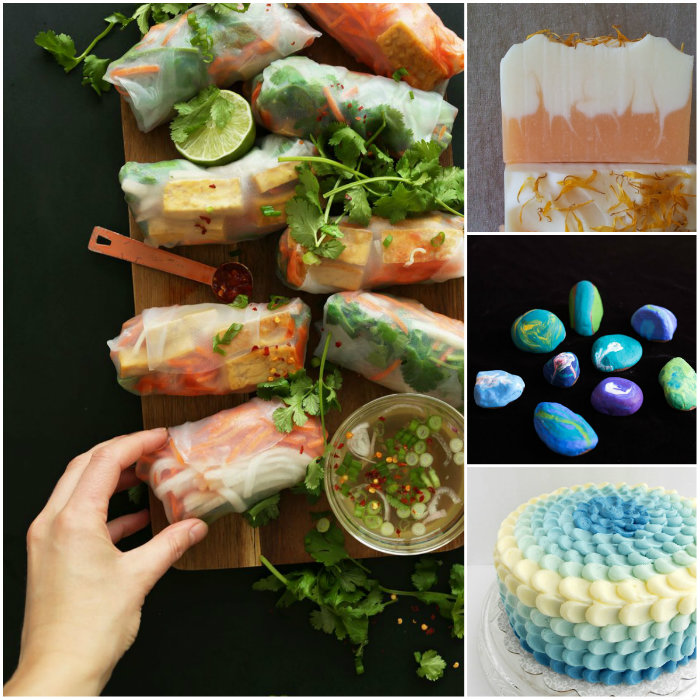 Left to right, clockwise
Instagram:
Have you tried hot process soap before? On the left is a hot process project scented with the yummy Espresso Fragrance Oil. On the right are some of the salts that you can use in your bath and beauty projects. Click here to learn more about salt.

Weekends are for fun! Last Saturday, Jamisen and I had a blast putting together a pillow and blanket fort.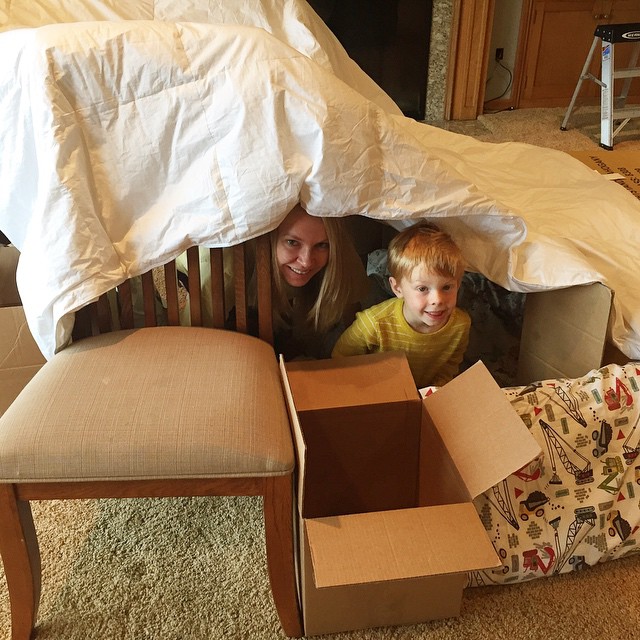 Twitter:
I hope you all have an fantastic Memorial Day weekend! To keep up with the latest soapy social media throughout the week, you can follow me on Twitter, Tumblr, Instagram, Pinterest, Vine and YouTube and Snapchat. To watch my 'stories', which include sneak peeks into future projects, add me. I'm Bramble-Berry on Snapchat.