Spring is an inspirational time of the year. The flowers are blooming and the sun is shining (in between the rain of course). This week featured several spring-inspired tutorials, including the Monarch Butterfly Melt and Pour Tutorial. Orange and black soap – classic monarch butterfly colors – are piped into the Guest 5 Butterfly Mold. The butterfly details are topped with a shimmery blue base, and the soap is scented with my current fave, sweet and warm Pure Honey Fragrance Oil.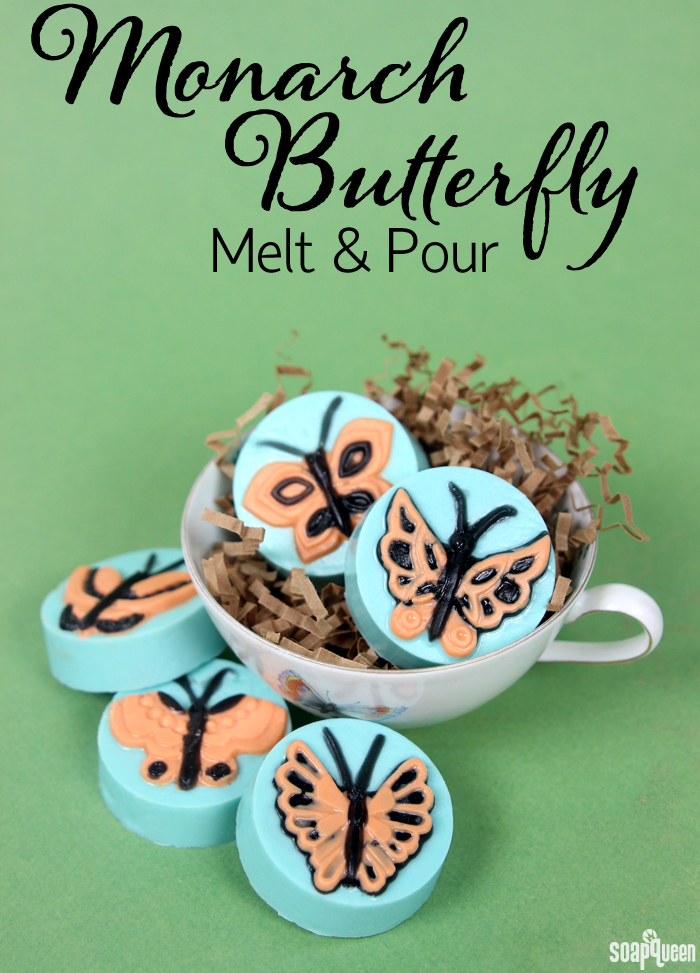 Butterflies are also the inspiration for the Monarch Butterfly Swirl Cold Process Soap. The butterfly swirl technique involves inserting a hanger into the soap and moving it in a circular motion. That creates a swirl that looks like butterfly wings when the bars are put side by side. It also makes every bar unique. The combination of Pure Honey Fragrance Oil and orange, yellow, white and black colors complete the look.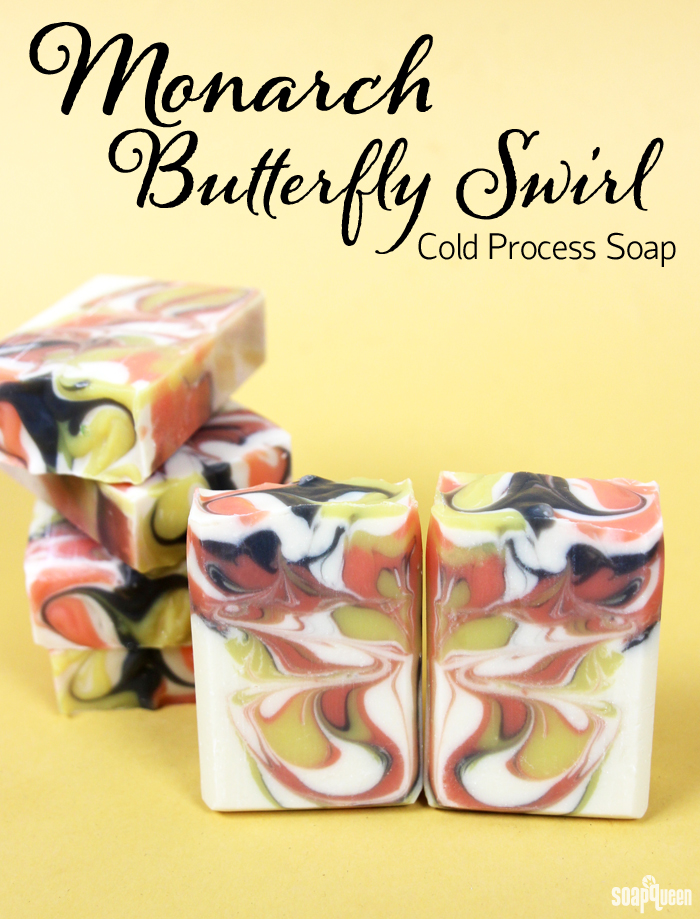 You can also get yellow hues from oil infusions. Common herbs to infuse in oils include lavender, chamomile, marigold. They can add a subtle smell, color and luxurious properties to your soap. You can infuse oils at room temperature for 4-6 weeks, or heat them for 20 minutes to 4 hours. Learn more about heat infusions in the How to Infuse Oils with a Crock-Pot post.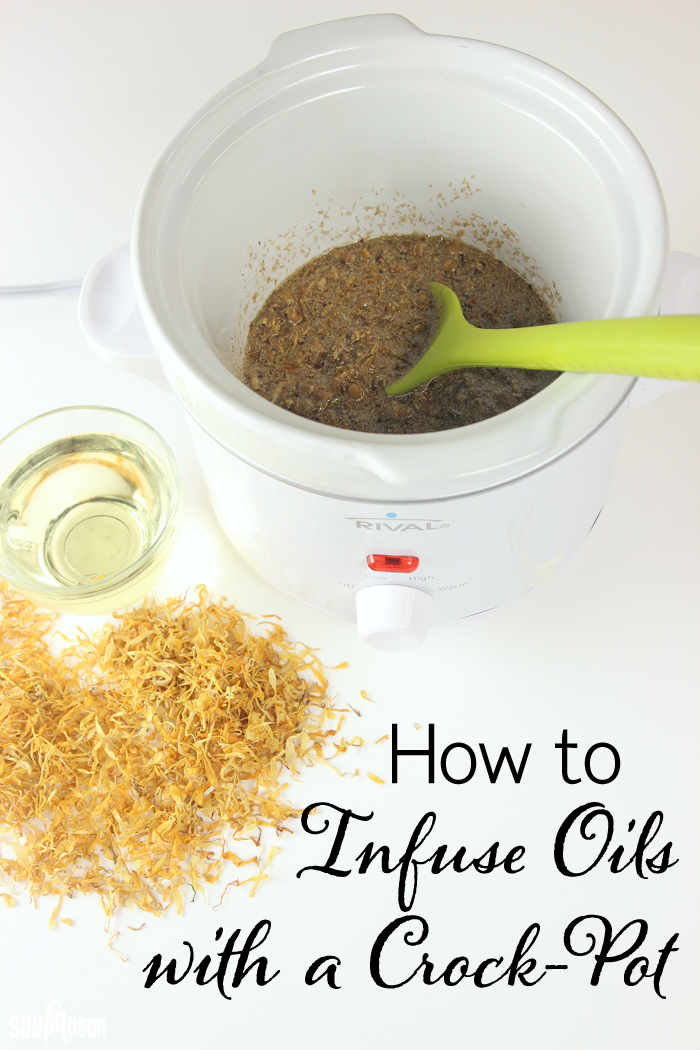 Infused oils feel great on the skin, and would work in a variety of projects like bath bombs. Kids love bath bombs because of the fun fizzing action. Crafting with kids is a lot of fun, and helps promote creativity and problem solving. For instance, the Melt & Pour Bath Crayons allow your child to create works of art in the tub that are easy to wash off. Find more tutorials in the Kid-Friendly Project Roundup.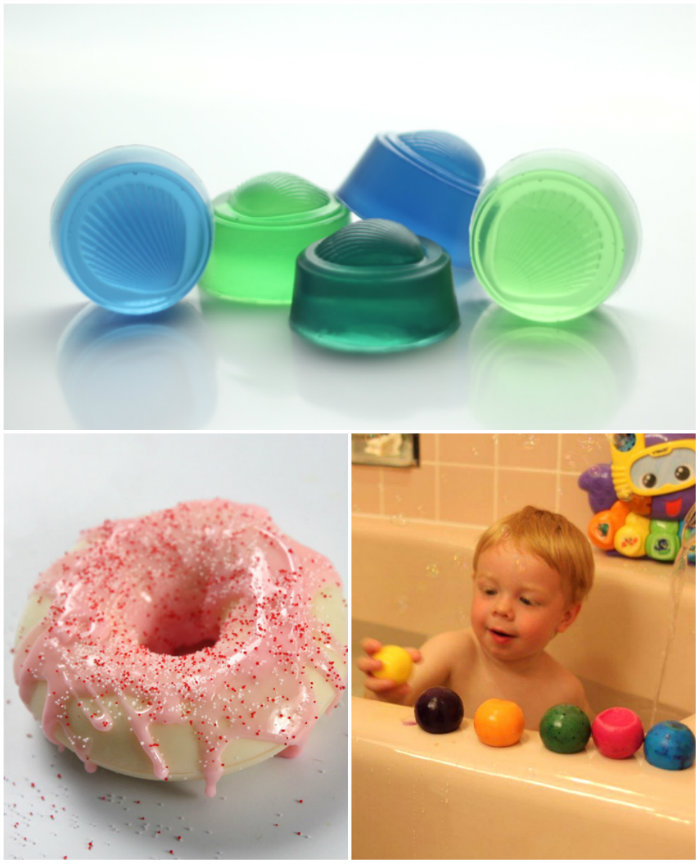 The jojoba beads on top of the Doughnut Melt and Pour add cute detail and exfoliation. Salts are another way to add exfoliation to your projects. Bramble Berry carries several types of salt, including Epsom salt. Salt can be used in scrubs, soap, bath bombs and bath salts. They can also be used for decoration on top of soap. Learn more in the Sunday Night Spotlight: Salts post.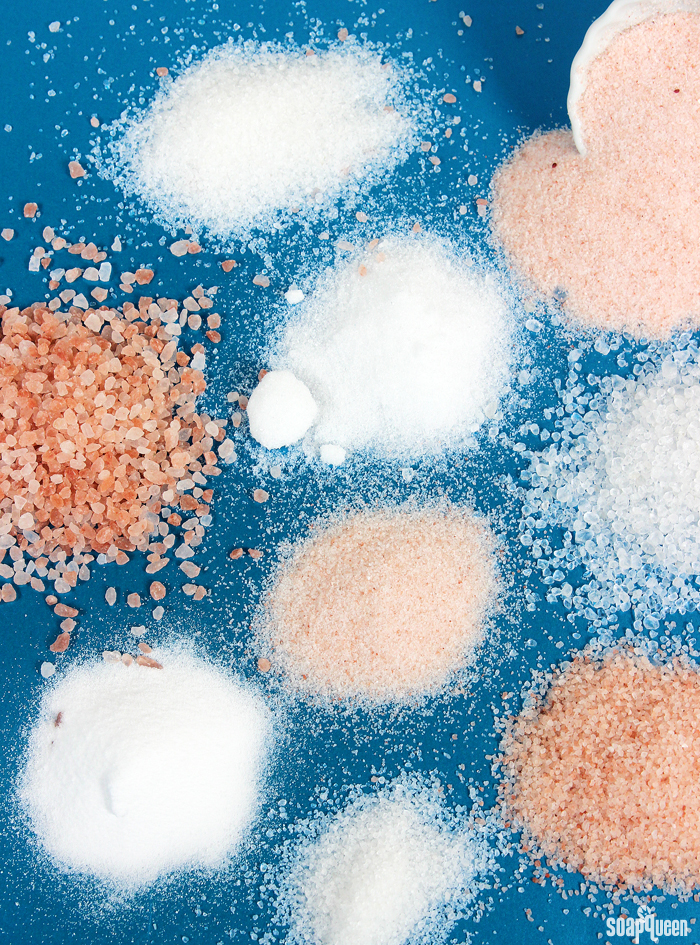 Finally, the Handmade Beauty Boxes are out for the month and, did you know that you can also make blush and eye shadow with May's Handmade Beauty Box project? Tune into the HBB Ustream channel next Tuesday (5/26) at 2pm PST. I will be sharing FIVE new recipes with our live viewers. 
This week's Facebook Photo of the Week by Lynetta with Good Scents Soapworks has beautiful decoration on top and inside the soap. It is scented with the fresh and fruity Energy Fragrance Oil.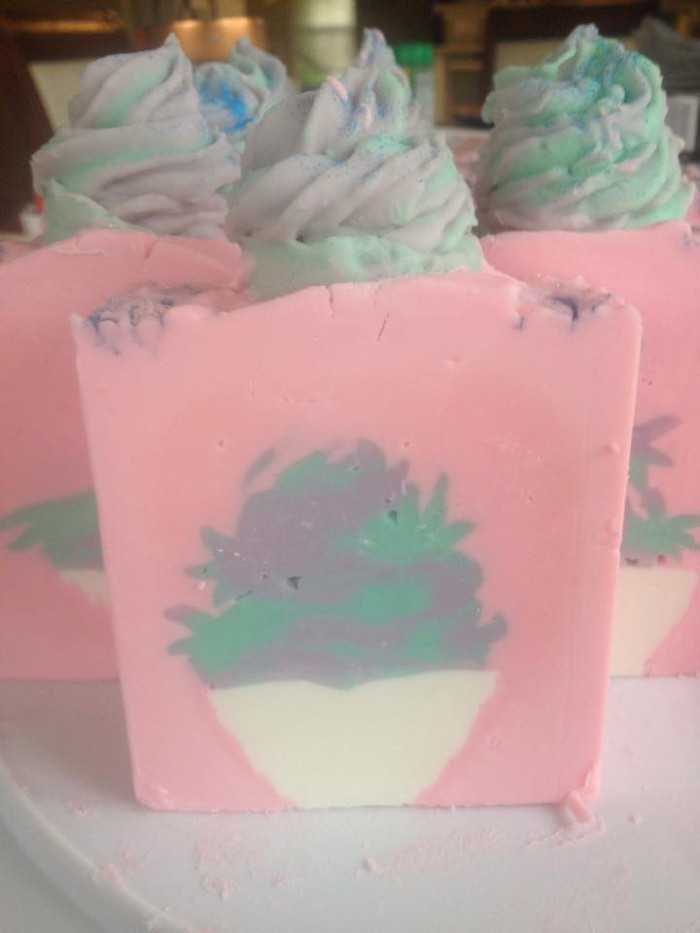 The embedded cupcake in Lynetta's soap is beautiful! The pink, purple white and green color palette is pretty and bright and wow, the details to get that soap just take my breath away. If you'd like to make soapy cupcakes, check out the Luscious Lemon Cupcakes Tutorial. If you like your cupcakes with a little fizz, watch the How to Make Bath Bomb Cupcakes video on Soap Queen TV.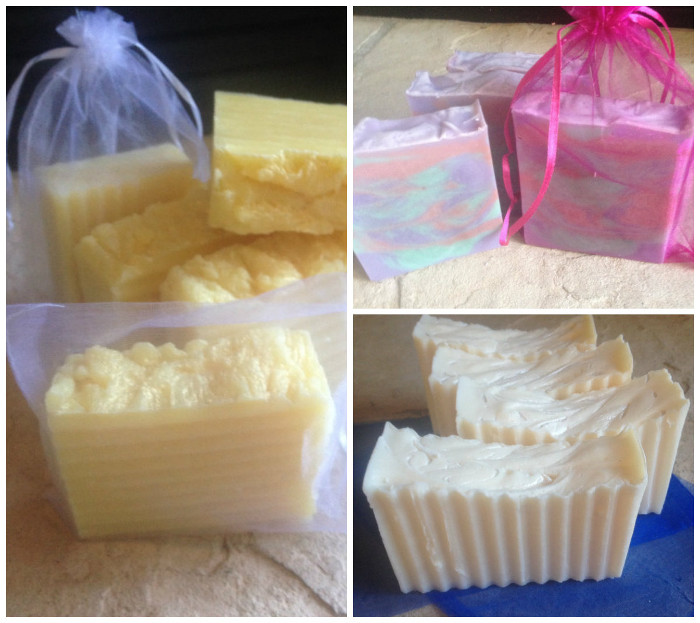 Above (clockwise, left) are Lynetta's Southern Sunshine Peach with a Hint of Citrus Soap, Pear Glace Type Vegan Soap and Sparkling Snow Soap. If you'd like a little sparkle on your soap, click through the Once Upon a Dream Cold Process Soap. For even more glittery goodness, check out the Mermaid Tail Cold Process Tutorial.
Find Good Scents Soapworks
On Etsy
This week's Instagram Photo of the Week is absolutely gorgeous as well. The soap, made by Melinda with Melinda's Naturals, has such a unique design. The bright colors are really lovely as well. Check out more of Melinda's beautiful work on her Instagram page.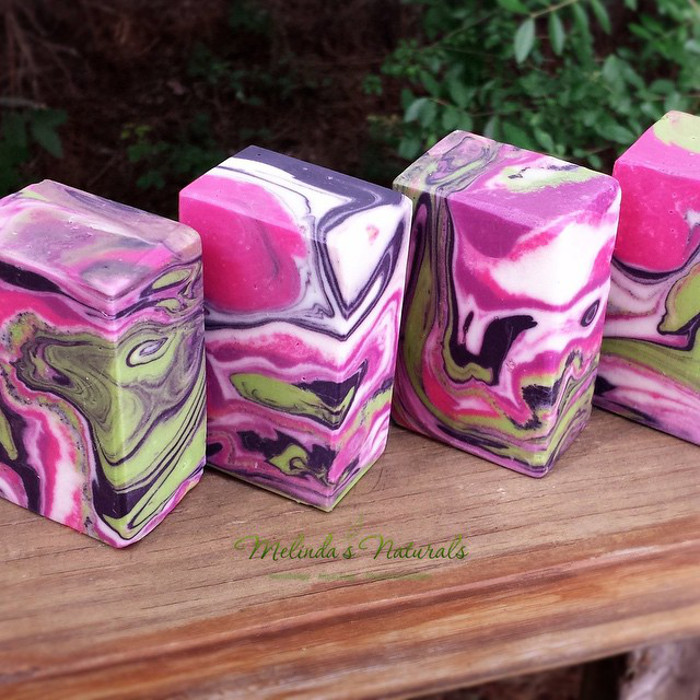 Post pictures of your crafty creations on the Facebook page each week for a chance to be featured on the Soap Queen blog and receive a sweet soapy package from Bramble Berry. Photos are chosen based on consensus from the Bramble Berry staff, so the best way to increase your chances of winning is to show us lots of photos!
To participate in the Instagram contest, hashtag your pictures with #soapshare. Each Friday, I will pick a photo on Instagram to be featured on the Bramble Berry Instagram account.