Happy Saturday! After the book photoshoot and Soap Guild Conference, I'm happy to spend a weekend at home. And by home, I mean the home of friends and family. Our house is still not safe after the boiler explosion and won't be for some time. Jamisen's birthday was this week, and we are celebrating tomorrow. I can't believe he is already 4 years old! Time flies.


In soapy news, in an effort to update the nation's regulations of personal care products, Senators Diane Feinstein (D-CA) and Susan Collins (R-ME) introduced the Personal Care Products Safety Act. To read more about the Act, click here. If you would like to be kept up to date on laws pertaining to small businesses in the soap and cosmetic industry, join the Coalition of Handcrafted Entrepreneurs (COHE). The COHE enables the voices of small business owners to be heard with calls to action that will help lawmakers make more informed decisions.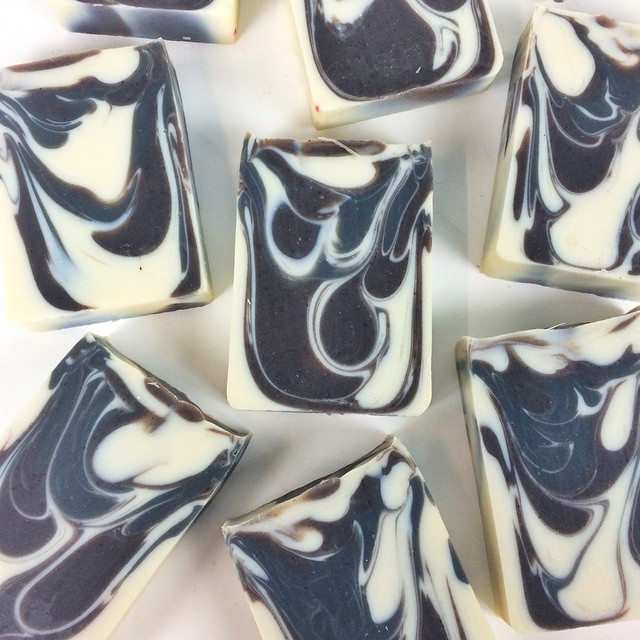 Here in the office, the team and I have been busy creating new recipes for Soap Queen TV. If you have any projects that you'd like to see me tackle, leave a comment and let me know. I'd love to hear your suggestions. Currently we are working on a hot process tutorial, cold process, bath bomb and eye care product. Shown above is one of the test trials for a drop swirl soap, made with alkanet root powder and activated charcoal. I can't wait to share the final projects with you! In the meantime, checkout my favorite pins, tweets and 'grams from the past week.
Pinterest: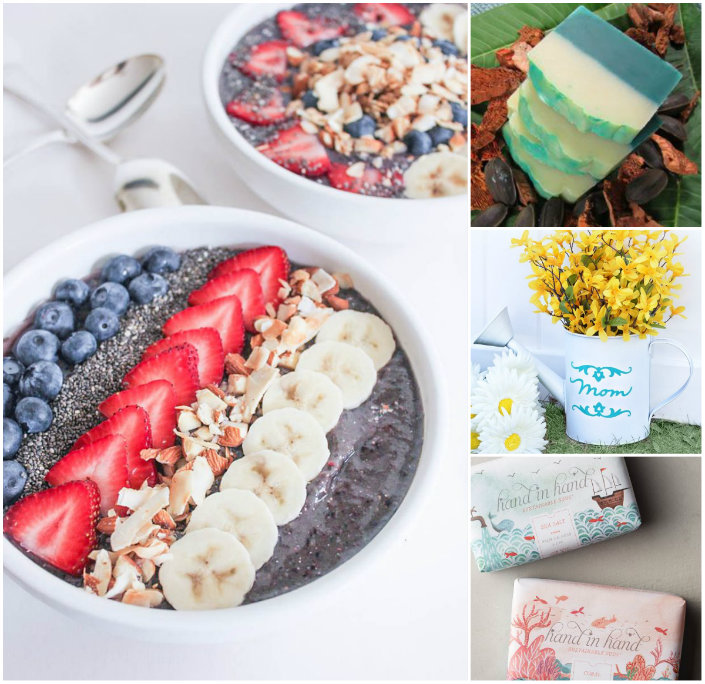 Left to right, clockwise:
Instagram:
These gorgeous rainbow soaps made by Soapwithhope are show stoppers! The even layers and vibrant colors create the perfect rainbow effect.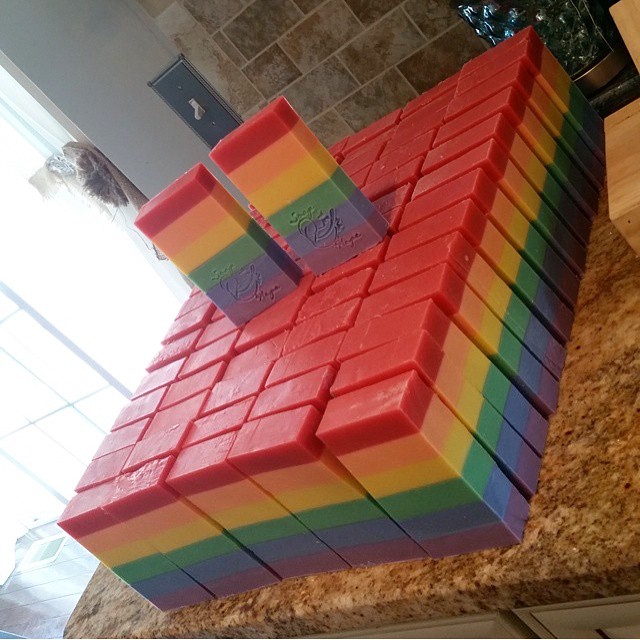 I'm so happy to finally have my Master CP/HP Soapmaker Certification from the Soap Guild in my hands! On the left, Courtney and I showcased the newest Handmade Beauty Box project on King 5 News, click here to see the video.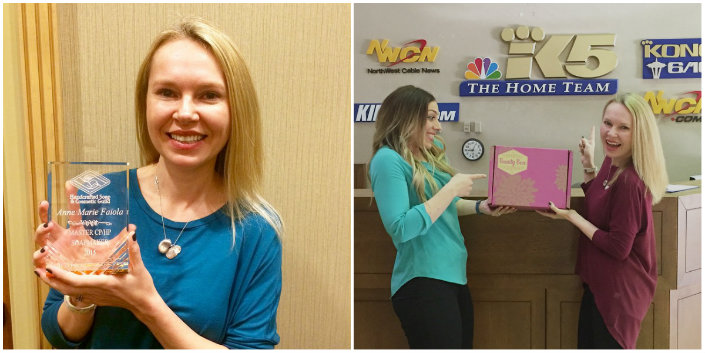 Twitter:
To keep up with the latest soapy social media throughout the week, you can follow me on Twitter, Tumblr, Instagram, Pinterest, Vine and YouTube and Snapchat. To watch my 'stories', which include sneak peeks into future projects, add me. I'm Bramble-Berry on Snapchat.