Can you believe tomorrow is the 1st of February already? Time flies when you're having fun! Yesterday the team and I filmed several videos for Soap Queen TV and the new Bramble Berry YouTube channel. Look out tomorrow for a behind-the-scenes post into the shoot. We filmed two cold process recipes, along with a colorful and sparkly melt and pour soap. Below is an Instagram photo of the melt and pour project. Based on the Rainbow Hearts Melt & Pour project, this soap was updated slightly to feature more hearts per bar.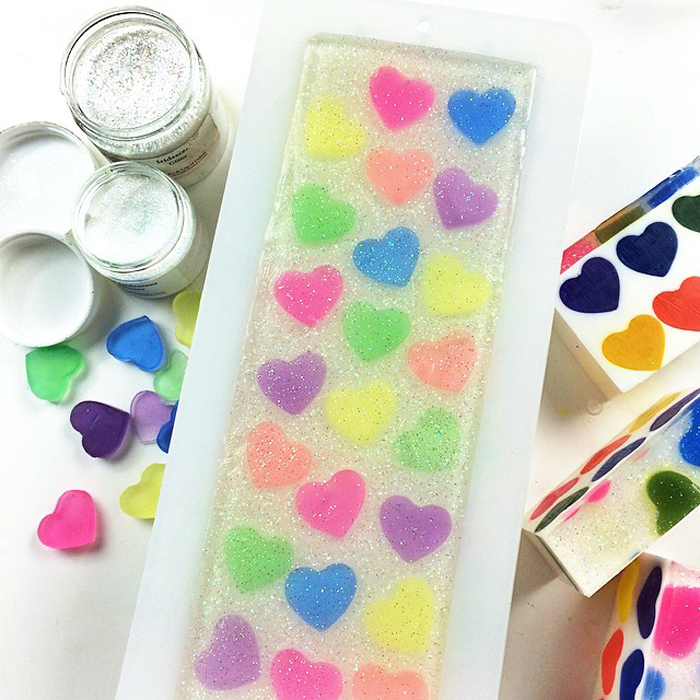 Today we did a STEM (science, technology, engineering and math) activity day and of course, are in the midst of prepping for the Super Bowl tomorrow. Do you have fun Super Bowl plans? Jamisen is starting to pay attention to the sport, while Lily simply enjoys wearing her Seahawks gear. I picked up some cute Seahawks cookies from a local bakery to celebrate and those are sure to be a huge hit. On Friday, some of the Bramble Berry team showed their support with plenty of blue and green; go Hawks!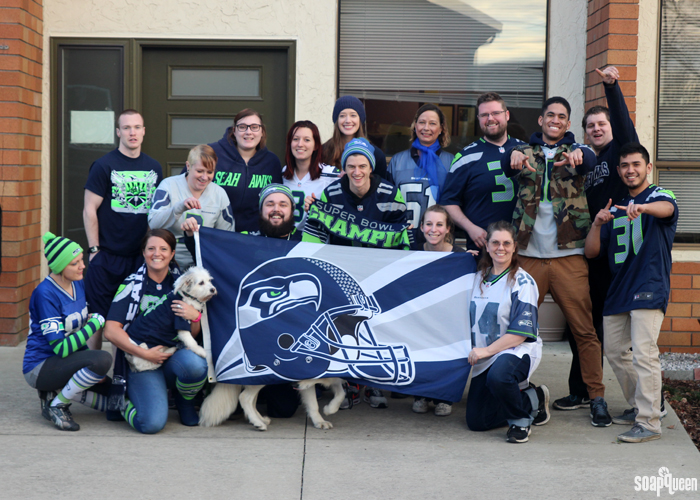 If football is not your cup of tea and you're looking for some fun crafty projects for the weekend, check out my favorite pins, 'grams and tweets from the week below.

Pinterest: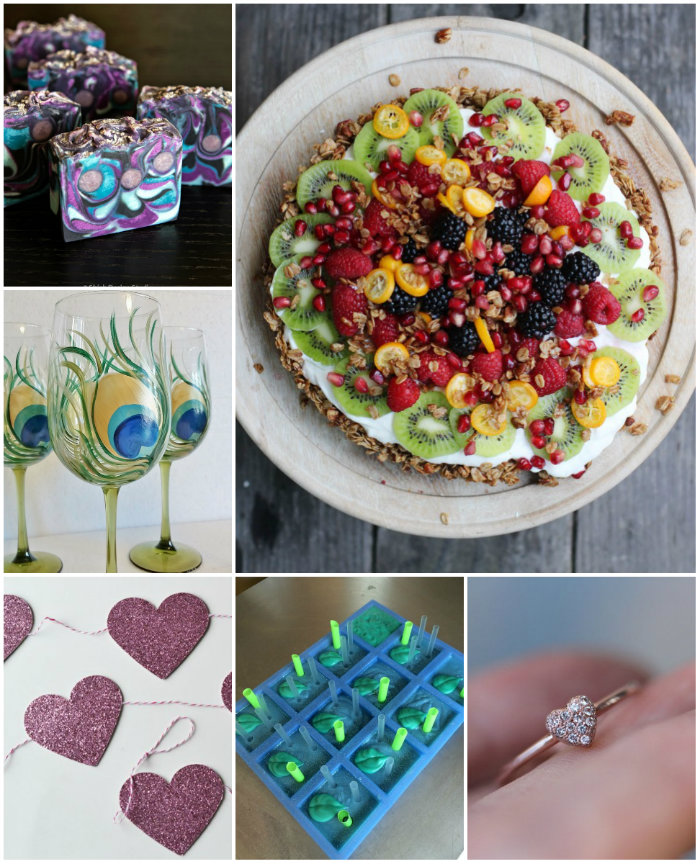 Top left, counter-clockwise:
 Instagram:
This past week has been full of colorful projects for a fun promotion starting in February. Below on the left, is a cold process soap made with Ultramarine Blue Pigment and Ocean Rain Fragrance Oil. On the right, is a chamomile soap made with Yellow Oxide and Chamomile Bergamot Fragrance Oil. I can't wait to share these tutorials with you!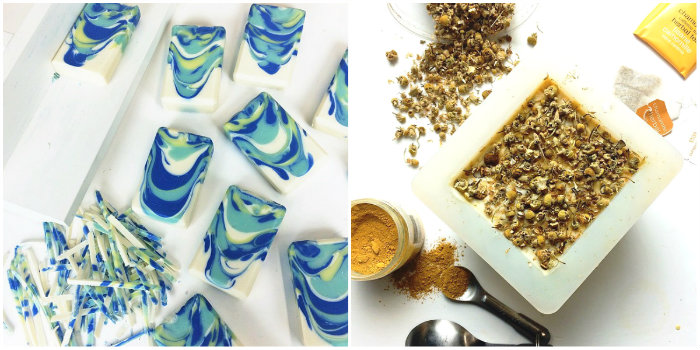 . Twitter:
I hope you are all having a great weekend, and enjoy Super Bowl Sunday tomorrow! To keep up with the latest soapy social media throughout the week, you can follow me on Twitter, Tumblr, Instagram, Pinterest, Vine and YouTube.