Welcome to August! I can't believe how quickly summer is flying by. This past week has been full of fun in the sun, including playing at the lake (or child-size lake), and celebrating birthdays. Today I'm whipping up a yummy sorbet recipe, so keep your eyes on the blog for that recipe this weekend! It's the perfect sweet treat on a hot summer day.
In the Soap Queen lab, I have been soaping up a storm with plenty of new melt and pour projects, and a few cold process soaps. What crafty projects do you have planned? If you're looking for an easy weekend project, the new Soap Queen TV episode covers the basics of melt and pour soap. If you missed any of my social media posts this week, here are my favorite pins, tweet and instagrams to review: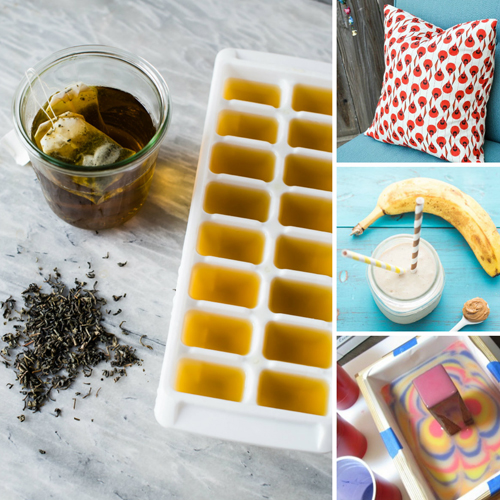 Pins:
Top right, clockwise:
Instagrams:
This week contained plenty of soapy sessions! Curious how to set up your work space efficiently? The Soapy Session and Preparation Guide has a bunch of tips to help your soaping time run smoother.
As demonstrated by the video below, plastic containers do not mix well with undiluted essential and fragrance oils! Luckily, plastic mishaps are easy to avoid. The Undiluted Aroma Oils + Plastic Don't Mix blog post dives into this topic.
Tweets:
Have a great weekend! To keep up with the latest soapy social media throughout the week, you can follow me on Twitter, Tumblr, Instagram, Pinterest, Vine and YouTube.