Wedding bells were ringing last month for Alesia, the manager of our retail store Otion. She married her fiancee, Jhustin, on Sept. 8 at Evergreen Gardens in Bellingham, Wash. We wish her all the best, and if you're ever passing through Bellingham, drop by Otion and say "Hi!"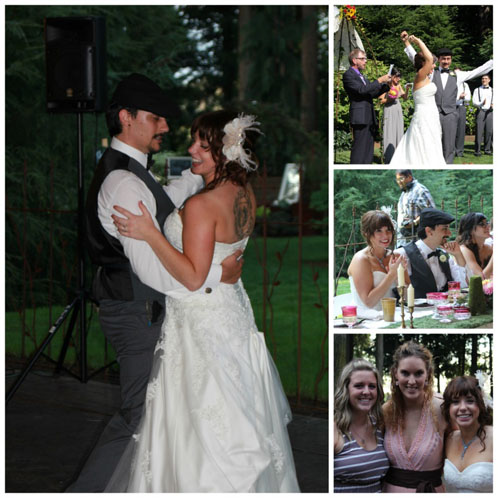 In baby news, Lily is growing so quickly! She is the happiest baby, and already loves to dress up (not kidding — she had the biggest grin on her face while wearing this fluffy tutu! The tutu was a gift from author Kayla Fioravanti. Thanks Kayla! ). Jamisen is having a great time in preschool, and this weekend we took a wonderful family outing to the beach (X 3; we went three days in a row!). I have been feeling thankful for family this week, that's for sure.
We've been making lots of batches of soap lately, and we're trying to experiment with new color and fragrance combinations. Not every batch works out, but at least they're all learning experiences. Expect some exciting new tutorials on the way! If you want to see previews of those tutorials, make sure to follow me on Instagram. I post in-process videos frequently.  For now, check out my favorite things from planet soapy social media.
Pins: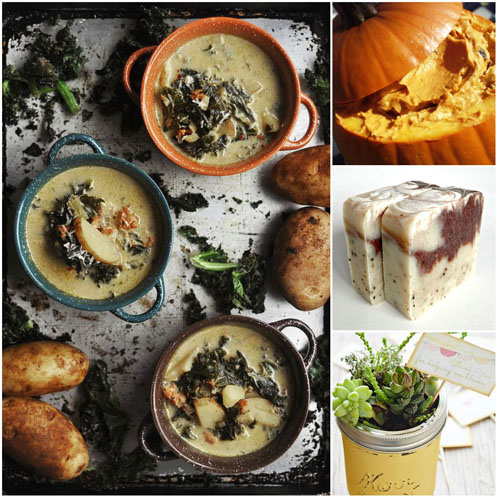 Instagrams & Vines:
This week we tried a fresh green tea-inspired recipe. We used our Green Tea Fragrance Oil (which performed beautifully) and finished it off with a cute crosshatch pattern. I can't wait to cut it!
I may be super excited for Thanksgiving and Christmas, but we can't forget about Halloween either! Yesterday we made a very spooky soap with shades of grey and an orange layer for a bit of color contrast. Check it out:
This month's Great Cakes Soapworks Challenge is such a cool design. It's called the Dandelion Zebra Swirl, and I'm anxiously awaiting the cut of this one because I can't wait to see how the layers turned out.

Tweets:
There's apps for tracking just about anything these days, and this Happiness Diary is one of the most interesting ones I've seen yet. This seems like an excellent way to find patterns in your thinking, and I might give it a try.
This is the ultimate riches to rags story: Eike Batista, a Brazilian entrepreneur, went from having a $34.5 billion fortune to nearly bankrupt in a matter of years. A good reminder to never be too attached to fortune because it can be gone in an instant.
We all know the importance of learning a second language (or even a third or fourth!), and this video illustrates the importance of learning a new kind of language: computer coding. It's never a bad idea to start teaching kids early!
To keep up with the latest soapy social media throughout the week, you can follow me on Twitter, Tumblr, Vine, Instagram, Pinterest andYouTube.