Thank you to all of the S.O.A.P. team members who tested the new fragrance oils for Fall. Three fragrances made the cut and they've already been ordered. In fact, we're expecting them any day now. I can't tell you what they are yet…you'll have to wait just a couple more days to see which scents made the final fragrance oil roster. I also wanted to give a shout out and big THANK YOU to each and every S.O.A.P. team member. You gals blew it out of the water with your creativity and variety of testing. I can't say it enough! I had so much fun reading your results and blog posts. You've definitely set a high bar for the next S.O.A.P. team!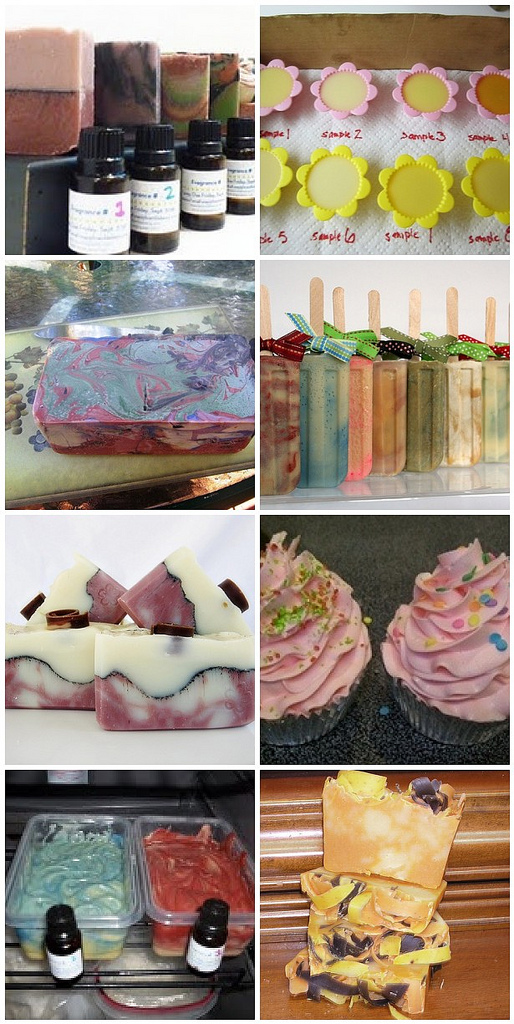 Prepare to be distracted for at least 30 minutes. Below are the blog links for the Fall S.O.A.P. team members. Each panelist has an equally cute and distracting blog with fabulous soap pictures to boot. And if you read carefully you may even find some hints about the new fragrances coming in.
Row 1: Green Lady Creations and Jennifer's Handmade Soap
Row 2: Natural Mountain Body Care and Calise Soapworks and Such
Row 3: SimplyMcghie and Coffee House Suds
Row 4: Seven Runs Soaps and Perfectly Natural Family Soaps
Psssst: Attention Fall S.O.A.P. team…we're packaging up a thank you prize and getting it in the mail this week so keep your eyes peeled. EEK!