Thank you to all for blogging, tweeting and Facebooking about your favorite Bramble Berry products for the S.O.A.P. Team "applications" (see blog post here)! I had an extremely distracted morning reading all of the blogs, tweets and Facebook posts. It's a tough job, but somebody has to do it (all smiles here).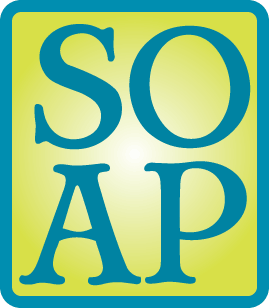 Congratulations Fall S.O.A.P. Team 2011!
Nichole from Simply McGhie
T.A. Helton from Coffee House Suds
Jill from Calise Soapworks & Such
Christina from Natural Mountain Body Care
Amanda from Seven Runs Soaps
Jennifer from Jennifer's Handmade Soap
Jennifer from Perfectly Natural Family Soaps
Monica from Green Lady Creations
Attention S.O.A.P. team: Please email SOAP(at)brambleberry(dot)com with your contact and shipping information! We really want to get these fragrances out the door this week so you can get to work…er…play.
I wish that everyone  that entered could chosen to be on the panel but we have a limited amount of fragrances to go around. If you didn't get chosen this time, please, please, please, enter to be on the next S.O.A.P. Team. I want to give everyone a chance to play with new and upcoming fragrances. Plus, I love seeing what you make with the fragrances we send. It's a joy to see the blog posts come trickling out and get everyone's varied opinions on the fragrances.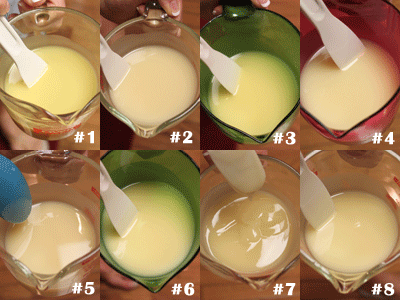 Amy from Great Cakes Soapworks did such a great job testing on the Summer S.O.A.P. Team. See her testing pictures above. Thanks, Amy! We hope to see you on another panel soon!
Click HERE to see the fragrances chosen from the Summer S.O.A.P. Team.