Looking for a New SOAP Fall/Winter Team
We're itching to test some of our new Fall fragrance samples that were specially formulated just for Bramble Berry. Do you want to be on the Fall/Winter S.O.A.P. team and be the first to test them?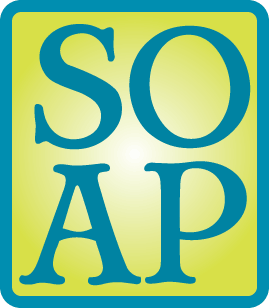 What's the S.O.A.P. panel you ask? Soap Opinion (Awesome) Panel members will receive 9 one ounce fragrance samples of our top Fall choices for Fall/Winter 2011. Give the cutting-edge fragrances a sniff AND test them in any product you like (really, anything you want). Then fill out a survey to help distinguish the top choices. We want your honest opinion and notes on testing!
How to apply: Tweet, Facebook or Blog about your favorite Bramble Berry product (including links) and why you should be selected for the S.O.A.P. team. We'll announce the finalists on Wednesday, August 17th so get your tweets, posts and blogs done by next week (you'll have all weekend to work ont it)! Note: your Tweets should have @brambleberry someplace in the body of the Tweet (but make sure they don't just get directed directly to @brambleberry or else no one else can see them)!
Fine Print: We will be sending the fragrances out by the end of next week and we would like the surveys complete by September 30th, which gives you about a month to test the fragrances. Please keep these dates in mind before you enter. We are looking for an accountable and enthusiastic panel! Because these fragrances can't ship internationally, we are not able accept international entries.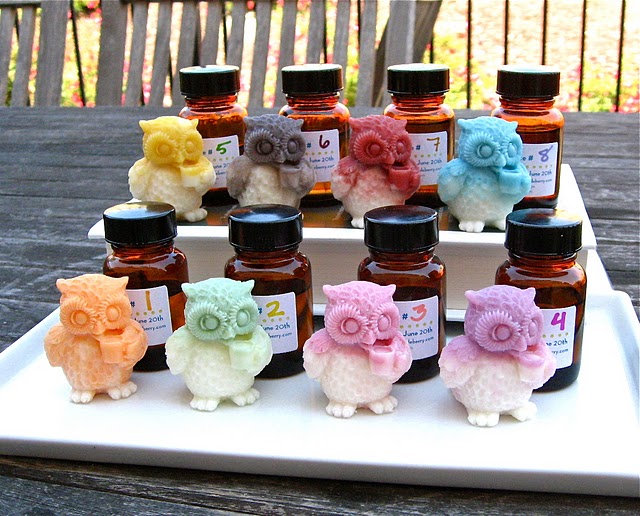 Emily from Soap and Restless did a great job on the last Summer SOAP Team. See her creative CP soaps above. Thanks, Emily! Check out Emily's Blog P0sts: SOAP Opera Episode 1, Episode 2, Episode 3, Episode 4, Episode 5