It's officially summertime, and if you're anything like that Bramble Berry team, that means spending lots of time at the beach (believe it or not, even the chilly waters of the Pacific Northwest warm up enough for some swimming this last week!). Or, if you're like me and Chris, you're spending lots of time outdoors (hiking and triathlons).
Summer sun can be tough on your hair, so that's why we're rounding up our Sizzling Summer Hair series. Featuring nourishing ingredients such as Argan Oil, Nettle Extract and Carrot Seed Essential Oil, this is a collection of tutorials that will keep your hair healthy year 'round.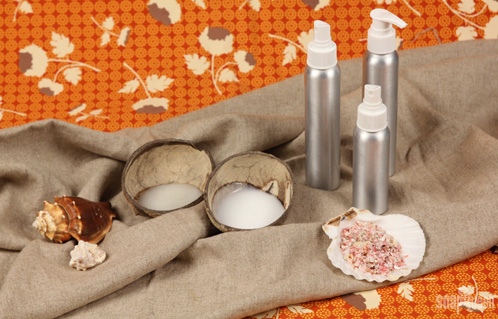 The Sizzling Summer Hair collection includes four tutorials: Argan Oil Shampoo, Conditioner, Pink Sea Salt Beach Spray and Hot Oil Treatment.
You may notice that several ingredients were key in these tutorials. This is why we picked them for these recipes.
Argan Oil: Argan Oil was an anchoring ingredient in many of these projects. Because of its high antioxidant content and ease of absorption, it's popular in hair products and lotions. You can learn more about Argan Oil here. Argan Oil was used in the Shampoo, Conditioner and Hot Oil Treatment.
Carrot Extract: Who knew the extract could be just as good for you as the vegetable itself? Carrot Extract is high in vitamins A and E, and it's often used as a conditioning agent in hair products. It's also great for skin care products at a 1 – 5% usage rate. Carrot Extract was used in the  Shampoo, Conditioner and Hot Oil Treatment.
Potassium Cocoate: This was the secret weapon in the Argan Oil Shampoo recipe. Potassium Cocoate is similar to a liquid soap made with 100% coconut oil. It has excellent cleansing properties, and works well in shampoos, scrubs and liquid soaps. Potassium Cocoate was used in the Argan Oil Shampoo.
Coconut Lemongrass Fragrance Oil: This tropical fragrance is reminiscent of an exotic beach vacation. With notes of lemongrass and sweet coconut, it's a refreshing twist on traditionally sugary summer scents. Coconut Lemongrass was used in the Shampoo and Conditioner.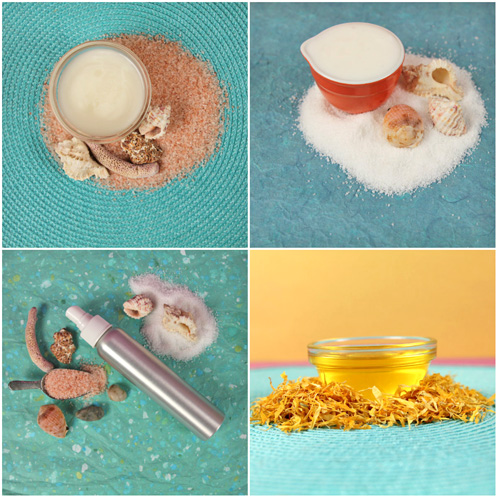 Aside from tutorials, we also introduced a fun hair style to finish off the beach look. Our social media maven Amanda demonstrates how to style your hair into this cute beachy twist using only bobby pins and a head band.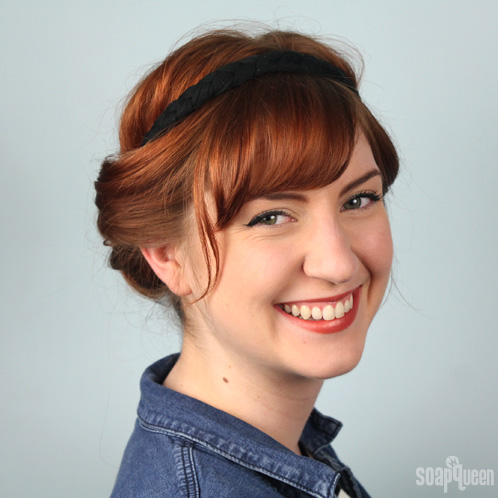 For another fun summer look, consider "painting" your hair with chalk. Hair chalking is popular because it's an easy, low-commitment way to temporarily add pops of color to your hair. See our tutorial here.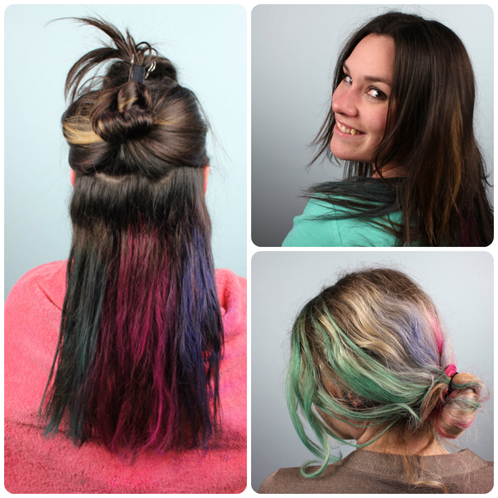 Surf's up! Welcome to summer, everyone =)