It's officially summertime, and if you're anything like that Bramble Berry team, that means spending lots of time at the beach (believe it or not, even the chilly waters of the Pacific Northwest warm up enough for some swimming this last week!). Or, if you're like me and Chris, you're spending lots of time outdoors (hiking and triathlons).
Summer sun can be tough on your hair, so that's why we're rounding up our Sizzling Summer Hair series. Featuring nourishing ingredients such as Argan Oil, Nettle Extract and Carrot Seed Essential Oil, this is a collection of tutorials that will keep your hair healthy year 'round.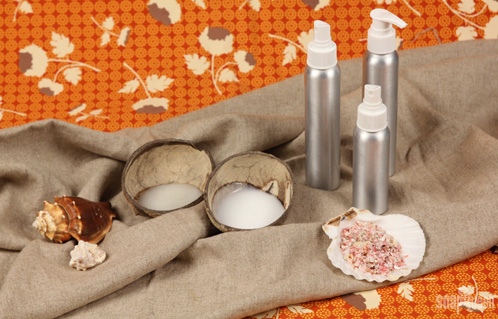 The Sizzling Summer Hair collection includes four tutorials: Argan Oil Shampoo, Conditioner, Pink Sea Salt Beach Spray and Hot Oil Treatment.