If you're struggling for a reason to love Mondays, we've got just the ticket: the latest Make it Monday challenge! Here's the spooky twist…we're looking for all things Halloween. Literal representations, interpreted color schemes, themed packaging. Anything with a spooktacular vibe goes!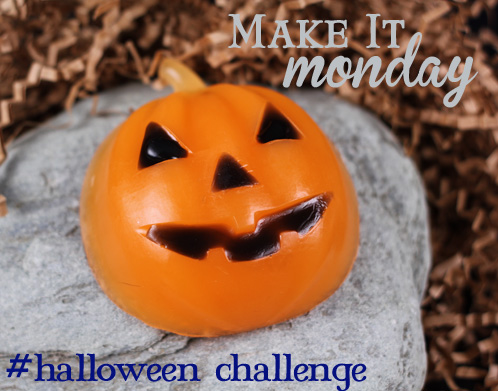 Mission (if you choose to accept it)
Create a unique soap that follows the theme for the challenge of the week. This week is all about Halloween themed projects — for all types of soaps and body products! 
Post your pictures of your cute and creative packaging to Bramble Berry's Facebook page during the entry period (October 22nd -October 31st).
Your entry must have the hashtag of the week in order to be entered into the contest. This week, your picture must have the hashtag #Halloween
At the end of the entry period, Team Bramble Berry will pick our favorite entries. The winners of the challenge will be featured on the Soap Queen Blog. You have until Wednesday, October 31st to post your #Halloween photos. Please submit your photos by 12 pm (pacific standard time).
You can submit up to three different pictures
Here are some fun and inspirational tutorials to get you started!
Cold Process Spiderwebs, Tattooed Soap, Black and Tan Beer Soap
Candy Corn Soap, Jack-O-Lantern Melt and Pour, Hats, Bats and Spiders
Spooooooooky Eyes, Halloween Bath Fizzies, Flexy Fast Fall Pumpkins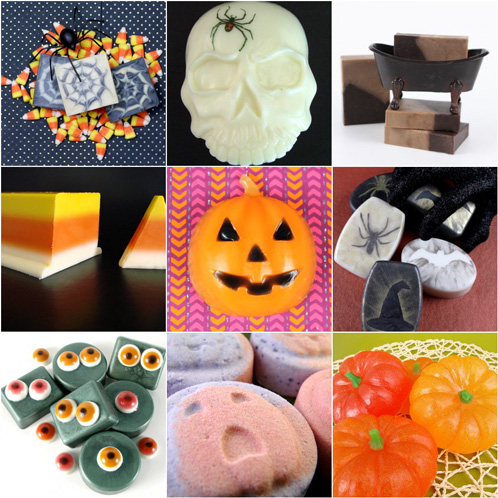 Missed any of our previous Make it Monday challenges? Check them out!:
Make it Monday: #Packaging Challenge
Make it Monday: #Rebatch Challenge
Make it Monday: #Unique Tops Challenge
Make it Monday: #Natural Colorants
Make It Monday: #Soap Sculpting Challenge
Make It Monday: #Swirling Challenge
Make It Monday: #Embedding Challenge
Make It Monday: #Layering Challenge
Ready! Set! Boooooo!