It is only November, but we're in full holiday spirit already. As part of our 12 Days of Christmas promotion, we're sharing a series of easy-to-make handmade gifts through Nov. 21st. Each tutorial features one ingredient that will be 30% off for 24 hours starting at noon, PST; no coupon necessary!
The first tutorial was the fragrant Scented Beeswax Ornaments. Made with Woodland Elves Fragrance Oil, these ornaments add a pop of color and a fresh pine scent to any holiday tree (or linen drawer).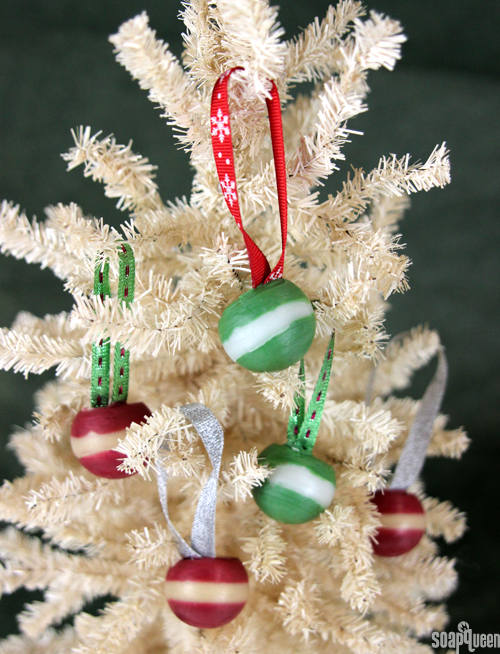 If you want to fill your home with more seasonal fragrance, check out the Spicy Holiday Potpourri tutorial. Layers of orange peel, cloves and cinnamon sticks are complemented by Christmas Spice Fragrance Oil. It's a great way to add some spicy warmth to your home or car.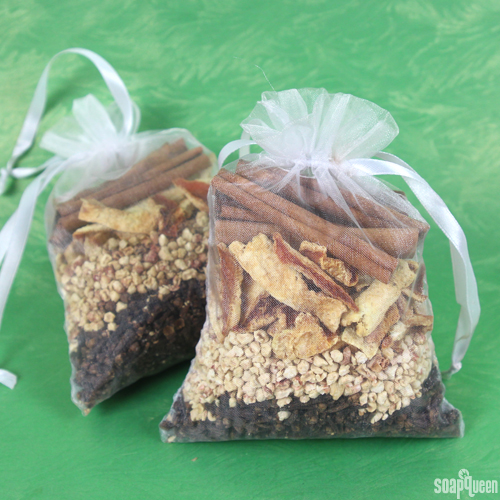 Warm fragrances are perfect on a cold winter day. These Red and Green Wax Melts are scented with the sweet French Vanilla (Candle & Soap) Fragrance Oil. Ultra festive and a great alternative to traditional candles, wax melts are easy (and economical) to make. Since they're already packaged up, they're ideal for gift giving.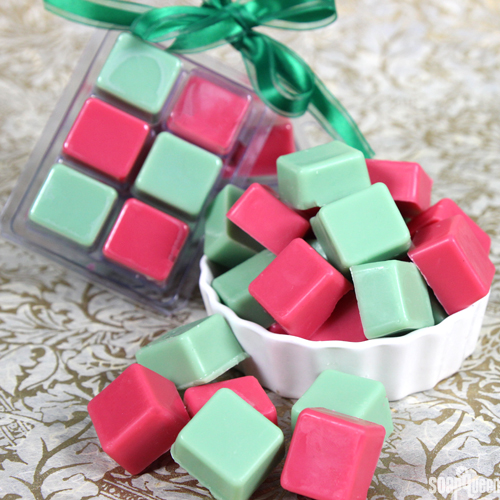 Adding warm colors to your makeup collection is easy with this Glamorous Gold Eye Shadow Quad. Hues of copper, gold and beige will add a sparkle to your eyes, and the shades will wow at any holiday party; be sure to say, "I made this eye shadow myself!" for extra oohs and aahs.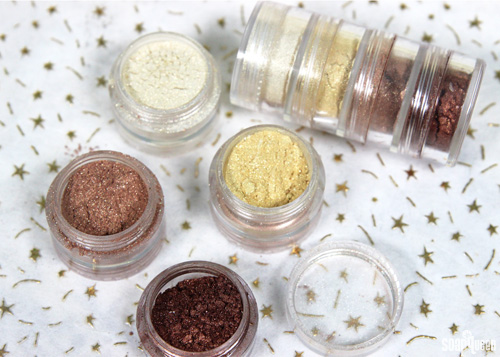 While warm scents and colors are great inspiration for soap and makeup, cold weather is as well. These Snowy Stencil Melt and Pour Soaps are created with cool blue melt and pour and an adorable mitten stencil for a whimsical and unique look.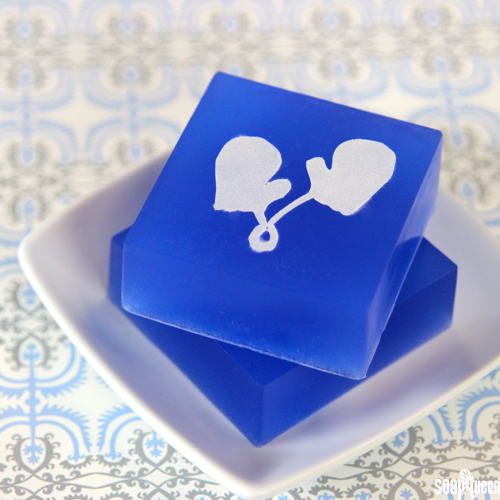 If the windy cold weather leaves your hands dry and cracked, exfoliation can help! It removes dead skin and helps your moisturizer to soak in deeply. Loofah sponges are a great way to add scrubbiness to your bath and beauty products. Read more about them in this Sunday Night Spotlight: Loofah Sponges post.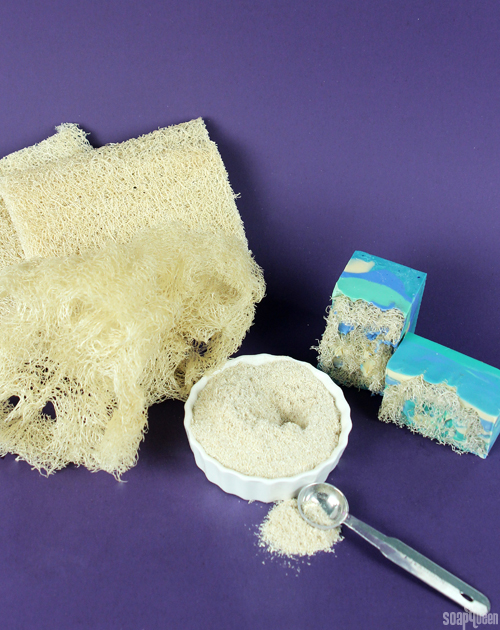 This week's Facebook Photo of the Week by Jackie with Erie Soap Company continues the winter and holiday theme with icy blue and white colors. Just look at the beautiful mica swirl on top!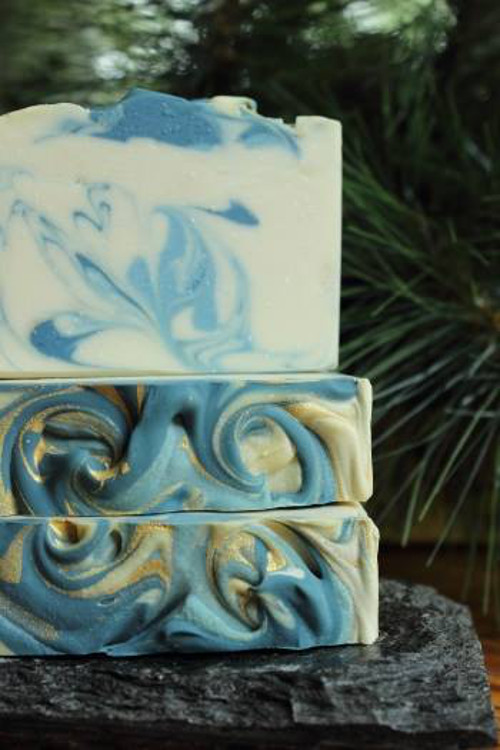 Different shades of blue are swirled against a bright white base in this beautiful cold process soap. Jackie used mica dispersed in oil to add a pop of gold sparkle to the top of her soap. If you'd like a gold flair, check out this Black, White and Gold All Over Cold Process Tutorial. You can also add mica to the top of your melt and pour soaps. See how in this Paining Soap with Mica Powder Soap Queen TV Video.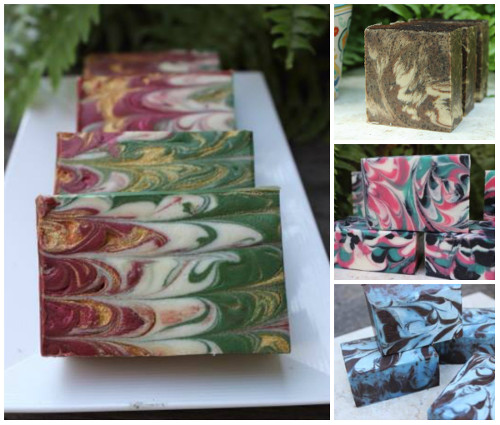 Above (clockwise, left) are Jackie's red and green swirl soap, Peppermint Mocha Exfoliating Bar, peacock swirl soap and cafe mocha soap. If you'd like to learn how to do a peacock swirl, check out this Soap Queen TV Episode on How to Make the Perfect Peacock Swirl. The classic swirl gets a little twist in this Frog Foot Swirl Tutorial.
Find Erie Soap Company
On Facebook
On the web
Post pictures of your crafty creations on the Facebook page each week for a chance to be featured on the Soap Queen blog and receive a sweet soapy package from Bramble Berry. Photos are chosen based on consensus from the Bramble Berry staff, so the best way to increase your chances of winning is to show us lots of photos!