Yields:
Four bottles of nail polish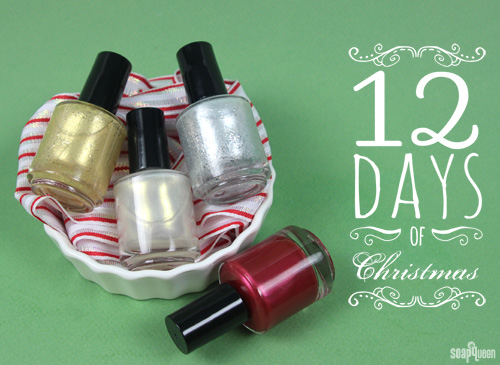 Red and green are classic and beautiful holiday colors. But every once and awhile, it's nice to shake things up! Gold, silver and merlot hues are both glamorous and sophisticated, making them perfect for nail polish. These four festive colors make an adorable holiday gift set. They are also the perfect size for stocking stuffers!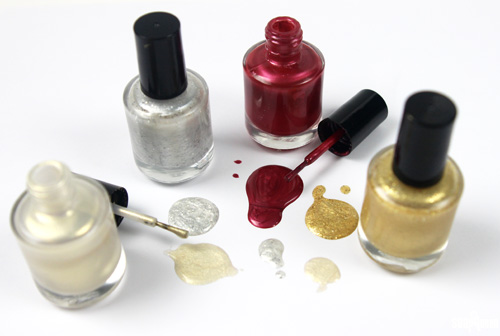 What You'll Need:
About 2 oz. Suspending Nail Polish Base
4 Nail Polish Bottles (15 mL size)
4 Nail Polish Mixing Balls
Mini Scoops
Gold (light) Mica
Cellini Red Lip Safe
Mica Merlot Sparkle Mica
Gold Sparkle Mica
Gold Nail Polish Glitter
Silver Nail Polish Glitter
Super Pearly White Mica
Optional: Tiny Funnels

Click here to add everything you need for this project to your Bramble Berry shopping cart!
ONE
: In a well-ventilated space, pour the nail polish base slowly into the nail polish bottles. Fill until just below the shoulder of the bottle to allow for mixing room. If you spill, use an old rag to wipe the neck of the bottle. If you forget to do this, your lid may "glue" itself to the bottle. Please note that nail polish is extremely flammable and should never be customized near any open flame or extremely hot heat source (say, a stove or something like that).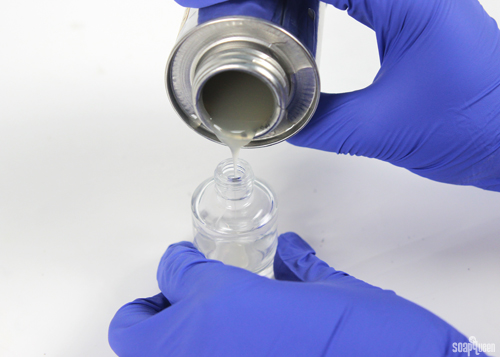 TWO
: Drop a mixing ball into each nail polish bottle.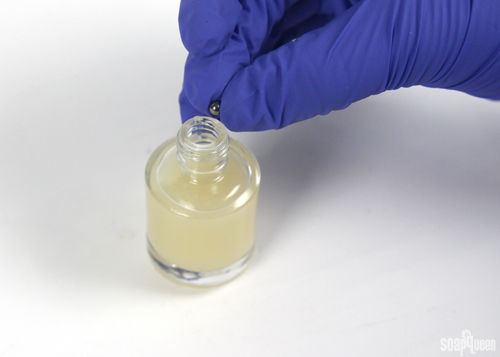 THREE
: Using a mini scoop, add the following:
To one bottle, add 16 scoops of Gold (light) Mica.
To the second bottle, add 8 scoops Cellini Red Lip Safe Mica and 8 scoops Merlot Sparkle Mica.
To the third bottle, add 16 scoops Gold Sparkle Mica and 16 scoops Gold Nail Polish Glitter.
To the fourth bottle, add 16 scoops Super Pearly White Mica and 16 scoops Silver Nail Polish Glitter.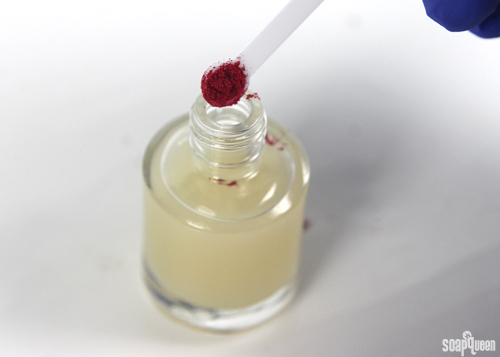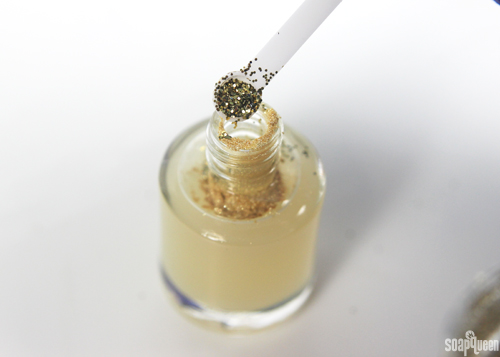 FOUR: Insert the brushes into the bottles and twist the black cap over it until you hear a "click." Once the cap is securely on the bottle, start shaking! Shake the bottle for 3 – 5 minutes to fully disperse the colorant into the nail polish base.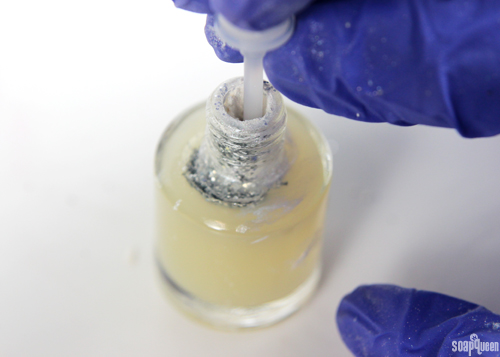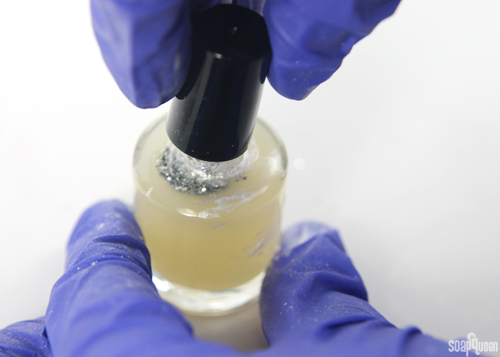 FIVE: When the colorant has been fully dispersed, you're finished. Enjoy! Perhaps create some fun designs with these stand out colors? Some tutorial ideas here, here and here.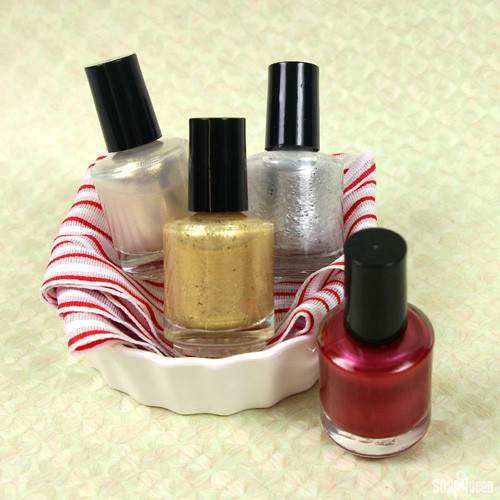 Do you have a go-to nail polish color? I love wearing neutral shades, but for special occasions metallics are a nice change.