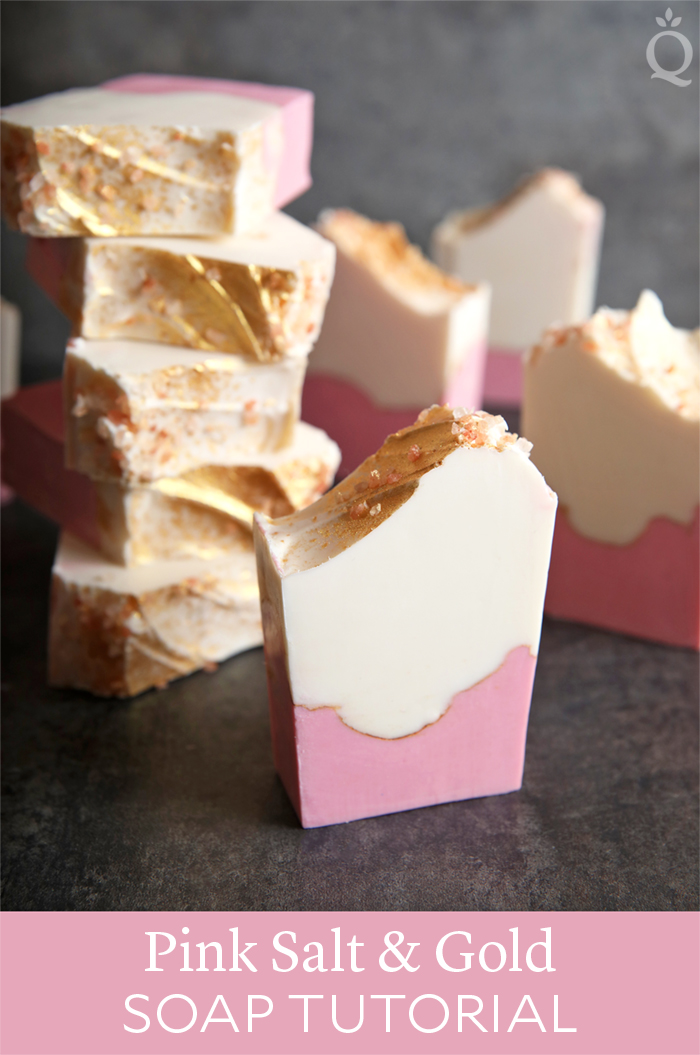 Gold and pink is a sophisticated color combination. It feels appropriate for the holidays, but also shines for Valentine's Day and spring. That color combination inspired this soap, which is topped with Gold Sparkle Mica and pink sea salt. The colors also make an appearance inside the bar with a pink layer and gold mica line.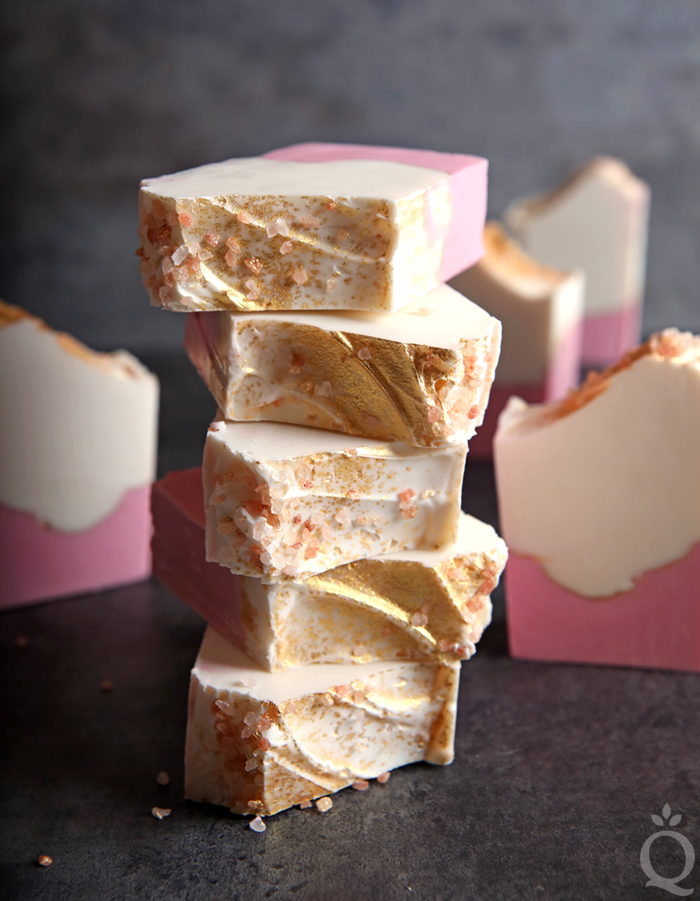 We scented the batch with Rose Quartz Fragrance Oil. It's a bright combination of grapefruit, jasmine, and traditional rose notes. It does slightly accelerate, but that works well for the layered design and textured top. The pink sea salt is sprinkled on top for texture and color. Gently pressing the salt into the soap helps the salt stick, but some will fall off when cut.
To achieve a nice white color, we added plenty of titanium dioxide. When a large amount of titanium dioxide is used it can lead to glycerin rivers – learn more about them here. One of the best ways to prevent glycerin rivers is to use a water discount. That can lead to trace thickening more quickly, so use your stick blender sparingly for this recipe.