This technique is quick, easy and gives a beautiful result. So I thought it would be perfect for a Soap Queen short video! Dry brushing mica onto finished soap is a fast way to highlight the detail of a soap mold design. Although it will wash off in the first or second use, you'll still have a pretty bar of soap – just a little plainer looking.

To make the soap in this video you will need:

Get everything you need to make this soap with the click of a button!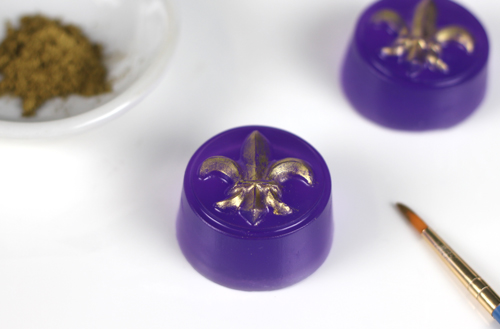 Want to hold this soap in your hands? If you're a tactile and visual learner, we have another way for you to learn. Click here to grab one of these soaps for your very own, complete with a full color instruction sheet, from the Soap Queen Lab Etsy shop.