It's hard to believe it's almost December and Thanksgiving is over! After all the food, fun and festivities, it was nice to enjoy Baked Pumpkin Pecan Oatmeal. This dish, which is like a heavenly combination of pumpkin and pecan pie, has a gooey center and a crunchy nutty topping. It is easy to make and even easier to eat, making it a perfect warm breakfast all winter long. I promised to make it for my Dad this morning so I had better get going!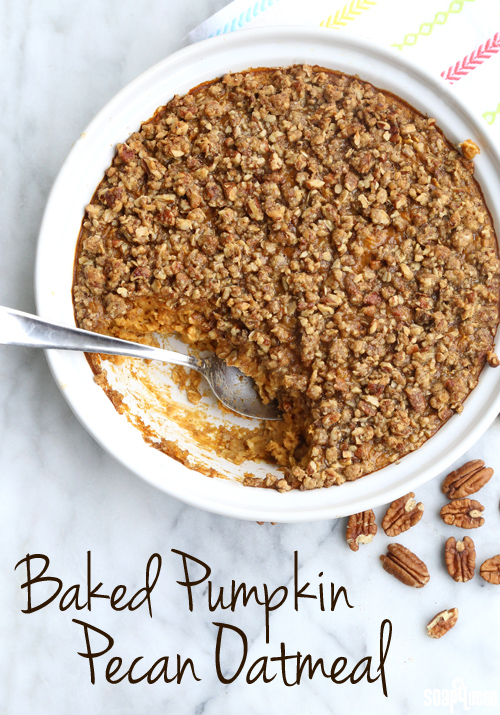 The pumpkin oatmeal would make a great dish to share with your friends and family at a holiday party. Holiday parties are also a great time to craft, especially with kids. The DIY Ornament Party for the Kids post shows you how to entertain the kiddos while encouraging their creativity and confidence. Using the Bath Bomb Mold and Package, children can create ornaments by adding glitter, toys, ribbon, pom-poms and pipe cleaners.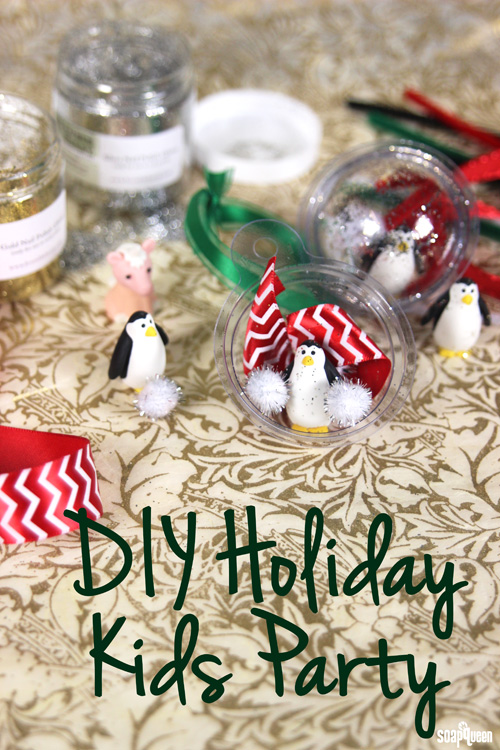 The colors in the ornaments are so fun and festive! The Neon Embed Cold Process Soap Video has more bright and fun colors that really add some wow to the soap. Filmed in 2011, the video features the talented Kristy Schemrich. She shows you how to create colorful spheres and embeds that really pop against the white soap base. Topped off with plenty of glitter, the soap is a real show stopper.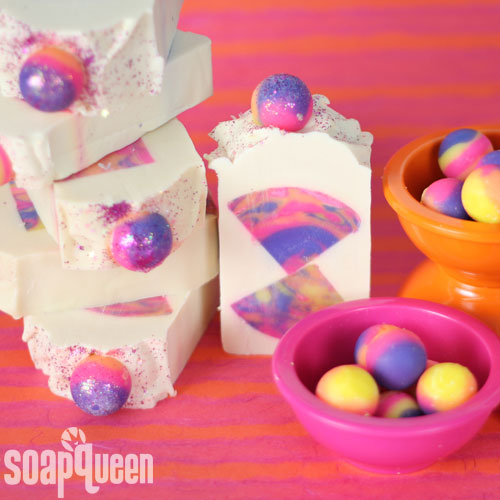 While bright neon colors are a lot of fun, deeper richer tones look great as well. The Sculpting Mustache Wax has hues of rich brown, bright white and deep black to go with any color of mustache. Castor oil and vitamin E oil create a sticky texture that makes it easy to mold your facial hair, while olive oil and hazelnut oil help moisturize.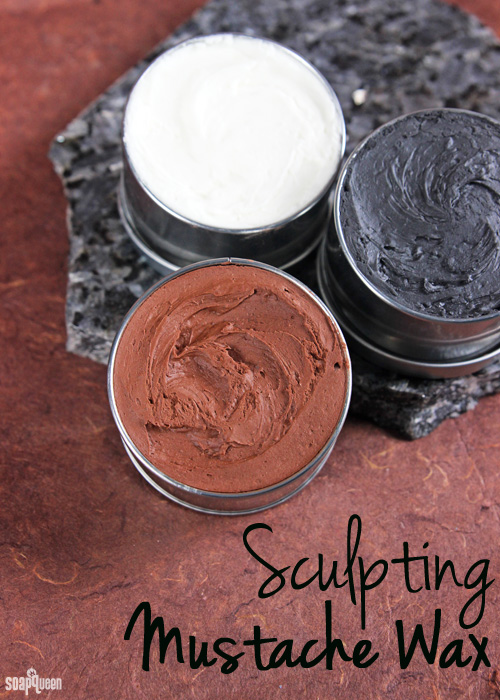 The colorful soap and mustache wax would be great to give away or sell at a local store. In order to start selling your products at a store, you need to ask. The Writing an Introduction Letter post explains how to talk to store owners and get your products in their stores. Persistence and a little patience is key.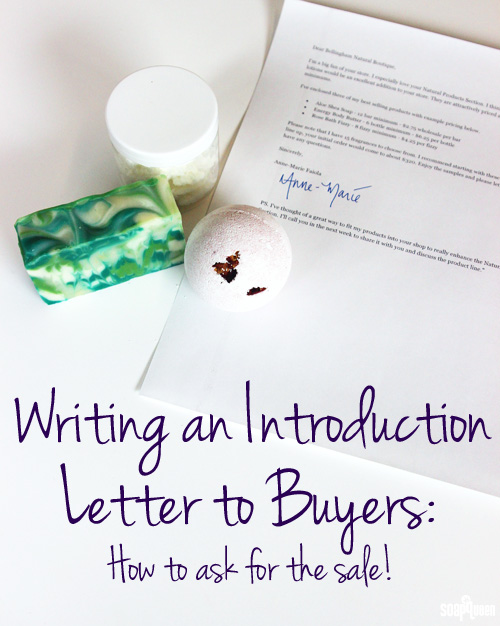 Another great way to sell your soap is on Etsy. Learn how to sell your products in the Bramble Business Series: How to Set up an Etsy Shop Post. Jennifer with Bear Creek Soapworks LLC has beautiful soaps on her Etsy page. Her Pink Peppermint soap, fragranced with sweet and herbaceous Peppermint Essential Oil, 1st Distill is this week's Facebook Photo of the Week.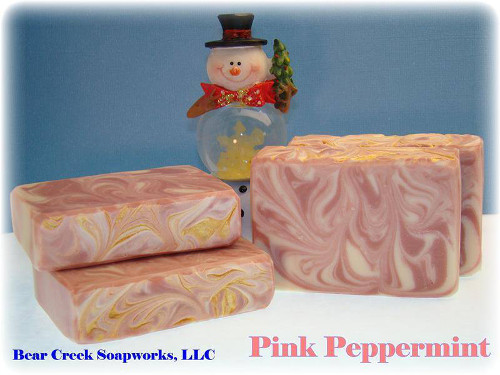 Jennifer's soap has swirls of rich red and white, which are classic and beautiful holiday colors. The soap is topped off with gold for a little sparkle. If you want some minty fresh soap, you'll love the Cool Yule Peppermint Loaf. The Pepperminty Bark Soap for the Holidays is scented with peppermint as well as Dark Rich Chocolate Fragrance Oil for a sweet kick.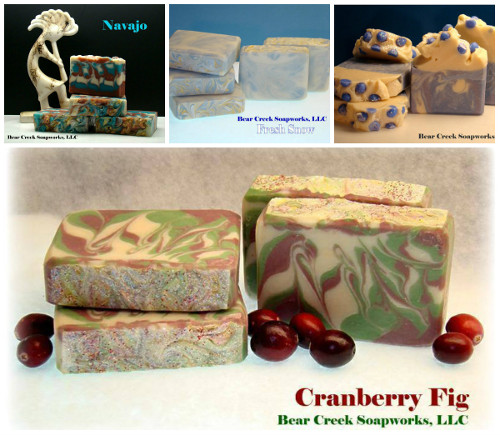 Above (clockwise, top left) are Jennifer's Navajo Soap, Fresh Snow Soap, Blueberries and Cream Soap and Cranberry Fig Soap. A hanger gives Jennifer's Cranberry Fig soap an interesting and unique design. A hanger is used to create a tree in this Christmas Tree Swirl Cold Process Tutorial. It also adds a fun design in this Rose Garden Cold Process Soap Tutorial.
Find Bear Creek Soapworks, LLC
On Facebook
On Etsy
Post pictures of your crafty creations on the Facebook page each week for a chance to be featured on the Soap Queen blog and receive a sweet soapy package from Bramble Berry. Photos are chosen based on consensus from the Bramble Berry staff, so the best way to increase your chances of winning is to show us lots of photos!