Recently, I spoke on the Indie Business Radio Podcast about business. Donna Maria, the host and founder of Indie Business Network (yes! they have insurance for small home crafters; check them out here!) invited audience members to ask questions. One of the questions that came up was, "How do I work with stores?"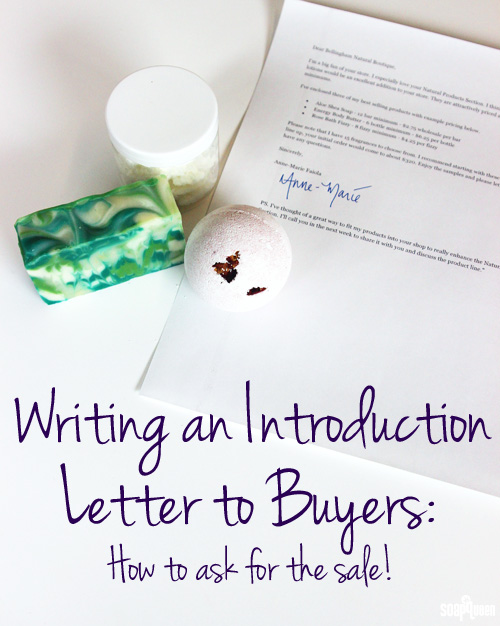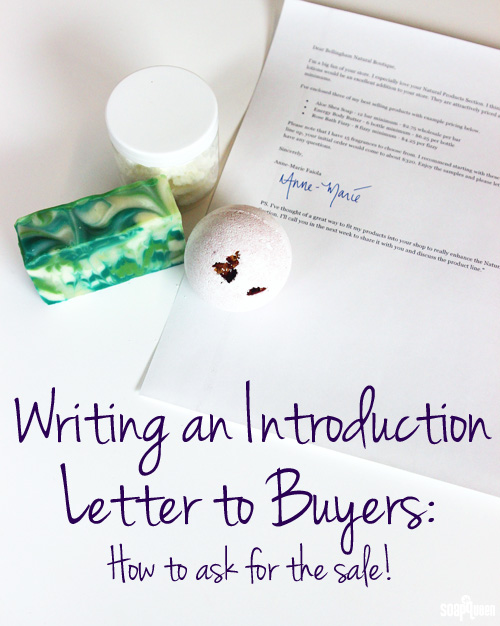 The primary job of a CEO in a small and growing business is sales, sales, sales. You would be surprised how many 'problems' go away with enough cash flowing in. It's way more fun to figure out how to fill all the orders than standing around figuring out what to do with excess inventory.
The only way to get sales is to ask. In my answer (hit the 'triangle button below' to hear my live answer on the show), I outlined how to pitch to stores. Note that Donna Maria makes these monthly "Indie Business Network Access Q+A Coaching Calls" available to members to listen to – or call in and ask questions live. One of the listeners followed up with some questions – and if she's having these questions, that means other small business owners are having these questions. Read on to find her questions and, how I answered them!
"I listened in on the Q&A Success Call with you and dM. I was hoping you could help me with a question I have. In your instructions on how to write a cover letter, you mention that within 1 single page I should include my pricing. But I am worried that this would take up the whole page. Did you mean to suggest that I only list a few items for initial interest? Or is there a way to add the full list of items without going over?

Also, as I am listening to the recording, I am having trouble understanding the last words in the p.s. line. "…I'll be calling you in the next few weeks to…" I lost you at to.

Lastly, may I ask you for your opinion: I like to visit prospective distributors and they are most often small little boutiques. So when I walk in, I am greeted and asked if I need help with anything. Should I tell them why I am there, or should I just say, "Thank you, I'm just looking around." I found myself doing both but feeling uncomfortable with either response. The latter is usually because I am nervous that they will remember me "snooping" in their store and not being forthcoming… Your thoughts on this would be so greatly appreciated :) – Klara"

Otion Soap Bar, Bramble Berry's retail store. Getting your products into a retail space means more sales!
Wow, first of all Klara, thank you (!) for listening to my advice and taking the time to really think about it and follow up. That is such an honor and I am grateful that my experiences may help you grow your business. My ideal sample drop off scenario goes like this:
1. Scope out the store (this is the answer to your 3rd question). Politely ask whom to send samples to. "What a charming store. I love the line of XYZ and think your buyer has a great eye! I sell handcrafted soaps and cosmetics that would be a fantastic fit for your store. I'd like to send samples. Whom should I direct them to?" You can do this over the phone and in person. This response is an honest, friendly way to handle the invitable "How can I help you?" question.
2. Send samples with a cover letter (more on this below).
3. Follow-up. Follow-up. Follow-up. Follow-up. Follow-up. Yup. That's five times to follow-up. 80% of sales happen by the 5th follow up – but many many salespeople give up on the 1st or 2nd try.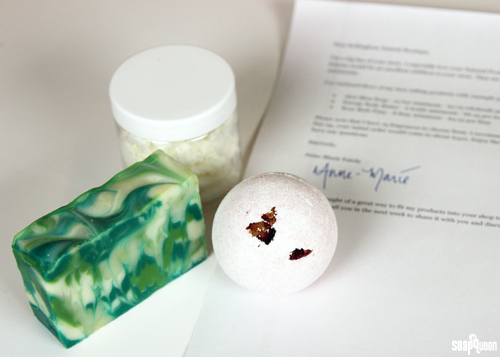 Here is an example of a great sample letter:
"Dear (insert name here),
I'm a big fan of your store (XYZ). I especially like your (whatever is relevant) Natural Products Section. I think my line of soaps and lotions would be an excellent addition to your store. They are attractively priced and have reasonable minimums.
I've enclosed (pick 2 or 3 samples) three of my best selling products with example pricing below.
Lavender Shea Soap – 12 bar minimum – $2.75 wholesale per bar
Energy Lotion – 6 bottle minimum – $6.25 per bottle
Vanilla Bath Fizzy – 8 fizzy minimum – $4.25 per fizzy
Please note that I have 15 fragrances to choose from. I recommend starting with these products (XYZ). With that line up, your initial order would come to about $320. Enjoy the samples and please let me know if you have any questions.
Sincerely,
Klara (last name)
PS. I've thought of a great way to fit my products into your shop to really enhance the Natural Products Section. I'll call you in the next week to share it with you and discuss the XYZ product line."
Then, wait. When you follow-up in one week, be sure to state your name, your company, remind them who you are and then listen. Selling is as much about listening to your potential client as it is about you talking. Something like: "Hi Mary, my name is Klara from Klara's Natural Soap Company. I sent you samples last week to try out. (wait for the recognition to dawn on the buyer; usually at this point they'll say "I haven't tried them yet" or "I tried them and love them" or some manner in between). What did you think of them? Oh great! I'm glad that you liked the Energy Lotion. It's one of our other best sellers. What fragrances do you notice sell best out of your XYZ section?"
Let the discussion progress naturally from there. At the end, you can either ask, "When do you think you'll be ready to place an order?" or "Are you ready to place an order now?" or "Based on what we've talked about, I'm going to put together a first purchase order plan for your store. Can we set a time to follow-up on Friday at 9:30 before the store opens?" Remember, it's okay to ask for the sale. 
More resources for retailers:
Often, the scariest part of building a relationship is taking the first step. This is true for business relationships as well. I hope this answer makes this step a little easier Klara! Do you have any tips or advice when it comes to introducing yourself to potential business, or asking for sales?