The first week of March flew by, and this week on the blog was all about helpful tips and surprising combinations. Sunday's Soap Queen Cuisine recipe took a healthy twist on the donut. These Vegan Maple-Sriracha Donuts are a flavor combination so wild it works! If you're looking for a lotion with lots of skin-loving additives, look no further than the luxurious lotion tutorial. The lotion itself is already super skin-loving given its base of Argan oil and Shea butter, but you can customize it up to three ways with various extract, scent and color combinations.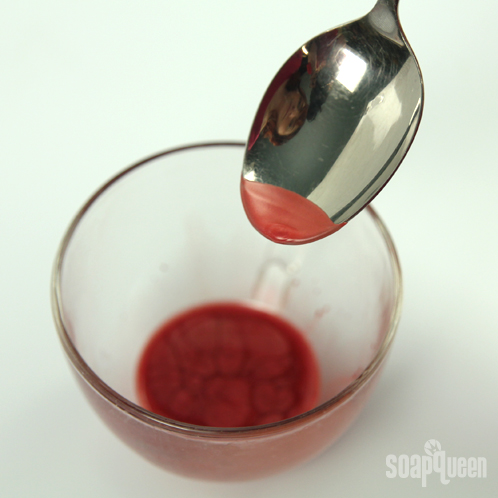 Quickly and easily determine the final color of your lip balms using the Spoon Trick.
Speaking of color combinations, how can you tell the color of your lip balm before the whole batch has hardened? One easy way is the spoon trick. It makes coloring lip balms a breeze. Finally, celebrate the luck o' the Irish with the the Shamrock Cold Process. The soap features a sloping half circle to highlight the cute soap stamp in the center. In fact, the shape reminds us of this week's Facebook Photo of the Week.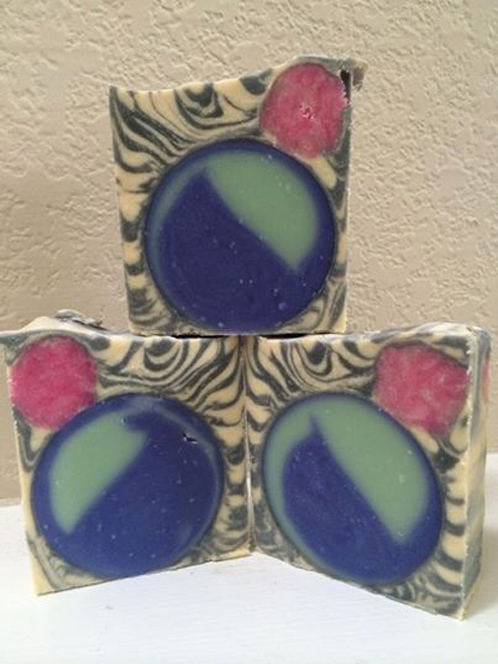 Pooja's "Galaxy" soap. Colored with Gold Mica, Fired up Fuchsia, Ultramarine Blue, Aqua Pearl Mica, Activated Charcoal. Scented with Bonsai and Neroli fragrance oils.
This week's photo is from Pooja Nigudkar of Blue Nectar Soaps. The soap is such a striking combination of colors, shapes and patterns that it stood out from the crowd. The pink embeds look like recycled cold process shreds, similar to the planets in the Melt & Pour Galaxy Soap. With the black & white zebra stripes, geometric shapes and jewel-toned colors, this soap feels inspired by 80s pop.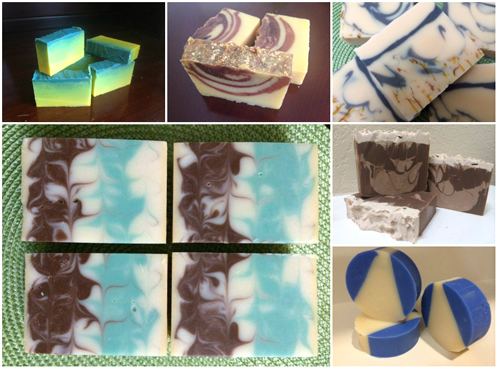 Many of Blue Nectar's Soaps feature the same eye-popping colors and geometric shapes. This soaper has such a distinct style, and we're happy to have her in our soaping community. Expect a soapy package to arrive on your doorstep soon!
Blue Nectar on Facebook
Blue Nectar on Etsy
Post pictures of your crafty creations on the Facebook page each week for a chance to be featured on the Soap Queen blog and receive a sweet soapy package from Bramble Berry. Photos are chosen based on consensus from the Bramble Berry staff, so the best way to increase your chances of winning is to show us lots of photos!