I hope you all are having a great  holiday weekend! With the year coming to an end, this week has been all about looking forward to 2015. Anybody else excited for a fresh year to begin? Inspired by Pantone's color of the year, "Marsala," the Creamy Marsala Lip Tints are a fun way to celebrate the color trends. Made with Merlot Sparkle Mica, these tints give your lips a sheer wine-colored hue.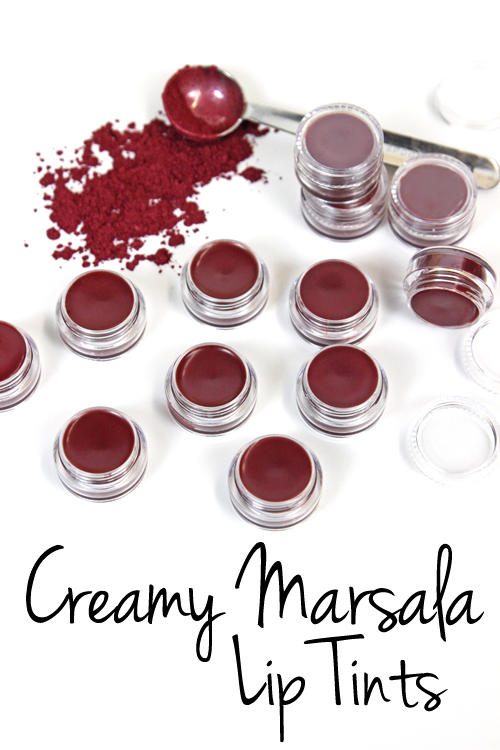 With a new year comes the perfect opportunity to spruce up your home. The Simple Citrus Furniture Polish is easy to make, and leaves wood surfaces looking shiny and new. Made with olive oil, castor oil, beeswax and a blend of citrus essential oils, this firm yet spreadable wax even works wonderfully on wood soap molds and cutting boards.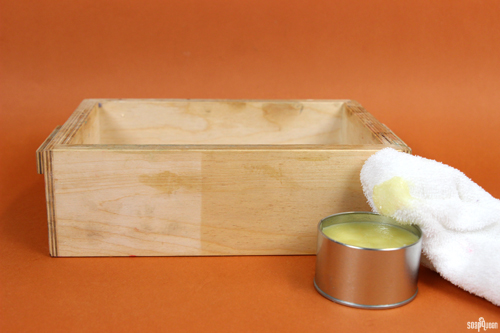 The citrus scent of the polish is so clean and refreshing. Citrus also adds some nice tartness to the Tom Kha Gai Soap with Tofu. With plenty of veggies and red chili sauce, this soup is light and has a spicy kick. Tofu adds some protein to the soup, making it a perfect dinner for a cold night.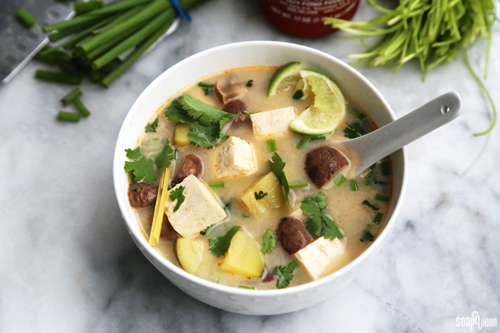 After the spice, it's time for something nice! Here at the Bramble Berry office, we loaded up on sugar during "Cookie-Palooza!" Each person in the office and warehouse brought in their favorite holiday cookie. Treats were swapped and enjoyed, there was even enough to munch on for days after. This year I went rogue and brought a "savory cookie," option from Martha Stewart Living. Made with cheddar and gruyere cheese, these tasty cookies (aka: crackers) were delicious. I definitely plan on making them again!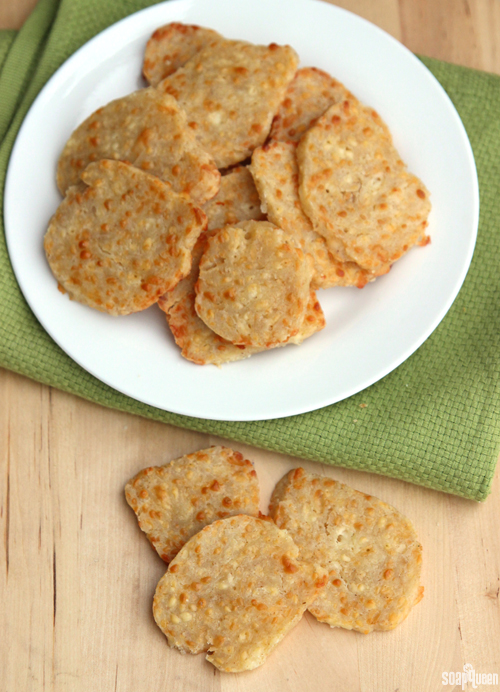 Speaking of Christmas treats, this melt and pour gingerbread house made by Rainbowlicious Soaps & Scrubs is full of soapy candy and delicious fragrances! The chocolates are scented with the decadent  Dark Rich Chocolate Fragrance Oil, and the small peppermints were created with water soluble paper. To top it off, the roof is coated with cold process soap frosting. Learn how to make whipped cold process soap frosting in this Soap Queen TV video!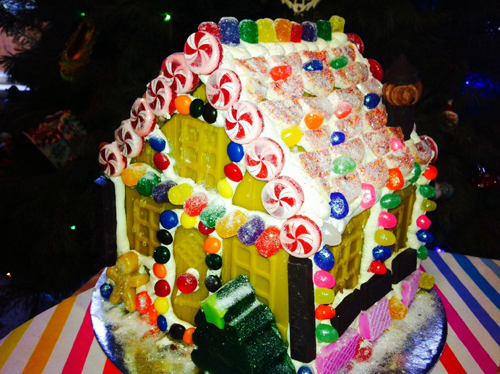 The detail and hard work that went into the soapy gingerbread house is amazing. If you'd like more gingerbread goodness, click through the Cheery and Bright Gingerbread Man Melt and Pour Tutorial. You can also make the classic version. See how in the Soap Queen TV Holiday Special Edition: Gingerbread Man Soap.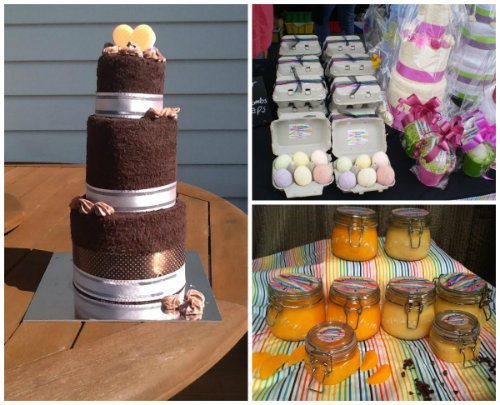 Above, (left to right clockwise) is an adorable "towel cake," with chocolate cake scented soap mousse and melt and pour soap toppers. How fun! On the top right are Rainbowlicious Soaps & Scrubs adorable Easter Egg bath bombs. On the bottom right are peach and chocolate chip sugar scrubs. They look amazing! If you'd like to make some fruity and minty scrub, click through the Cranberry Seed Foot Scrub. The Rose Clay Sugar Scrub is scented Black Amber and Lavender Fragrance Oil for a deep and sophisticated smell.
Find Rainbowlicious Soaps & Scrubs
On Facebook