I hope everyone had a wonderful Fourth of July spent with  family and friends. Our little family (including the newest addition, Lily) was able to participate in all the daytime festivities and had a fun time in the sun (and a tense time in the evening; Miss Lily was up past 1 a.m., crying. Right or wrong, I'm blaming the fireworks). Yesterday we announced the winners of our Fourth of July Challenge, and you can see the winners here. To see all the other creative entries into the challenge, check out our #4th of July Album on Bramble Berry's Facebook page.  In addition to the amazing entries into our challenge, we have a real treat for this weeks Facebook Photo of the Week. Are you ready to see who made these adorable soaps?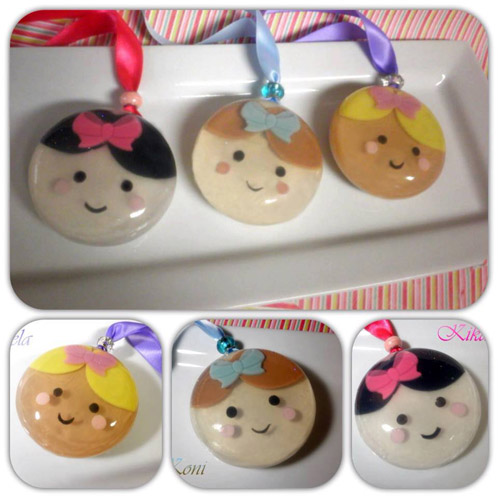 The winning soaps this week could not be cuter! These adorable little Koko-Girls  were made by the talented Maria, of Kokolele Soaps. Maria is a fantastic melt-and-pour soapcrafter, and the intricate details in her work is inspiring.  If you'd like to learn more about Maria and her talent, check out this interview.  These party favor soaps were made using Bramble Berry's Round 3D Mold, and Maria even has a Koko-Boys set in progress (I can't wait to meet them!). Thanks to everyone each week for being such amazing part of our soapmaking community on Bramble Berry's Facebook page.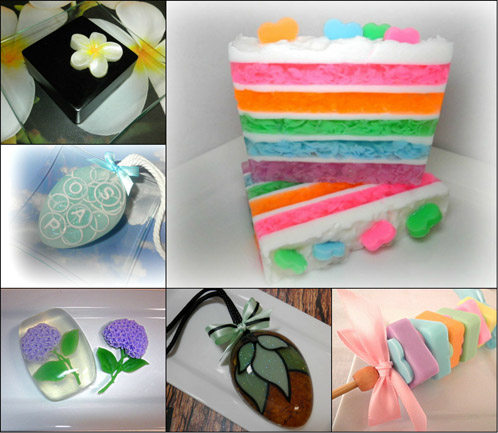 Maria's Website: Kokolele Soaps
Maria's Facebook Page:  Kokolele Soaps

Be sure to post pictures of your soap creations on the Facebook page each week for a chance to win a gift package from Bramble Berry, and don't forget to check Soap Queen regularly for soapy news and updates!