If you've never seen Maria of Kokolele Soaps' products, you are in for a treat today. Her melt and pour style is totally unique and her packaging is unmatched in it's sweetness and completeness. As an active member on Bramble Berry's Facebook page, we are lucky enough to see Maria's creations as they are made.  Her packaging and her soaps match her optimistic personality perfectly! Prepare to be wowed…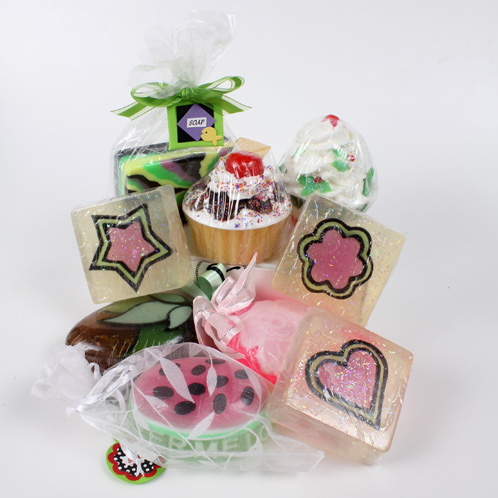 Soap Queen: I love your cute little gift boxes that you send your soap in! As a bonus, they keep your products safe in transit. Where does your packaging inspiration come from?
Ever since I was a young girl, my mother always told me, 'If you are going to do something, there are two ways to do it. The good way or the bad way. You have to decide which one. Never do something fast, just to have be done quickly. Choose the right way, and always take your time.'  I have been soaping all of my life and I try to best I can (thanks mom). My packaging inspiration comes from the determination to makes things right and imagining the look on my customers faces when they open up their packages!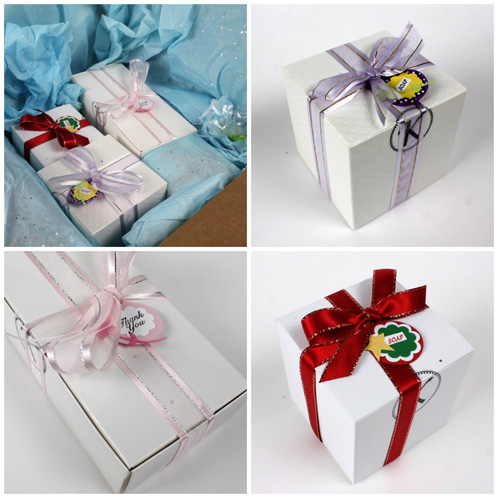 Soap Queen: You have a very unique way of making melt and pour soap. What made you decide to go with Melt & Pour over Cold Process?
I have been making crafts my entire life, and I always like to keep creating things that more unique and different. With melt and pour, I can make thousands of designs and not have to worry about the batch going bad. You can cut it so many different ways and you can always remelt it if it doesn't turn out how you were expecting, and I really enjoy the freedom and fun that comes from making melt & pour soaps.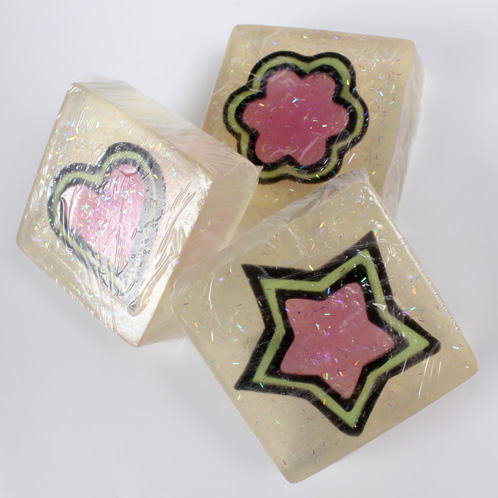 Soap Queen:I adore your 3D soaps and their exquisite detail; where did the idea for that come from?
This idea actually came from someone who works at Bramble Berry (thanks Becky). One day I bought a 3D mold on a whim and went and posted on Bramble Berry's Facebook page about it.  I was told that I would just love these molds, and boy were they was right. When it arrived, I looked at and began to brainstorm about all the new, fun and crazy things that I could do with.  At first, I thought about making soap on a rope, but then realized everyone was already doing that. I then realized I loved fabric and trimmings and realized that these things could be used in soap to create a beautiful piece of art. Ever since then, I've been ordering the 3D molds from Bramble Berry. My favorite so far are the pear, rectangle, and oval ones. This eventually lead to me creating my Latin Collection line which has been such a big success for. In fact, the most recent Latin Collection order I have filled is for over 300 soaps to be sent overseas, all made with Bramble Berry's 3D Molds.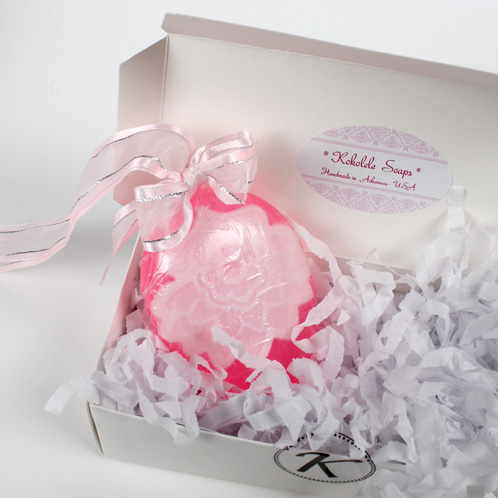 Soap Queen:What is your favorite Bramble Berry product?
This is such a difficult question and you can't imagine how many hours I spend looking at your website. I love everything on there (even the products I haven't used yet). If I had to pick one to be my favorite it would have to be the 25 lbs. of M&P Premium Soap Bases. I adore those big blocks because it challenges me to think about all the different types of soaps that I could make with just one block.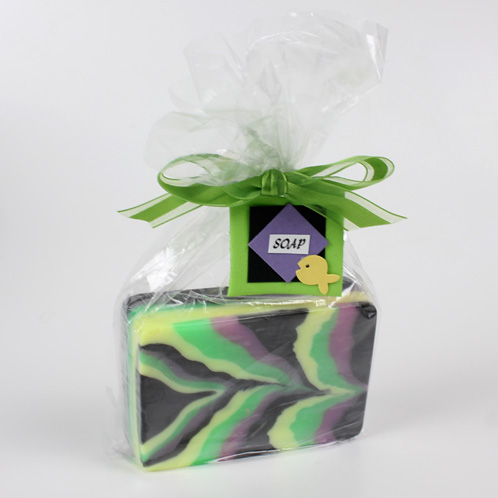 Soap Queen:You have so many incredible designs and ideas for your soaps, which one is your current favorite?
My 3D mold collection has to be my new favorite and I love using Bramble Berry's 3D molds because I am  able to create so many different designs with them.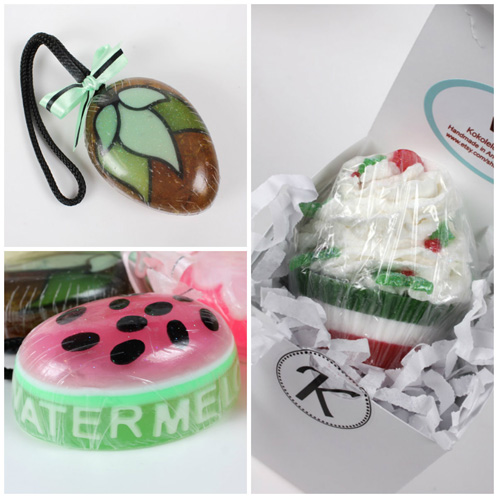 Soap Queen: If you could share anything with other M&P soapers, what would it be?
Everything! I'm always sharing everything that I know with my customers. When they ask me where I get my molds and bases, I tell them (I love Bramble Berry). I always try to give them instructions and share with them how I've made my soap. I do this because I remember when I first started and I had someone known as the Soap Queen help me out taught me to grow as a soaper.  If you want to know how I make my soaps (or how others do), don't hesitate to ask, many of us are willing to share what we are doing because we remember what it was like to be a beginning soaper.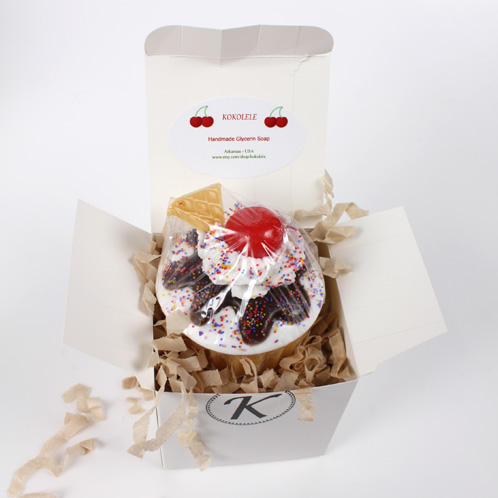 Thanks for chatting with us, Maria! Be sure to check out Maria's Etsy shop and stop by her Pinterest page for some super soapy inspiration.