The past couple of weeks we've had many fun Valentine's Day inspired tutorials. If you missed them, you can check them out here:  Sensuous Rose Infused Massage Oil, Sparkle Power Bath Bomb Tutorial, For the Love of Waterlily: a Bath Fizzy Tutorial, Making Fingerpaint with Bramble Berry Colors, Embedded Heart Melt and Pour Tutorial and Kissably Soft Lotion. Whew, that's a lot! Are you ready for the Facebook Photo winner this week? Let's go!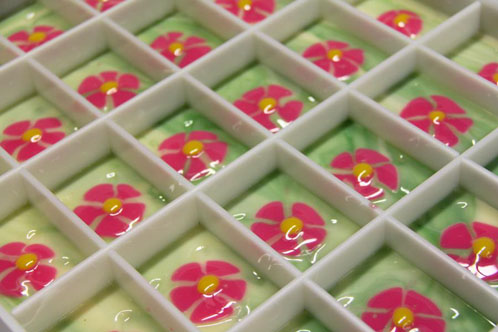 This week's photo comes to us from Jill of Calise Soapworks & Such. She told us that she is loving the 36 Bar Birchwood Mold for the super cute soaps ones above, and I would have to agree. For more on using this fun mold, you can check out this Advanced CP Swirl Online Video. Thank you again for sharing your soaps with us and being part of our amazing soapmaking community on Bramble Berry's Facebook page. A special little box is being sent your way.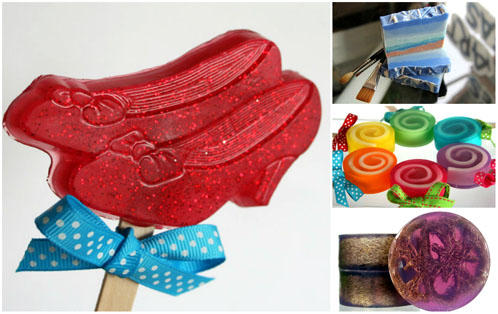 Jill's Facebook Page: Calise Soapworks & Such

Jill's Etsy Shop: Calise Soapworks & Such

Would you like your photo or project to be featured on the blog? Come join us for soap talk, contests and lots of crafty inspiration on Bramble Berry's Facebook page and share a photo of your latest project. Your handmade soap might be next week's feature!