This easy-to-make massage oil is a great way to show your partner in life how much you care. Avocado oil is a rich and emollient oil that serves as a great base, while infusing rose petals adds a luxurious touch (though not a lot of fragrance). The addition of the Rose Absolute Essential Oil makes for a calming, floral fragrance that is associated with romance and romantic gestures. Snuggle up with this romantic gift idea!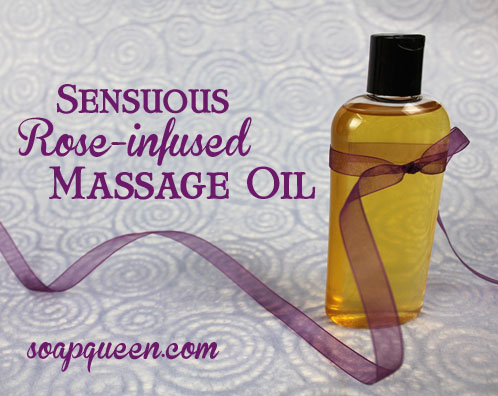 Recipe:
8 ounces (by volume) dried Rose Petals
12 ounces (by volume) Avocado Oil
2 mL Buckthorn Extract
5-10 drops Rose Absolute Essential Oil
2 Four Ounce Bottles with Black Disk Caps

Click here to add everything you need for this tutorial to your Bramble Berry shopping cart.
ONE: Pour the Avocado Oil over the Rose Petals in either a crock pot or the top of a double boiler. To infuse the oil, allow to steep over low, indirect heat for 2-3 hours.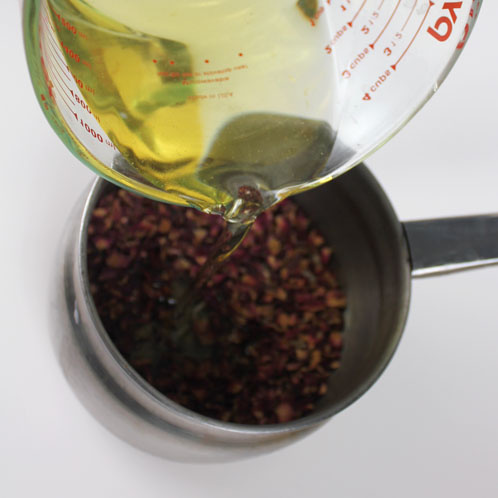 TWO: Strain the Rose Petals out of the Avocado Oil using a mesh strainer or a funnel with a small piece of cheesecloth in the neck. Get as much of the oil out of the Rose Petals as you can!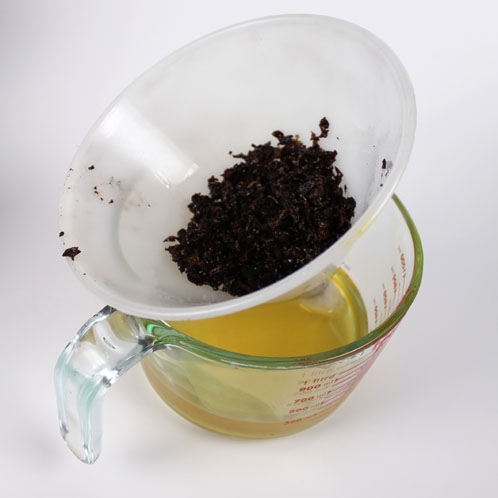 THREE: Add the Buckthorn Extract and mix well.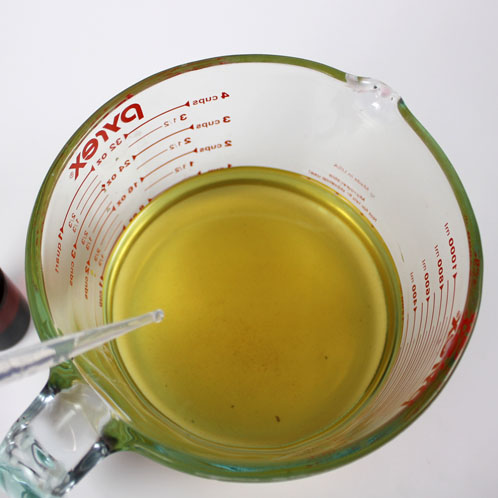 FOUR: Add the Rose Absolute Essential Oil and mix well. If you're not happy with the scent, add a bit more up to 20 total drops.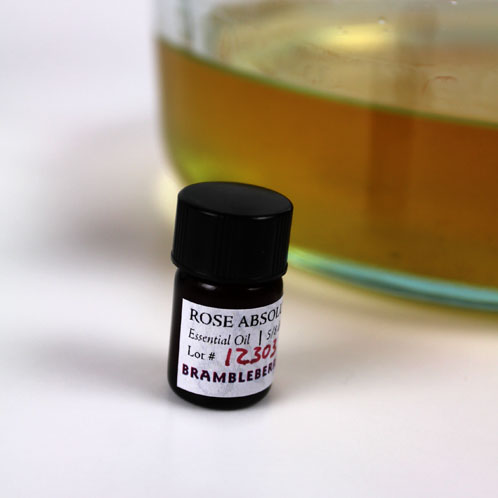 FIVE: Pour the oil into the Four Ounce Bottles. I found a funnel was super helpful when pouring. I got two bottles out of it plus a teensy bit extra, though you might not have any left over at all depending on how much oil was able to drain from your petals.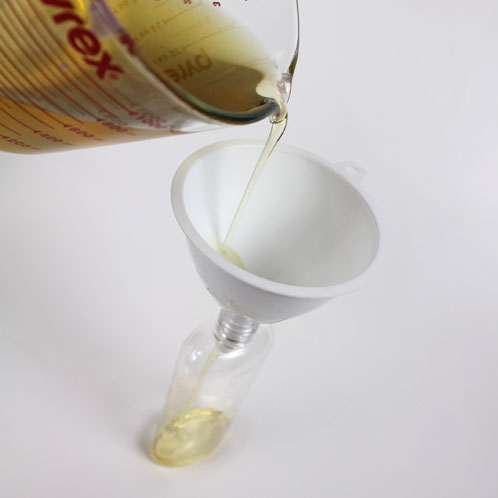 SIX: Twist on the caps and enjoy!