The masculine projects continued this week with the Pumice and Poppy Seed Melt and Pour Tutorial. They bars are made with pumice, poppy seeds and Lagoon Green Jojoba Beads to help scrub away dead skin. The exfoliants also add color and interest to the soap. For a masculine scent, the soap is scented with Bramble Berry's Made to Measure Type Fragrance Oil.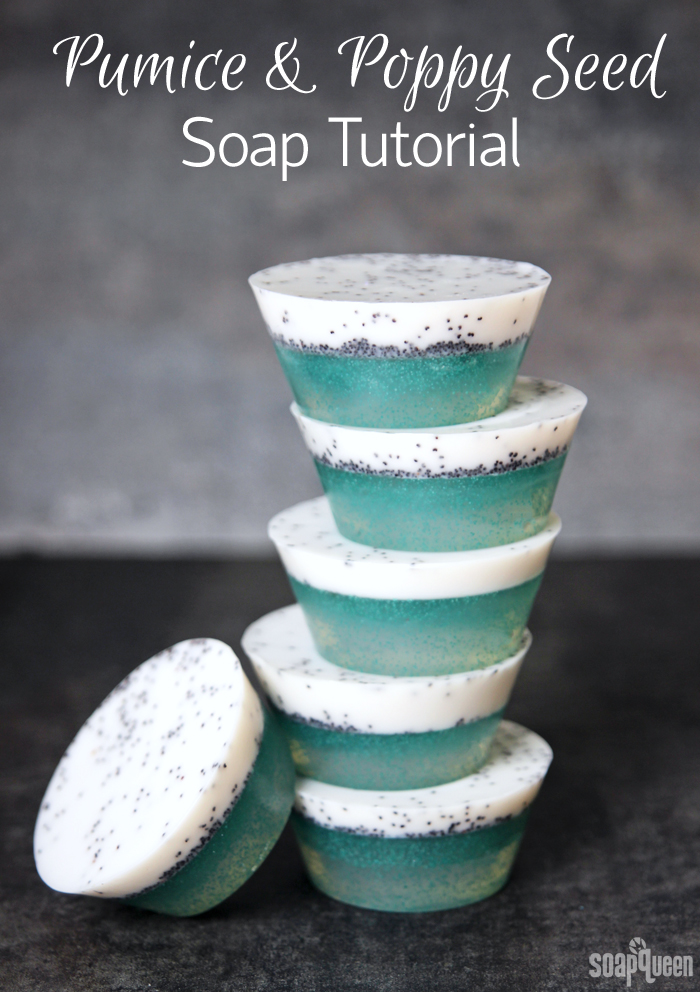 Super scrubby apparently is the theme of the week because these Mechanic Cold Process Soaps are exofoliating powerhouses as well. The added pumice and walnut shells are great for removing dirt and grease from working with your hands. The recipe also contains olive oil and cocoa butter to moisturize the skin. The orange 10X essential oil makes the bars smell fresh and citrusy.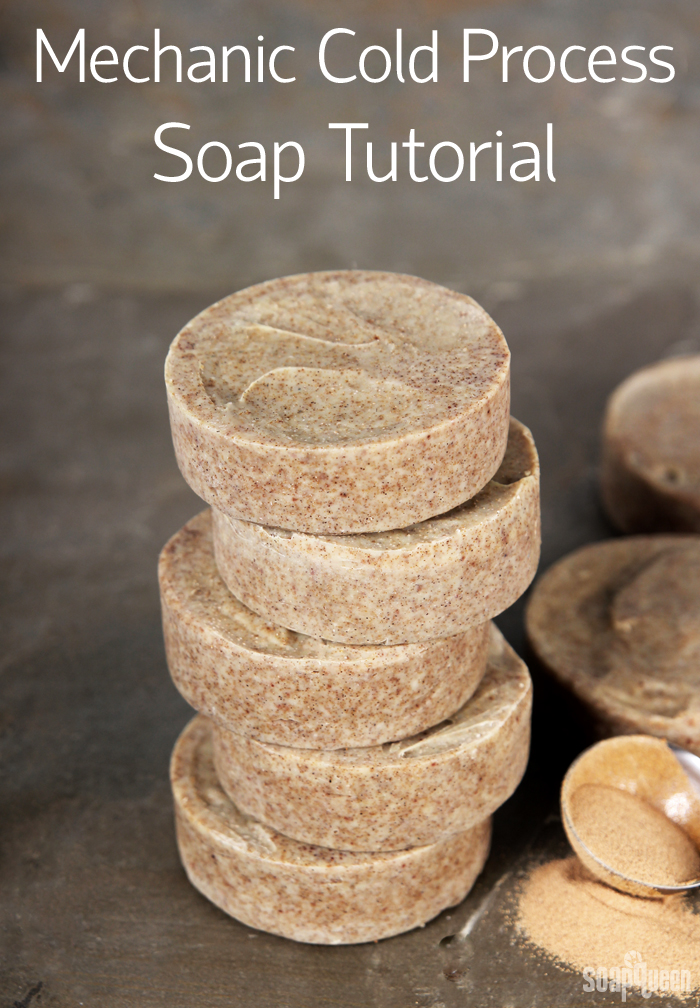 The pumice in the recipe can accelerate trace, so be prepared to work fast. Have you ever had your soap accelerate as soon as you add the lye? It may be a case of "false trace." If the lye liquid is too cool, it can start to solidify the hard oils in the soap before they're fully emulsified. To prevent false trace, it helps to soap around 100°F or higher to keep everything melted throughout the process. Read more in The Truth About False Trace post.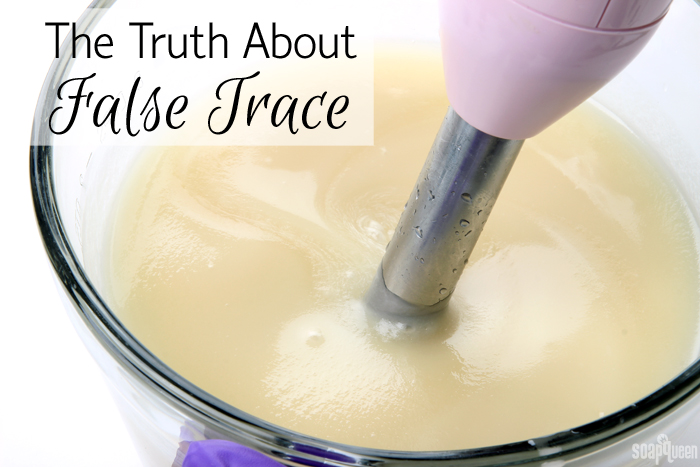 Certain fragrances can also accelerate in cold process soap. The product descriptions on Bramble Berry have performance notes for each scent. In addition to soap, our fragrance and essential oils can be used for candles. Candles are a great way to set the mood in any room. Not all of the scents have been tested in wax, so we recommend making a small test candle to see how they smell when burned. Learn more in the Can I Add Soap Fragrance to My Candle post.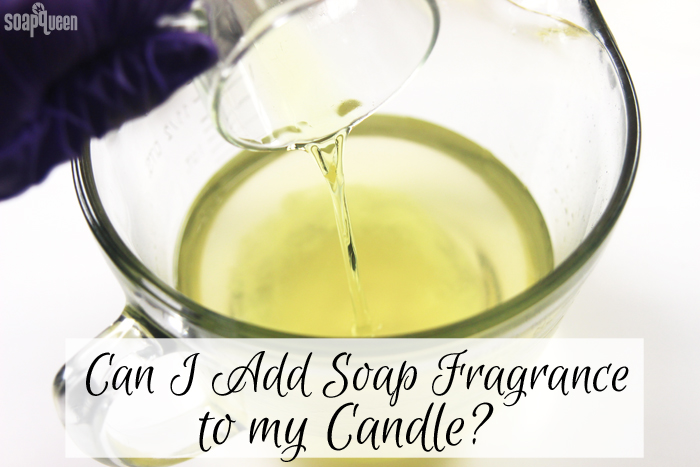 Bramble Berry fragrances can also be used in lotion, bath bombs, etc. This week's Facebook Photo of the Week winner, Alexandra with Tiny Bubbles Lovable Soaps, used Bamboo Mint Fragrance Oil in her vibrant bath bombs.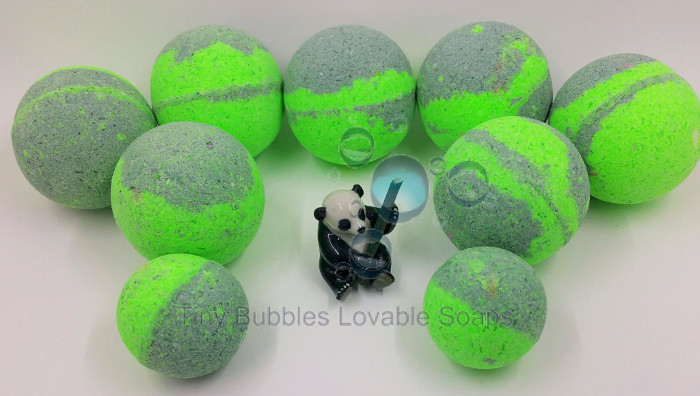 The different shades of green in Alexandra's bath bombs are so beautiful. They go perfectly with Bamboo Mint Fragrance Oil. The bath bombs also have Epsom salt, cocoa butter and shea butter for a luxurious feel. For more layered bath bombs, check out the Tie-Dye Bath Bombs Tutorial. The Pikake Flower Bath Bombs have pretty pink and white layers.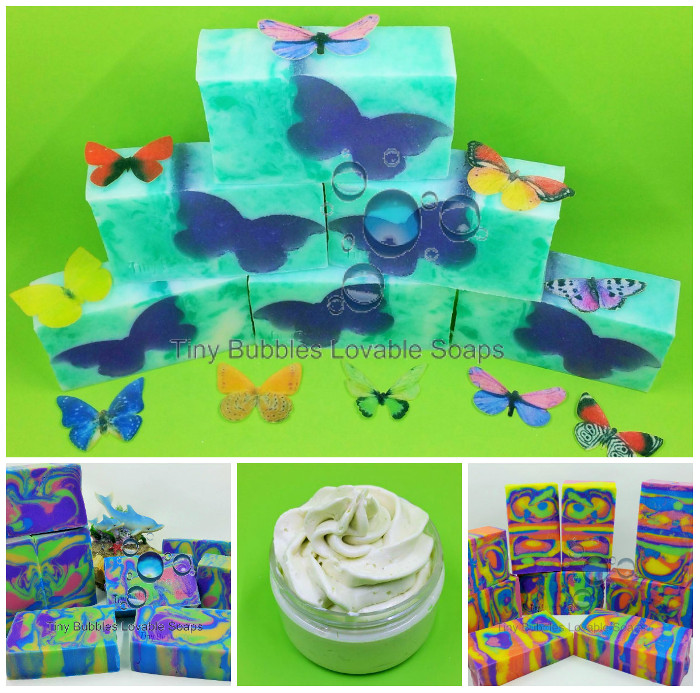 Above (clockwise, top) are Alexandra's Papillon Soap, Summer of Love Soap, body butter and Golden Sands Soap. For more moisturizing body butter recipes, check out the Whipped Champagne Shea Butter. The Whipped Amber Bronzing Body Butter adds a bit of shimmer to the skin.
Find Tiny Bubbles Lovable Soaps
On Facebook
On the web
This week's Instagram Photo of the Week is fun and colorful as well. The rainbow unicorn soap by Moon Shine Suds and Such is so adorable. I especially love the cute unicorn! For more beautiful work, check out their Instagram page.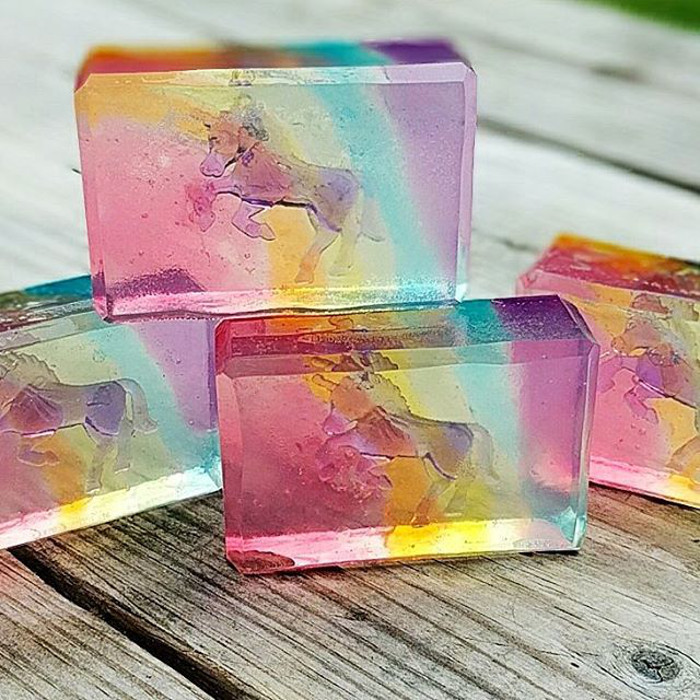 Post pictures of your crafty creations on the Facebook page each week for a chance to be featured on the Soap Queen blog and receive a sweet soapy package from Bramble Berry. Photos are chosen based on consensus from the Bramble Berry staff, so the best way to increase your chances of winning is to show us lots of photos!
To participate in the Instagram contest, hashtag your pictures with #soapshare. Each Friday, I will pick a photo on Instagram to be featured on the Bramble Berry Instagram account.
For those of you who have been featured on the blog, we now have an official "Featured on the Soap Queen" badge! You can include that badge on your website, blog, pictures, etc. To save the badge, click here. =)