Adding a touch of silver to your handmade products can make them look elegant and unique. This week featured several silver projects, including the Silver Glitter Candle DIY. The candles are easy to make. All you do is apply glue on the candle jar and sprinkle on plenty of Silver Nail Polish Glitter. The candle inside is scented with woodsy Christmas Tree Cybilla Fragrance Oil. It's a great holiday gift.
As a bonus, a collection of micas and glitter are 20% off with the code: MAGIC20. Click here to see all the sale micas and glitter.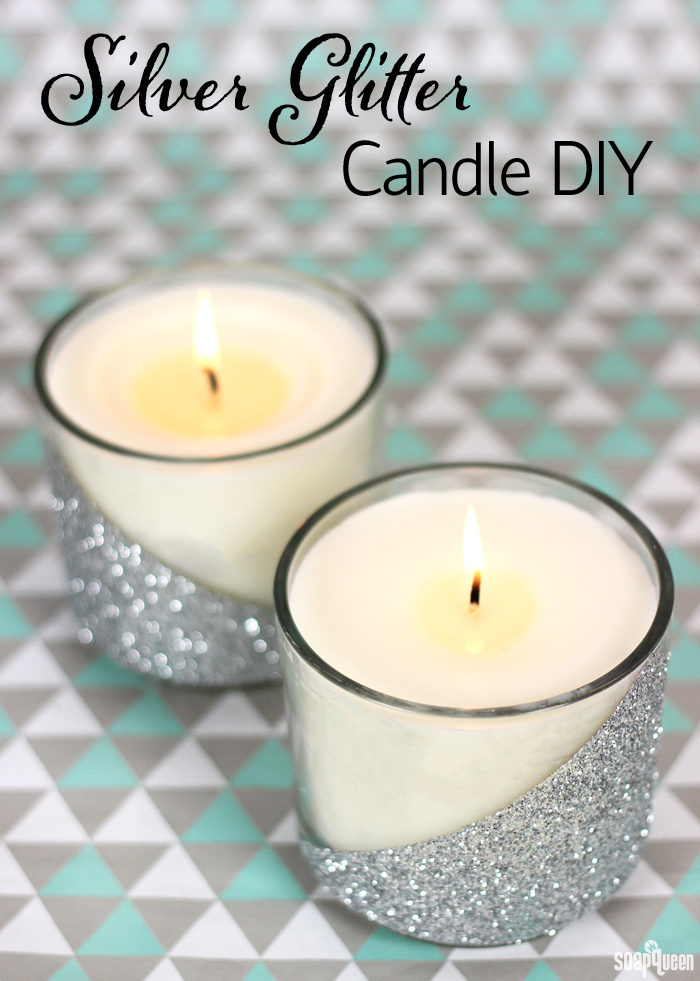 Silver can be used as an elegant finishing touch as well. The Sparkling Champagne Soap Cupcakes are topped with Snowflake Sparkle Mica and Fine Iridescent Glitter. The cupcakes also have an aqua-colored base and lots of fluffy soap frosting. They're scented with a combination of Champagne and White Rose Fragrance Oil, which smells crisp and effervescent.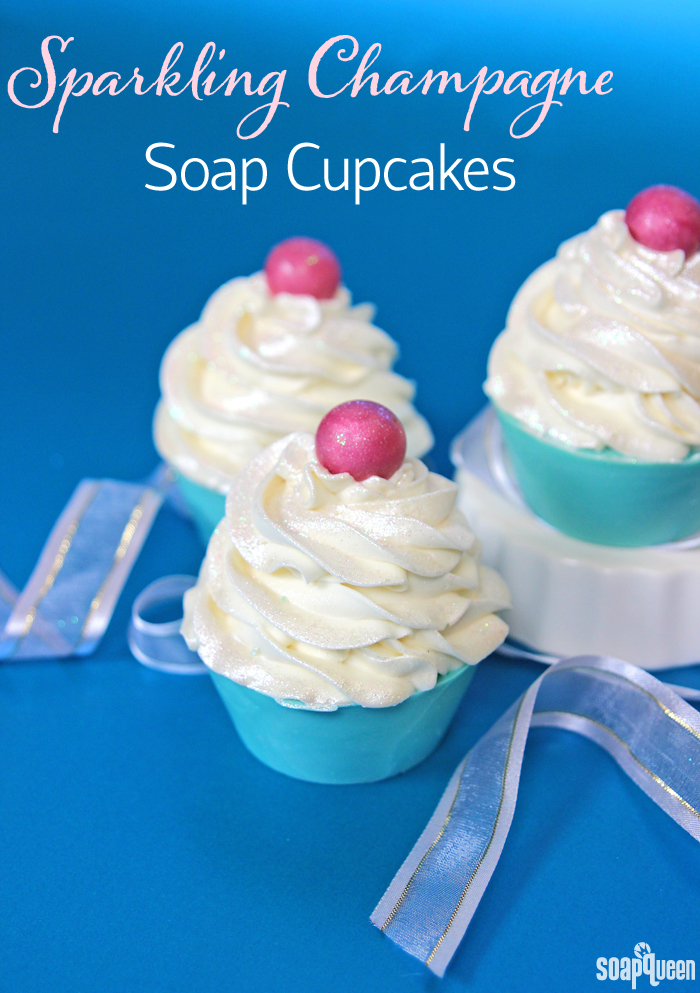 The pink embed on top of the cupcakes really completes the look. For more pink inspiration, click through the Support Breast Cancer Awareness with Project Violet post. In honor of Breast Cancer Awareness Month, Handmade Beauty Box will donate 100% of sales to Project Violet. Check out the post to find out more about Project Violet, and for plenty of pink projects.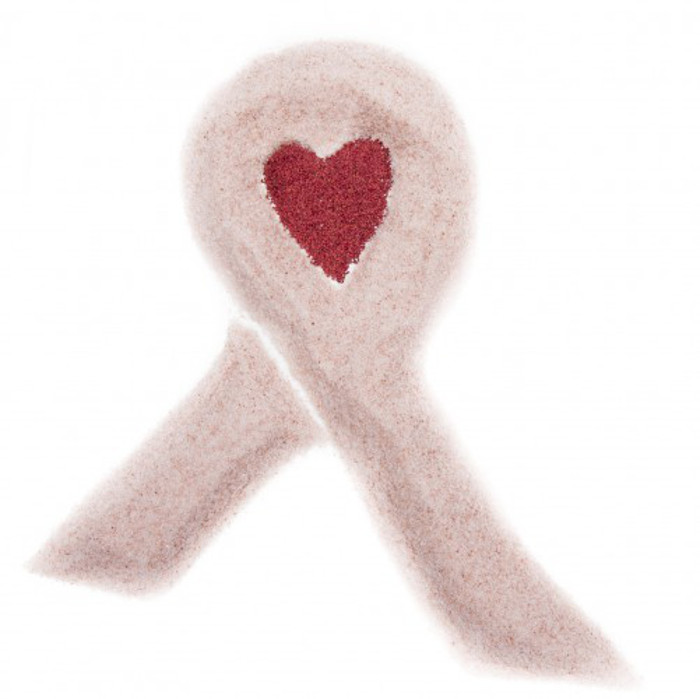 If you or someone you know is undergoing cancer treatment, they may be sensitivities to certain products. In that case, it's great to be able to make your own products so you can control the ingredients. When creating recipes, it's important to consider allergies and other sensitivities. For instance, if the person you're making products for is allergic to nuts, you may want to avoid nut-based oils like sweet almond oil and hazelnut oil. Learn more in the Soaping with Allergies: Nuts, Gluten & More post.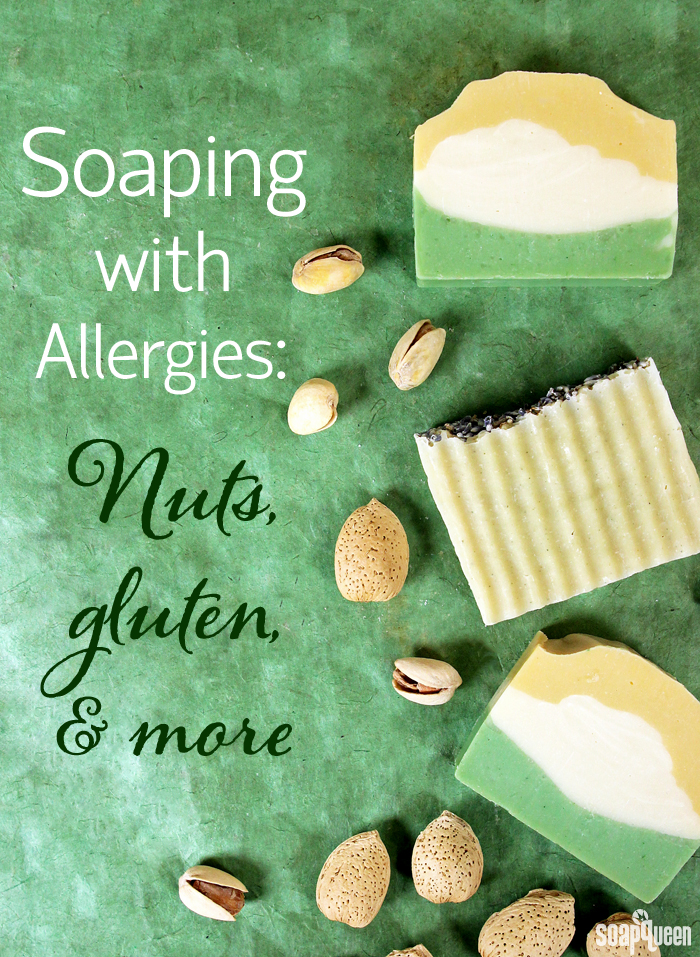 Nut-based oils are something to be aware of in lotion as well. If you're unable to use sweet almond oil in the recipe, you can use apricot kernel oil or avocado oil. They're lightweight oils that add moisturizing properties to the lotion. What oils you choose for your lotion are personal preference. If you've never made it before, it can be tricky to know exactly what to add. Check out the How to Create Handmade Lotion post for answers to all your formulation questions.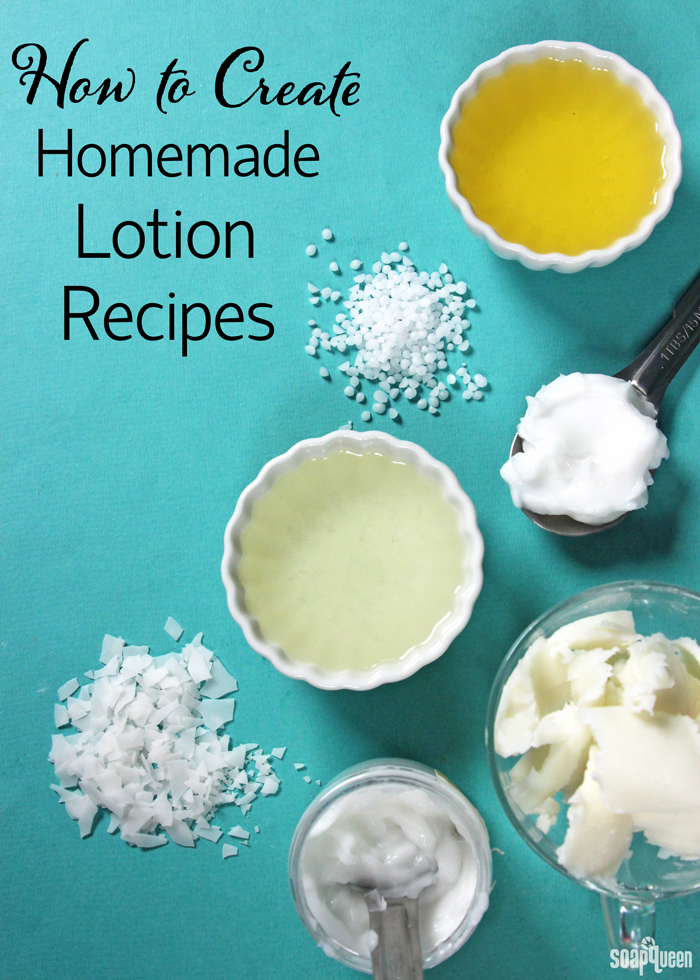 Once you're comfortable formulating lotion and soap recipes, you can start playing around with color and design. This week's Facebook Photo of the Week by Rose with Fairy Cottage Soapery has plenty of vibrant color. Her Color Me Autumn soap is inspired by the beauty of the Adirondack Mountains in New York.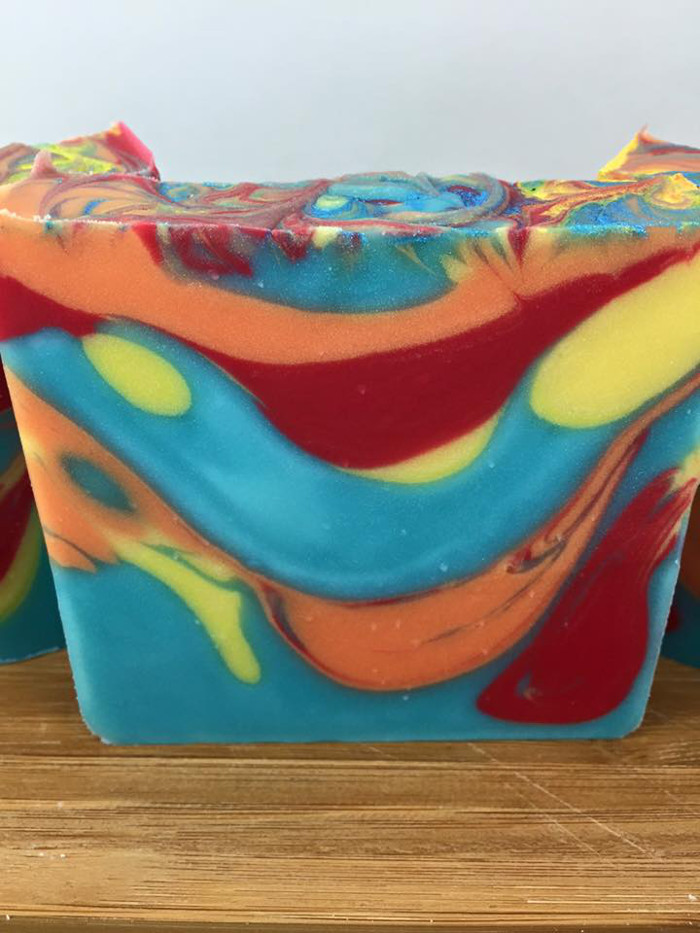 I love the color palette in Rose's soap. It reminds me of autumn leaves against the sky. The drop swirl pattern creates a gorgeous and interesting bar as well. The Blue Rain Drop Swirl Cold Process Soap was inspired by rainy days in Washington state (which we have plenty of). The Silky Berry Cold Process Soap video on Soap Queen TV uses a drop swirl design as well.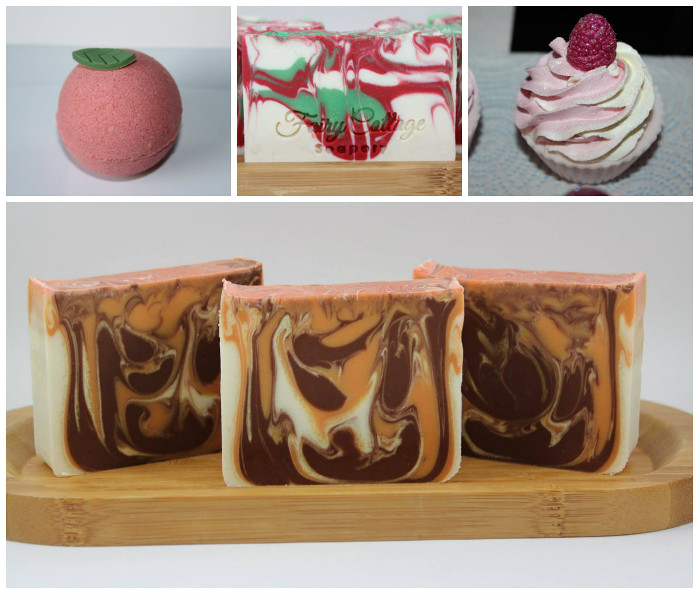 Above (clockwise, top left) are Rose's Apple Orchard Bath Bomb, red and green soap, soapy cupcake and orange and brown swirl soap. The apple bath bomb is so cute. For another apple-inspired project, click through the Red Apple Cold Process Soap Tutorial. The Caramel Apple Soaps are another fun apple project.
Find Fairy Cottage Soapery
On Facebook
On Etsy
On the web
This week's Instagram Photo of the Week by Probrusnikusoap is a stunning landscape soap. The detail on the bars is just amazing. Each landscape is slightly different, making each bar special. To see more of their beautiful work, check out their Instagram page.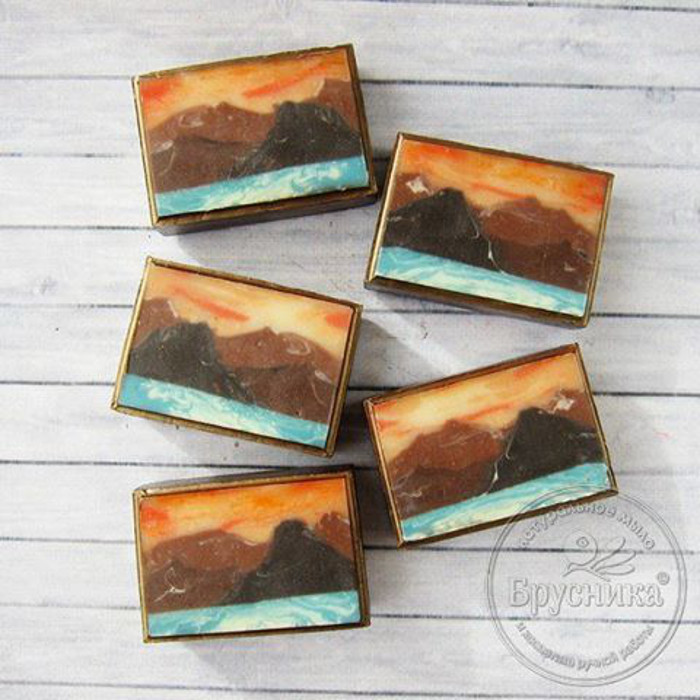 Post pictures of your crafty creations on the Facebook page each week for a chance to be featured on the Soap Queen blog and receive a sweet soapy package from Bramble Berry. Photos are chosen based on consensus from the Bramble Berry staff, so the best way to increase your chances of winning is to show us lots of photos!
To participate in the Instagram contest, hashtag your pictures with #soapshare. Each Friday, I will pick a photo on Instagram to be featured on the Bramble Berry Instagram account.
For those of you who have been featured on the blog, we now have an official "Featured on the Soap Queen" badge! You can include that badge on your website, blog, pictures, etc. To save the badge, click here. =)