This week was full of tips, tricks and new soapy techniques. One thing we get asked about a lot is making bath fizzies and bombs. It's so fun to make them, but it does take a bit of practice. The bath bomb mixture needs to be wet enough to stay together, but not so wet that it starts to fizz early. Click through the Bath Bomb Questions & Answers post to learn how the get the right texture, what colorants to use, how to package the fizzies and more.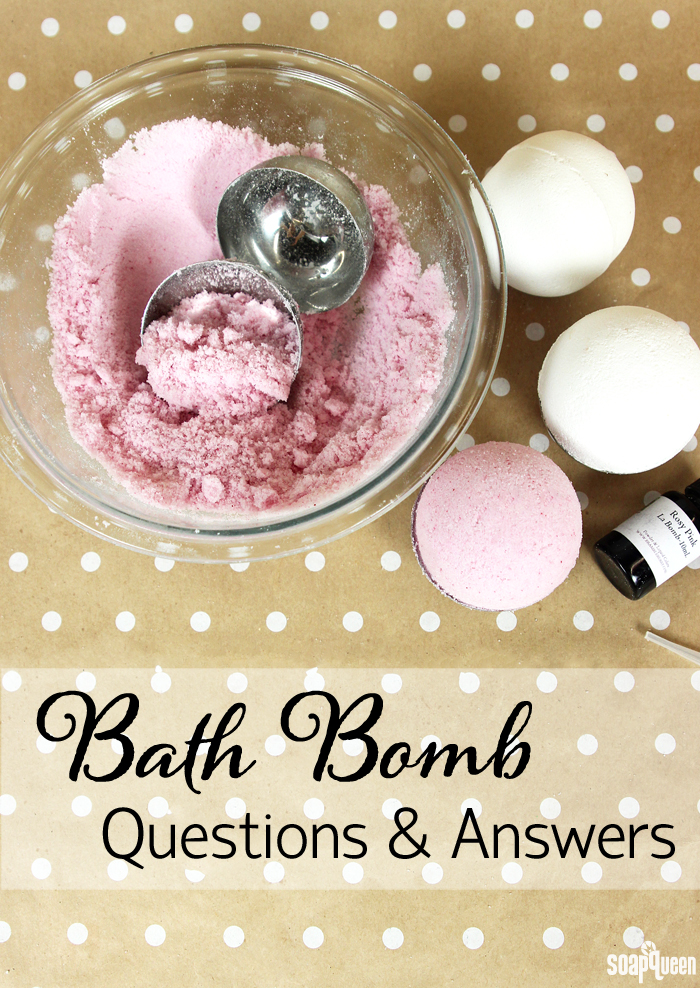 People also often ask if honey can be added to soap. The simple answer is "yes!" However, it can be a little tricky to work with. The natural sugars in the honey can cause your soap to overheat. The hot temperatures can cause discoloration, cracking and even a soapy volcano. To prevent that, it helps to soap at lower temperatures and put the soap in the freezer for 5-24 hours. Learn more in the Adding Honey to Cold Process Soap: Tips, Tricks & Recipe post.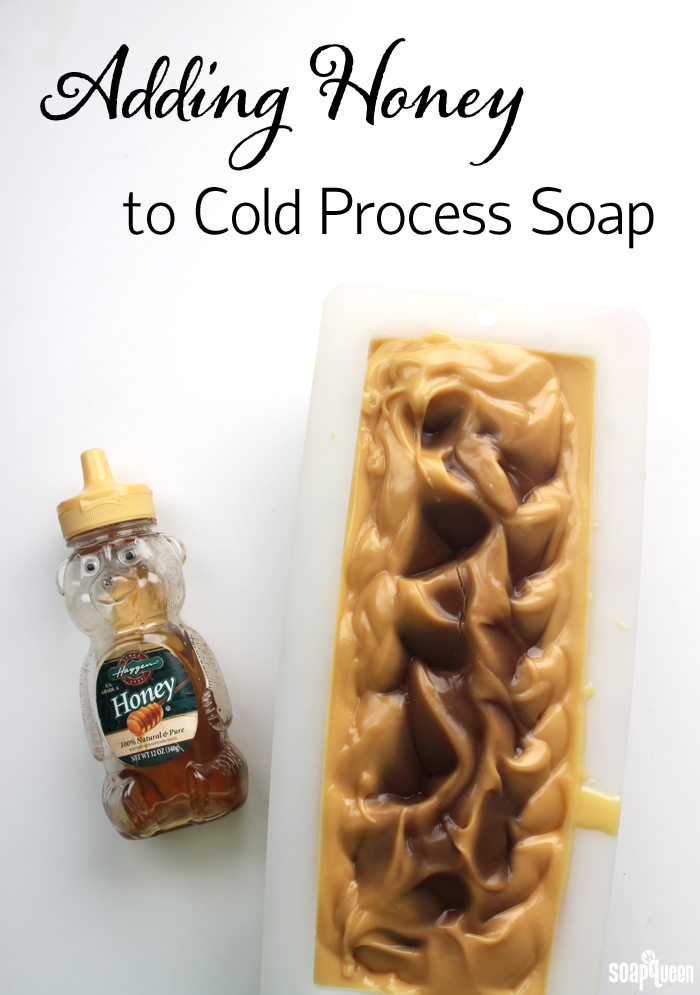 Honey can also accelerate trace, so it helps to make a simple design and use a slow-moving recipe. The Swirl Recipe Quick Mix would work well for a recipe with honey because it traces slowly. Quick Mixes are pre-measured cold process oils. All you have to do is melt and weigh them. In addition to Swirl Quick Mix, Bramble Berry carries Basic Quick Mix and Lots of Lather Quick Mix. Learn more about the mixes in this Sunday Night Spotlight.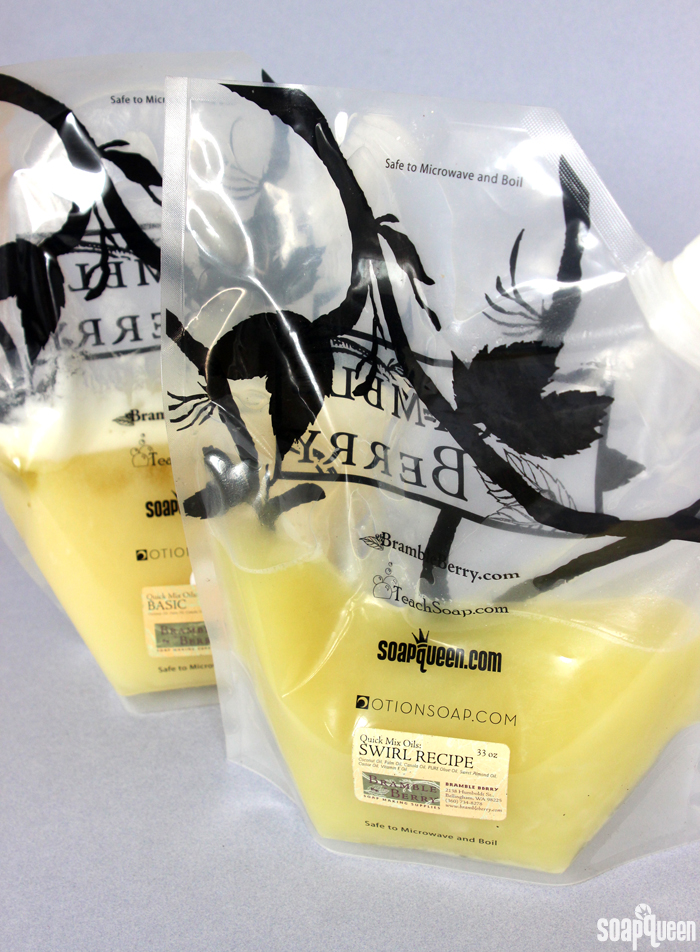 This week also featured new soap techniques in the How to Make Soap Gems video on Soap Queen TV. To make a realistic amethyst soap, melt and pour is blended until it forms small chunks. The crushed soap is then dusted with shimmery Snowflake Sparkle Mica, Fine Iridescent Glitter and Vintage Gray Mica before being embedded into the soap, which is colored with Easter Purple LabColor. The video also features a simple emerald soap made with Shamrock Green Mica and fresh Green Tea Fragrance Oil.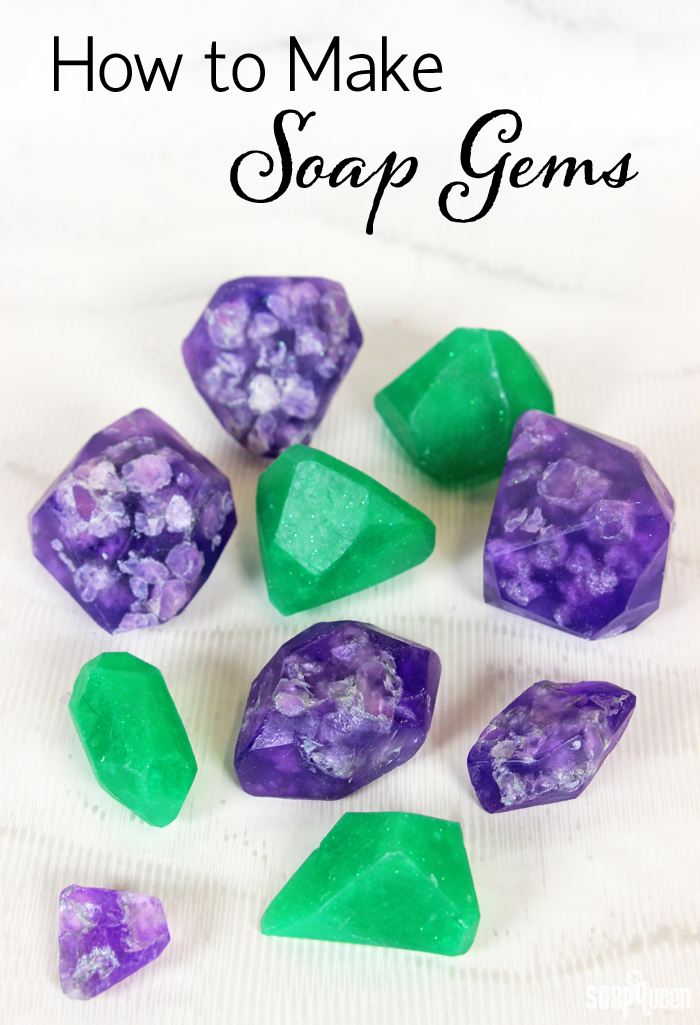 If you're in the mood for a quick and simple project, you'll love the Easy DIY Cranberry Sugar Scrub. The scrub gets its beautiful red color from Merlot Sparkle Mica and cranberry seeds. The scrub has Cranberry Fig Fragrance Oil to complement the red hue. It will exfoliate and moisturize your skin, and is perfect for holiday gifts.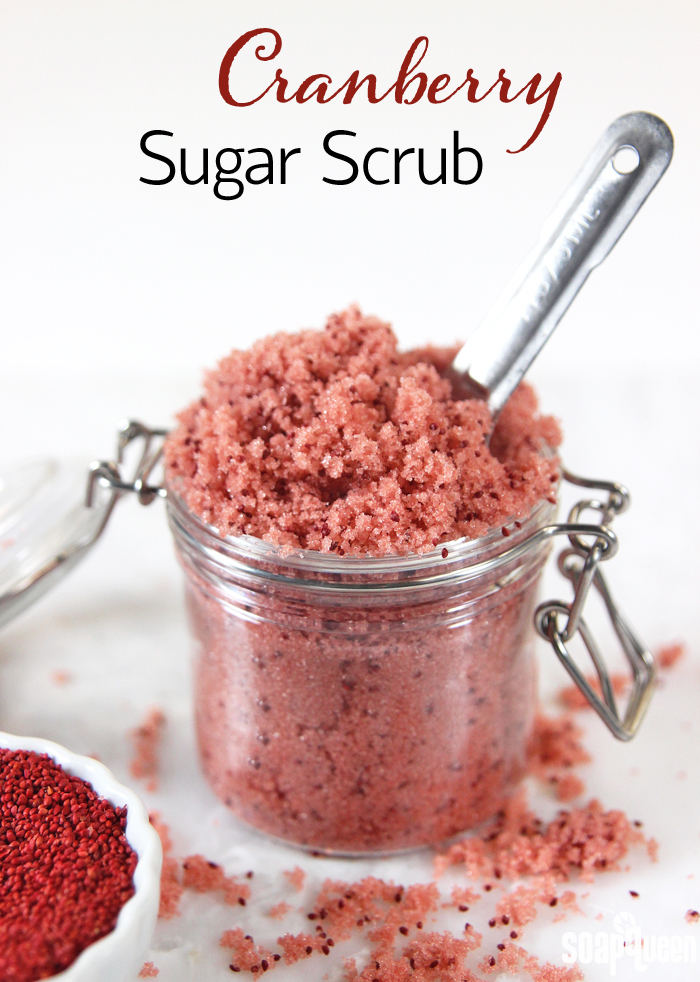 For more gorgeous cranberry hues, check out this week's Facebook Photo of the Week by Eileen with Clarity Artisan Soaps. Her beautiful hot process soap is made with vibrant LabColors and micas.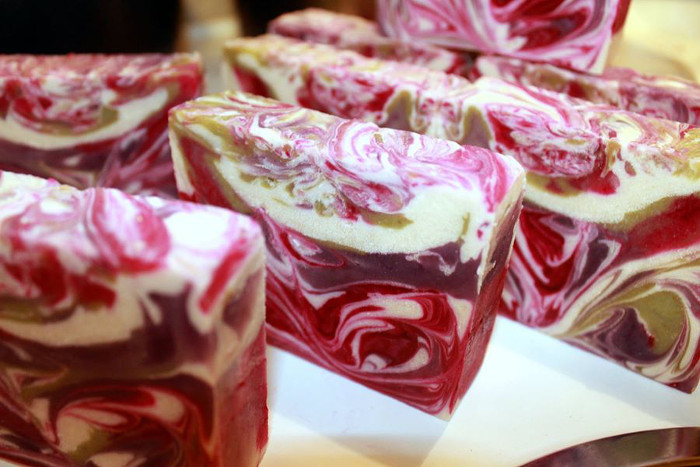 The swirls in Eileen's soap are striking. The combination of red, pink, white and green make a lovely color palette with plenty of contrast. For more swirly hot process soap, click through the Marbled Clay Hot Process Tutorial. The red and green colors really pop in the CPOP Swirls Tutorial.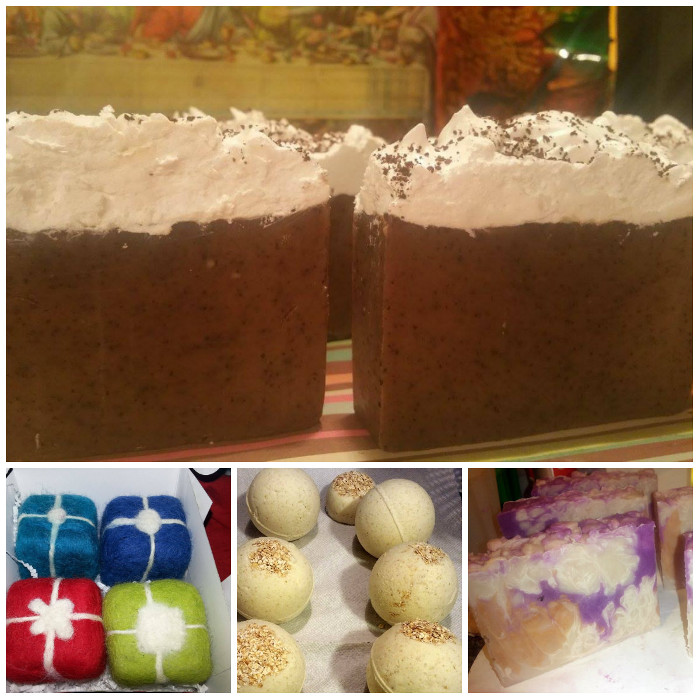 Above (clockwise, top) are Aileen's coffee soap, swirly soap, bath bombs and Soap Petit Fours. If you love Eileen's felted soap presents, check out the Melt and Pour Soap Ribbons Tutorial. For more creative ribbon ideas, click through the Holiday Ribbon Candy Melt and Pour Tutorial.
Find Clarity Artisan Soaps
On Facebook
On Etsy
This week's Instagram Photo of the Week by plushki looks good enough to eat! Their donut soaps are so realistic. The details on each bar are really cute, especially the little pearls. See more of their creative work on their Instagram page.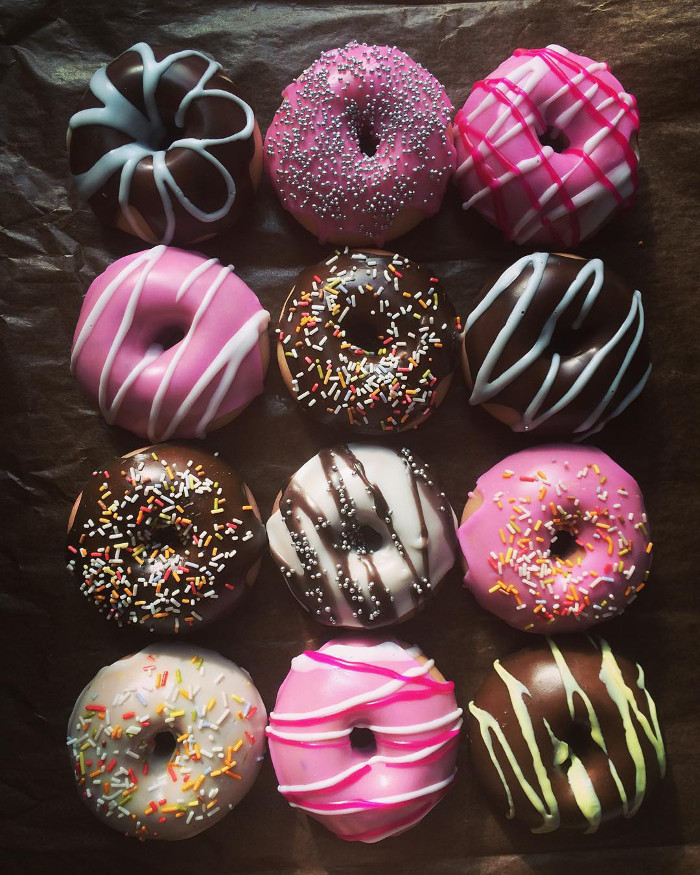 Post pictures of your crafty creations on the Facebook page each week for a chance to be featured on the Soap Queen blog and receive a sweet soapy package from Bramble Berry. Photos are chosen based on consensus from the Bramble Berry staff, so the best way to increase your chances of winning is to show us lots of photos!
To participate in the Instagram contest, hashtag your pictures with #soapshare. Each Friday, I will pick a photo on Instagram to be featured on the Bramble Berry Instagram account.
For those of you who have been featured on the blog, we now have an official "Featured on the Soap Queen" badge! You can include that badge on your website, blog, pictures, etc. To save the badge, click here. =)