Time:
30 minutes - 1 hour
Yields:
1-2 pounds of soap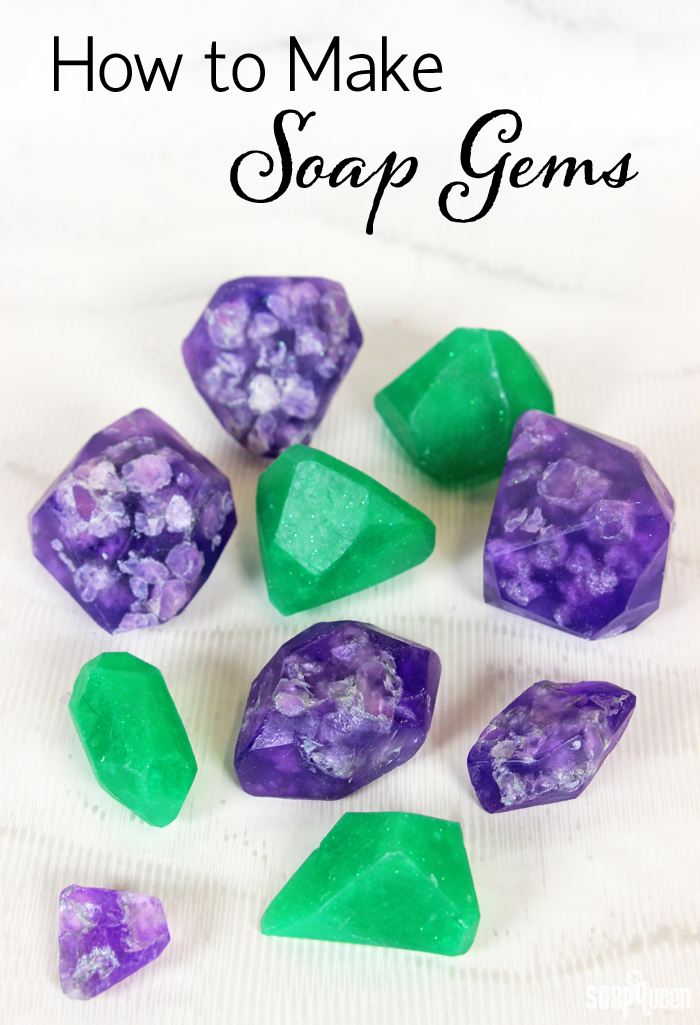 Soap gems and crystals are making a big comeback! Beautiful to look at, it's easy to understand why they can be found in numerous boutiques, craft stores, Etsy shops and large chain stores. Interested in making your own? They are a great project for both beginner and advanced crafters. In this video, I'll show you how to create gems using two techniques. One technique is quick and easy and creates an emerald gem. The other involves an extra step but results in a more realistic amethyst gem appearance. If you've never made melt and pour soap before, I would recommend checking out the Basics of Melt and Pour Soap video series to understand the basics of working with melt and pour.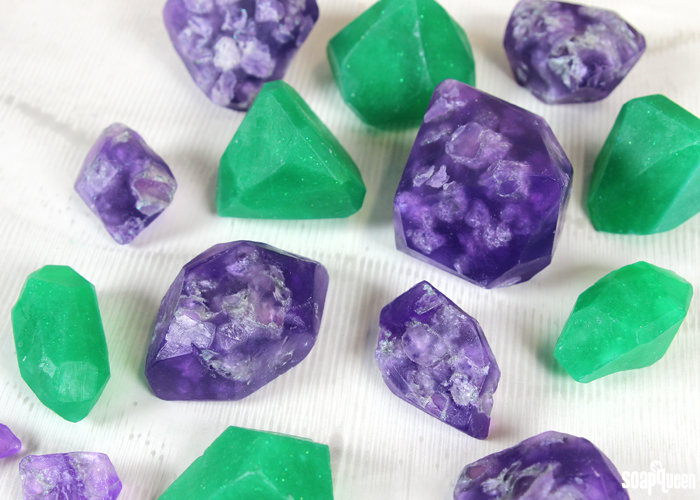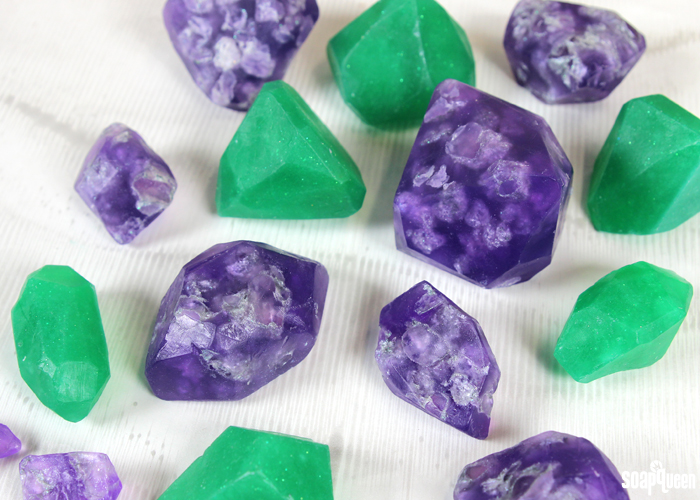 I love this project because there are so many options for colors, fragrances and shapes. Have fun experimenting with different shades to create your favorite gems, rocks and crystals. In this video I use the 9 Cube Soap Silicone Mold and cut the soap into various shapes. If you don't have a soap making mold, this project can also be made with recyclable materials such as plastic food containers. If you give this project a try, be sure to share it on our Facebook page and Instagram with the hashtag #SoapShare!
What You'll Need:
Soap Emeralds
9 Cube Silicone Mold 
20 oz. Clear Melt and Pour
Shamrock Green Mica
Fine Iridescent Glitter
.4 oz. Green Tea Fragrance Oil
99% Isopropyl Alcohol
Soap Amethysts
Blender of Food Processor
9 Cube Silicone Mold
30 oz. Clear Melt and Pour
Snowflake Sparkle Mica
Fine Iridescent Glitter
Vintage Gray Mica
4 mL Diluted Easter Purple LabColor
0.4 oz. Lilac Fragrance Oil
99% Isopropyl Alcohol

Click here to add everything you need for this project to your Bramble Berry shopping cart!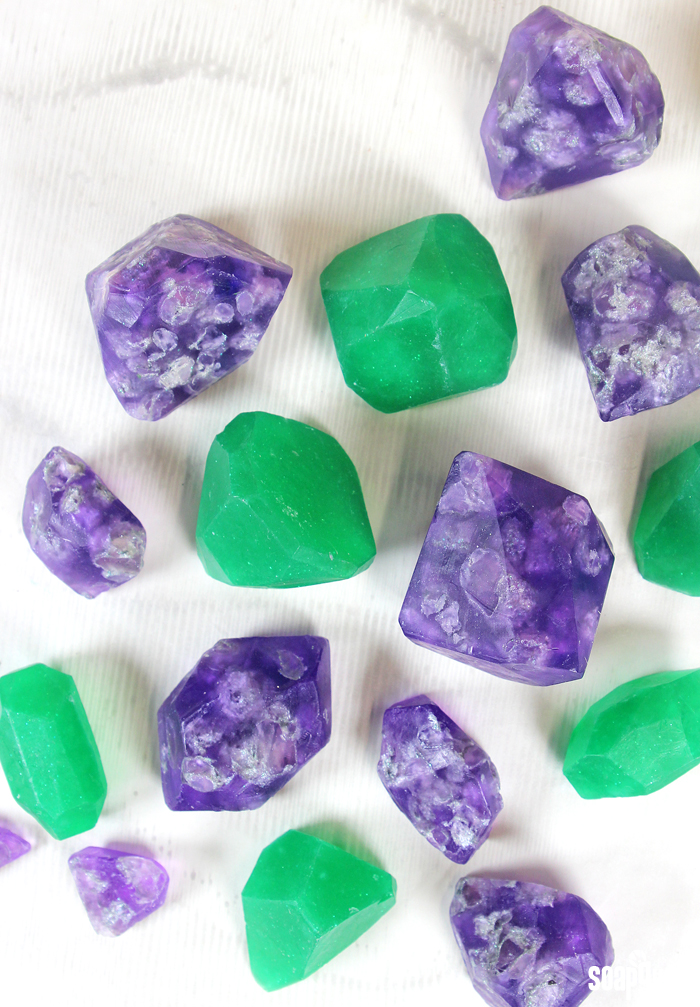 Have you tried making soapy gemstones before? There are so many awesome techniques and variations, I would love to see how you make them! =)