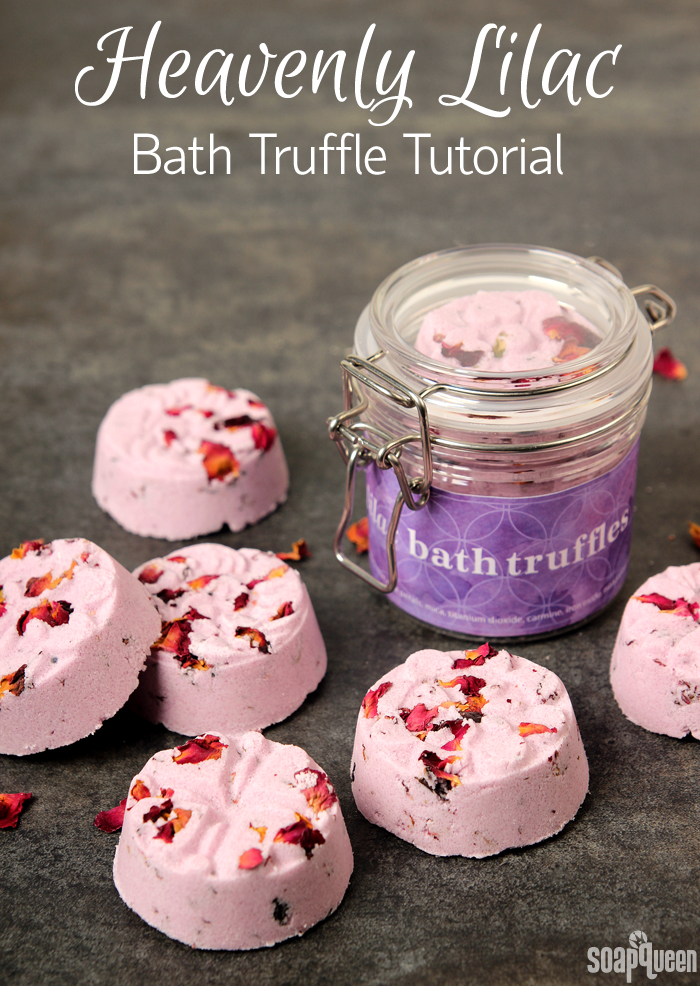 Bath truffles are essentially bath bombs with extra skin-loving oils and butters. They add more hydrating properties to the tub than typical bath bombs while still producing fizz. These Heavenly Lilac Bath Truffles are made with cocoa butter and shea butter to moisturize skin. Lilacs are currently in bloom here in the Pacific Northwest, and the Lilac Fragrance Oil captures their romantic scent perfectly.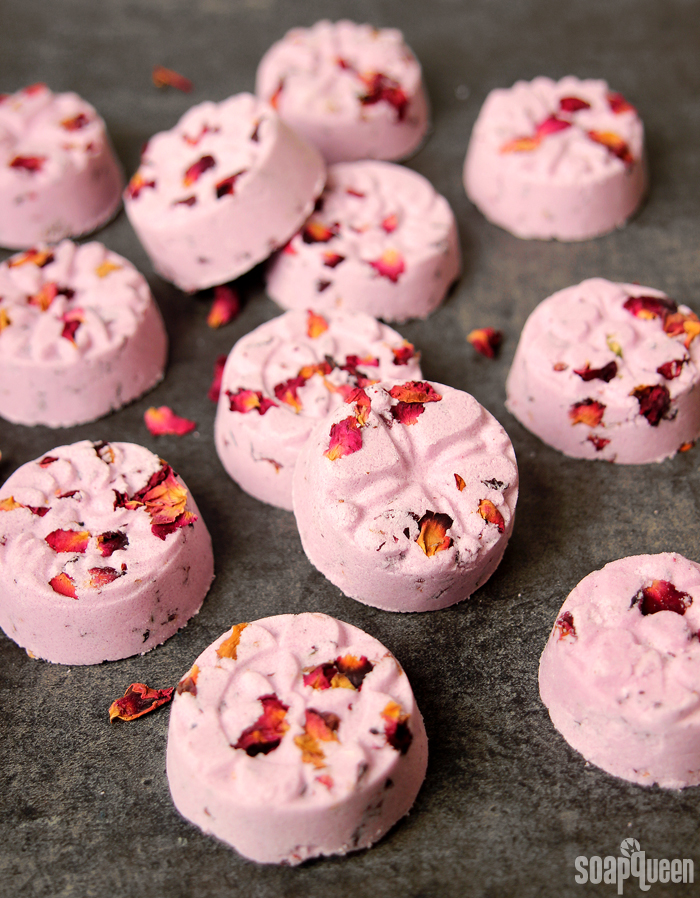 These bath truffles make a great Mother's Day gift. Just make sure to handle them with care, as they are rather delicate. To give these truffles a finishing touch, download the free Heavenly Lilac Bath Truffle labels here. Then print them on Waterproof Label Paper to attach to jars, or on card stock to attach as a tag. I found I was able to fit three truffles in the Tall 8 oz. Bail Jar.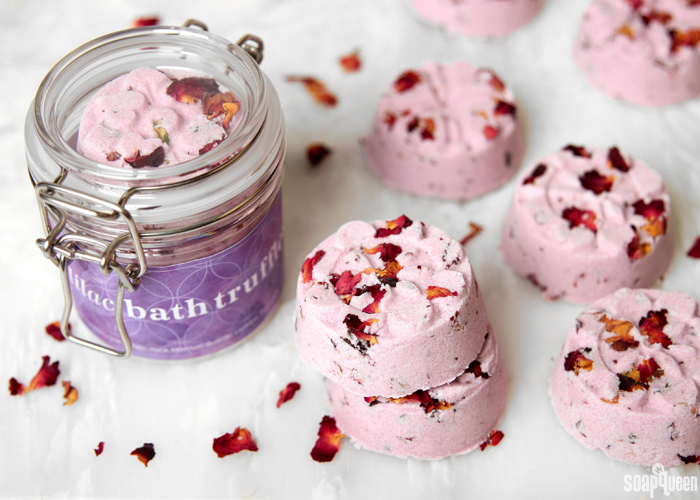 I used a combination of Party Pink Mica and Lavender Mica to give these truffles a light pinkish-purple color. In my tests, these bath bombs did not leave color on my tub. I have found that wiping down my tub prior to taking a bath reduces color from transferring. (AKA: keeping a clean tub) The trick to bath truffles or bath bombs that contain a large amount of solid butters is making sure the bath water is hot when placing the product in the tub. If the water is not hot enough to melt the butters, it will inhibit the fizz of the truffle. Do be careful when getting out of the tub, as the butters in this recipe can leave the bottom of the tub rather slippery.