The warmer temperatures and sunny days this week inspired tutorials that are full of color. The Dragon's Breath Cold Process Tutorial has orange, red and yellow colors, which are inspired by the fire emitted from a dragon's mouth. It is accented with a smoky scent from Dragon's Blood Fragrance Oil. To get the fiery layers, the Tall Narrow Wood Loaf Mold is set on its lid to keep your mold tilted. Click through the post to see how to make the soap.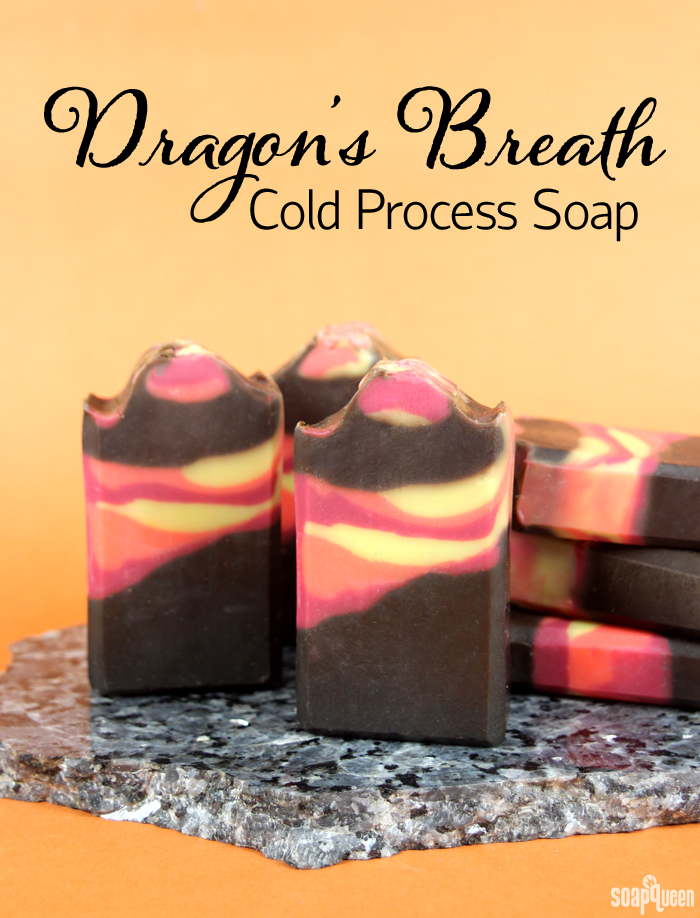 For bold color you can wear, check out the Nourishing Nail Polish Formula Tutorial. The nail polish is colored with Radiant Plum Colorant, which gives your nails a pinkish purple tint. Because nail polish can be harsh on your nails, this recipe contains argan oil to help nourish them. As a bonus, the argan oil also helps the color mix in easily.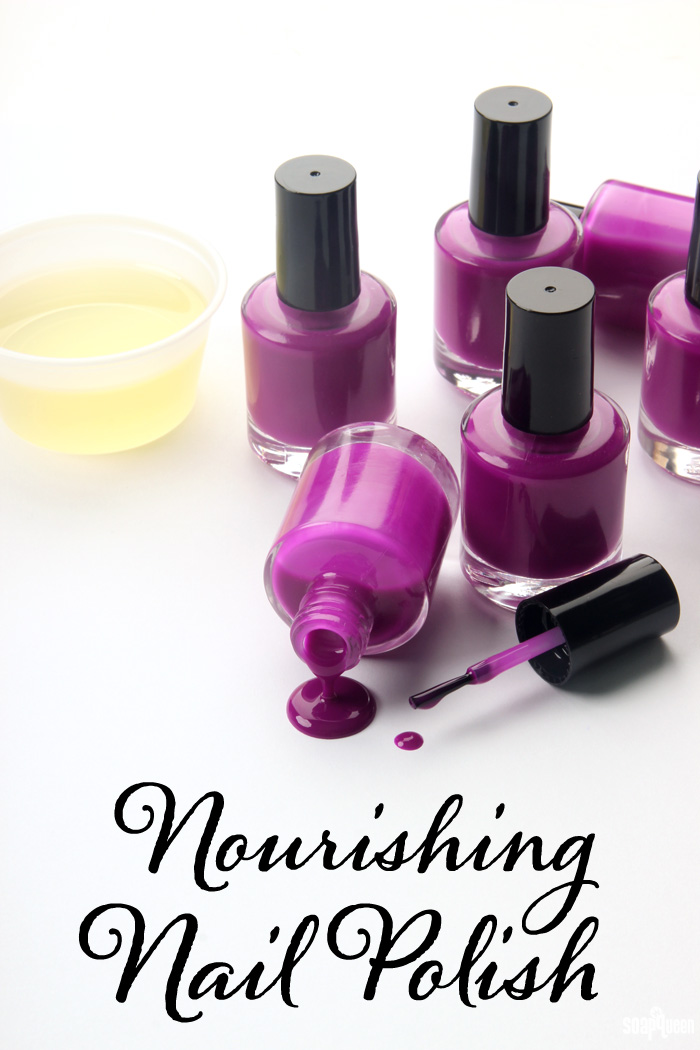 Lisa with Kangaroo Apple Soap Studio makes a variety of brightly-colored soaps. One of her favorite color palettes to work with is rainbow. She said she loves to pair the bright colors with fresh fragrances, like Energy Fragrance Oil and Pink Grapefruit Fragrance Oil. Read more in the Interview with Kangaroo Apple Soap Studio.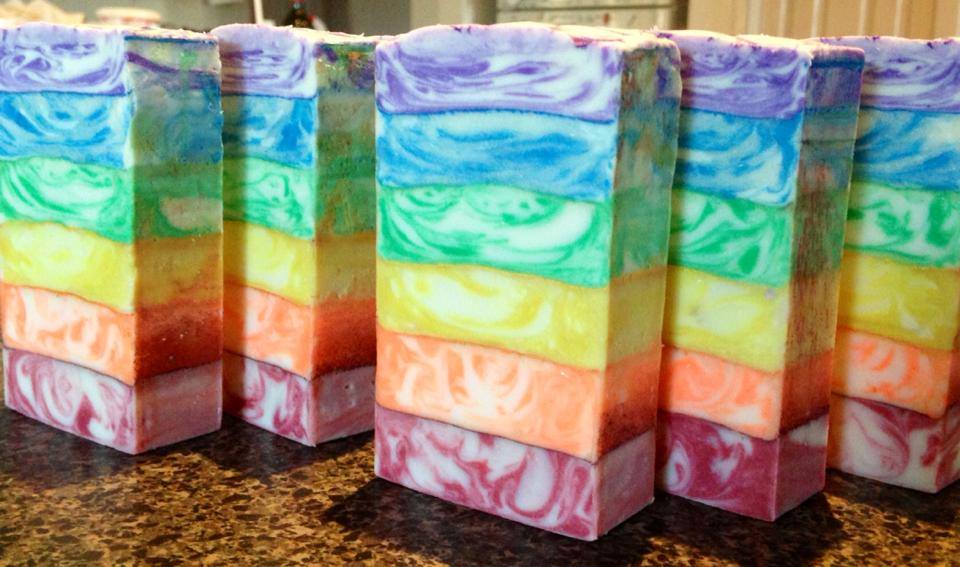 A blog is a great way to show off your colorful soaps. There are several things to consider before creating a blog, however. For instance, it helps to narrow down the topics you want to cover. That way you can work on three topics and expand over time. Read more tips in the 5 Things to Know Before Starting a Blog post.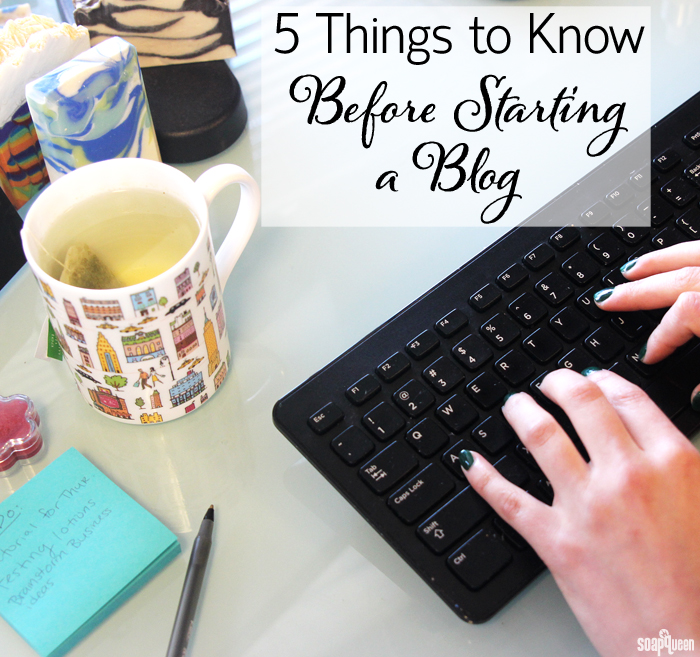 Facebook is another great place to show off your work. Juliann, this week's Facebook Photo of the Week winner, shared her delicious soap on the Bramble Berry Facebook page. It looks so realistic! Growing up, my Grandma Leah made the *best* Lemon Meringue pie so this photo tugs at my memory strings.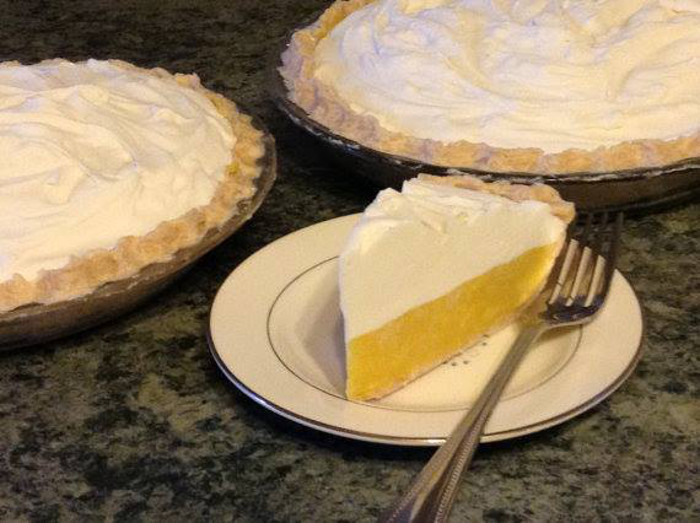 Juliann's Lemon Meringue Pie soap uses rebatch for the crust to get that homemade buttery look. It's topped with yellow and white cold process soap. For more citrusy goodness, watch the Lemon Poppy Seed Cold Process video on Soap Queen TV. If you're craving something a little more fruity, click through the Wash Your Mouth Out With Strawberry Pie Melt and Pour Tutorial.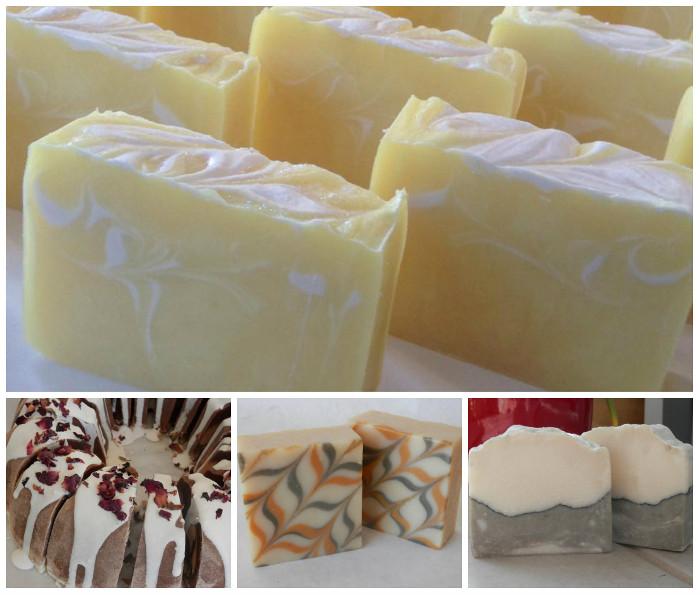 Above (clockwise, top) are Juliann's yellow soap, Eucalyptus Spearmint Shea Soap, White Tea and Ginger Soap and Sweet Orange Bundt Cake Soap. If you love the mica line in the Eucalyptus Spearmint Shea Soap, check out the Striped Berry Champagne Cold Process Soap. To get gorgeous layers in melt and pour soap, click through the Minty Clay Melt and Pour Soap Tutorial.
Find Spruce Mountain Soap Company
On Facebook
On Etsy
The Instagram Photo of the Week features a beautiful yellow color palette as well. Jessica with Clean Line Soap Company created an ombre effect in her soap. Poppy seeds add color and an interesting accent on top of the soap. Check out more of her beautiful work on her Instagram page.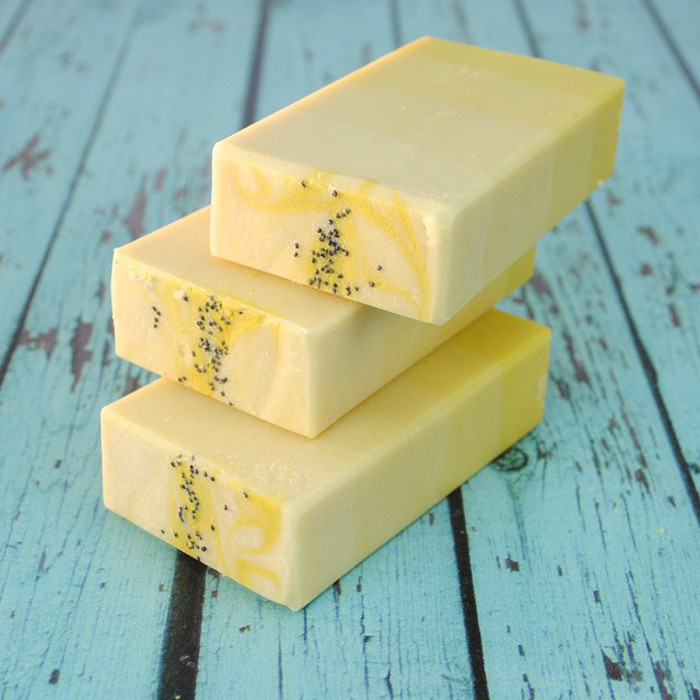 Post pictures of your crafty creations on the Facebook page each week for a chance to be featured on the Soap Queen blog and receive a sweet soapy package from Bramble Berry. Photos are chosen based on consensus from the Bramble Berry staff, so the best way to increase your chances of winning is to show us lots of photos!
To participate in the Instagram contest, hashtag your pictures with #soapshare. Each Friday, I will pick a photo on Instagram to win a copy of the Soap Crafting book, and share on the Bramble Berry Instagram account.