As many of you know already, it was a hectic week for my family and I. We are currently working on cleaning up after a boiler in our house exploded. The great news is my family is safe and doing well. You can read more about that in the Soap Queen Has a Mess to Clean Up post.
One of my favorite ways to reduce stress is crafting, so I've been squeezing that in when possible. This weekend I will be speaking at the Central Soapers Workshop, so crafting is definitely on the agenda! One of my favorite recent projects is the Mermaid Tail Cold Process, which uses squeeze bottles and a spoon to create scales. It takes a bit of planning, but once you get going the technique is simple. It creates an interesting and unique look. The soap has some sparkle from Iridescent Glitter and smells fresh from Crisp Cotton Fragrance Oil.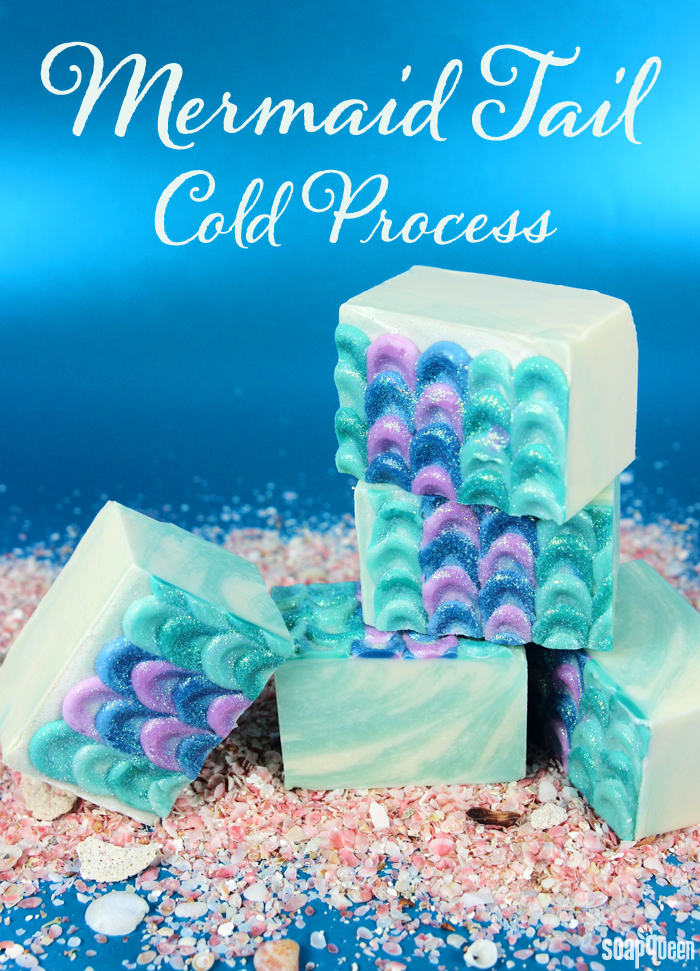 The sea-inspired colors also look great in makeup. The Mystic Mermaid Eye Shadow Tutorial features four shadows that add bold color and shimmer to your makeup routine. The white shade acts as a base color, while the teal, green and purple shades are great for shadow and contour. The post also features a tutorial on how to apply the mermaid shades.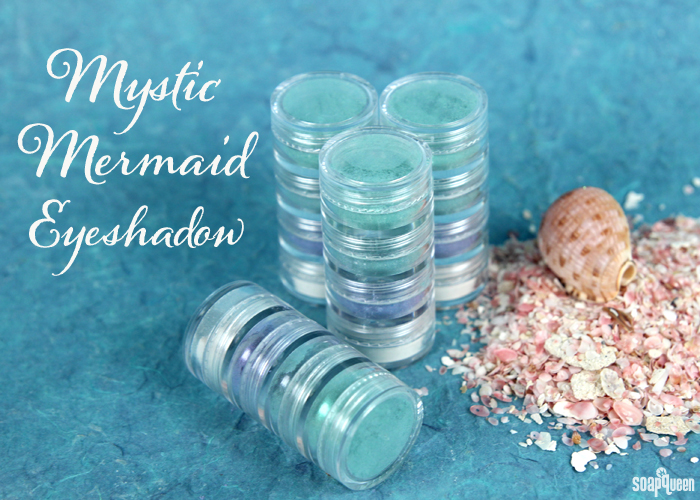 Making your own makeup is so easy. The Soft and Creamy Blush Sticks only take about 30 minutes to make and add fun color to your cheeks. The sticks have green tea seed oil and jojoba oil, which absorb quickly and leave your skin feeling soft. Both shades look great on any a wide variety of skin tones.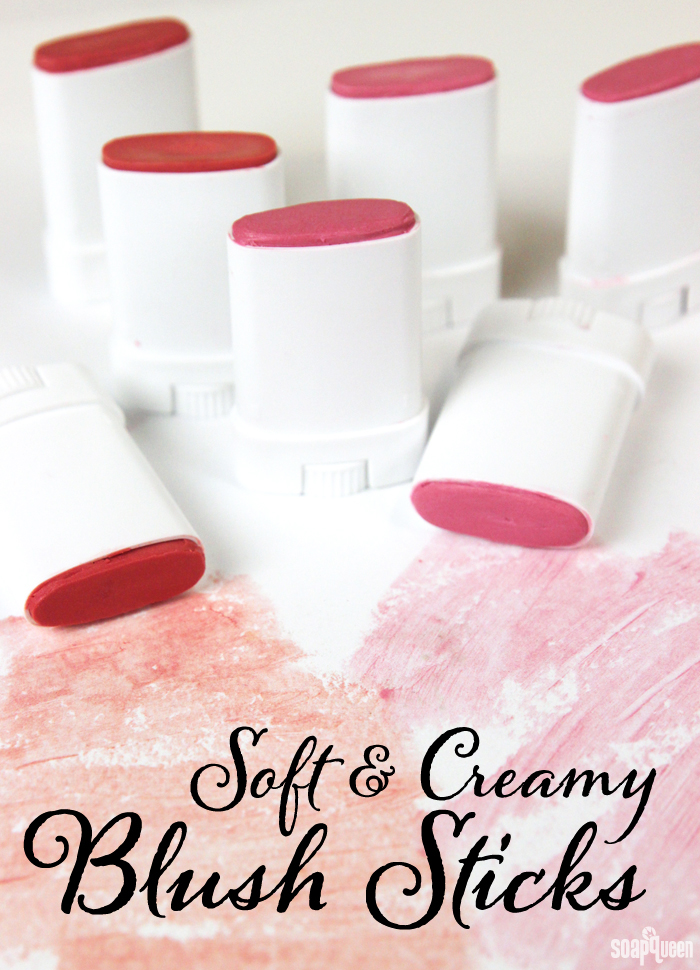 There are lots of oils to choose from when making bath and beauty products. If you don't have a certain oil on hand, you can often substitute with a similar oil. There are several factors to consider before substituting, including the texture of the oil. For instance, shea butter has a similar consistency to mango butter, meaning you can substitute one for the other. Learn more in the How to Substitute Oil in Cold Process Recipes post.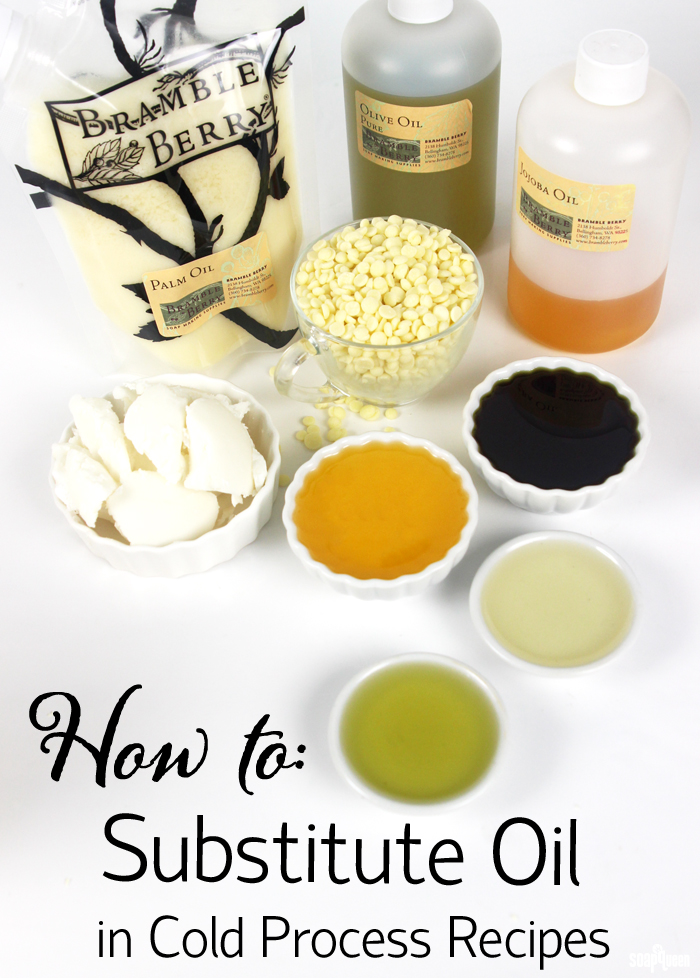 This week's Facebook Photo of the Week winner, Arianna of Arianna's Bath and Candles, was clearly inspired by the ocean with her gorgeous "Seaside Cotton" soap. Made with goat milk, colloidal oats, clay, sea salt and pink sea salt, Arianna does a great job of replicating the textures of the sea. I love the gold detailing and adorable shells. If you're looking for a sea shell soap project, check out the Mermaid Shell Melt and Pour Tutorial.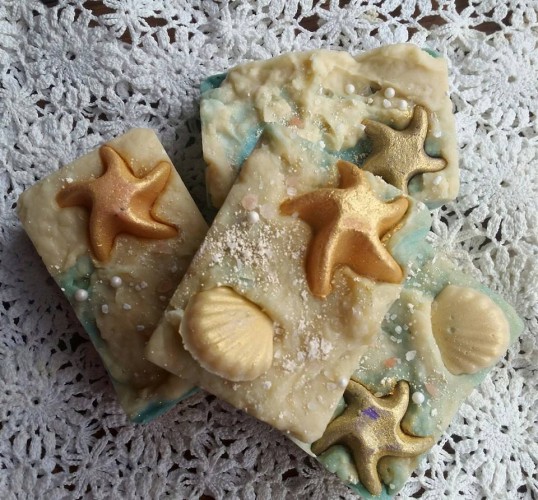 Find Arianna's Bath and Candles
On Facebook
This week's Instagram Photo of the Week is full of stunning color and texture as well. Stacey with White Apartment Studios used LabColors to create the swirls in her St. Patrick's Day soap. Check out more of her crafts on her Instagram page.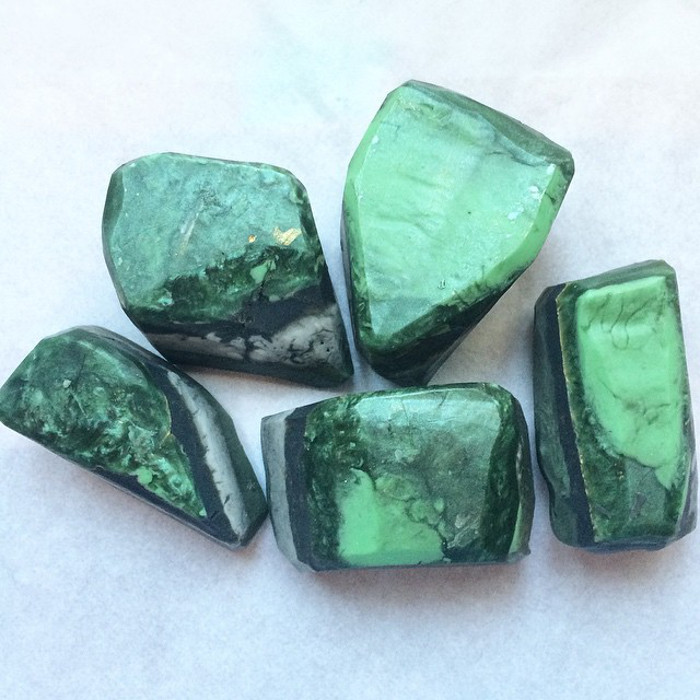 Post pictures of your crafty creations on the Facebook page each week for a chance to be featured on the Soap Queen blog and receive a sweet soapy package from Bramble Berry. Photos are chosen based on consensus from the Bramble Berry staff, so the best way to increase your chances of winning is to show us lots of photos!
To participate in the Instagram contest, hashtag your pictures with #soapshare. Each Friday, I will pick a photo on Instagram to win a copy of the Soap Crafting book, and share on the Bramble Berry Instagram account.