The African-inspired tutorials continued this week with the Animal Print Melt and Pour Bars Tutorial. The Animal Print Tray Mold is used to create an alligator, zebra and leopard design in the bars. The colors are complemented by sultry and creamy Sandalwood Vanilla Fragrance Oil.
From now until June 27th, receive 25% off a selection of products used in the tutorials. Use coupon code SAFARIMADE at checkout. To see the full collection of Handmade Safari sale items, click here.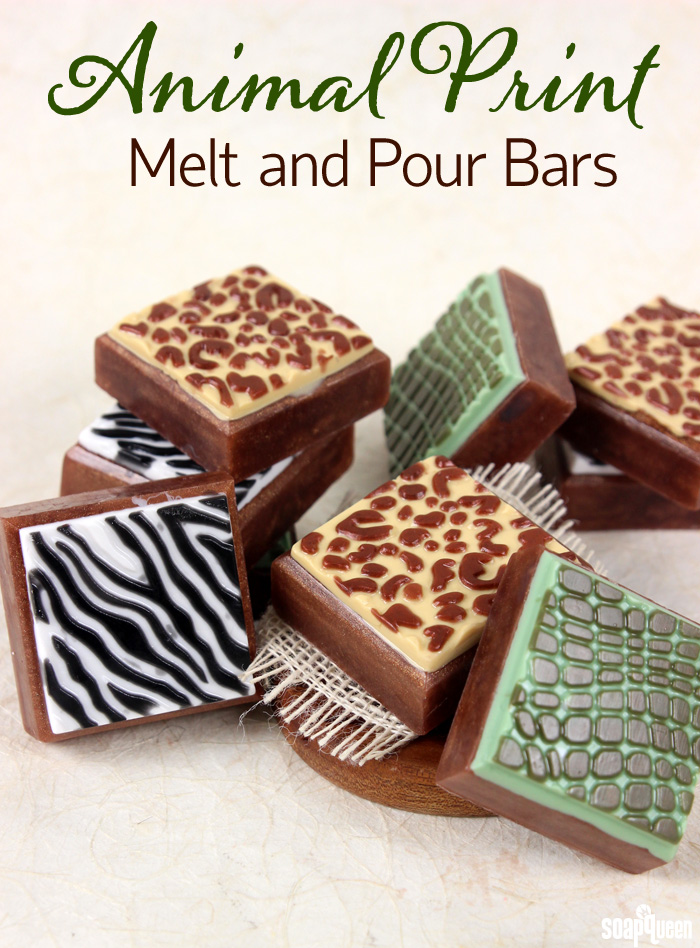 For more African-inspired recipes, check out the Spicy Peanut Butter Ice Cream. The ice cream is made with creamy coconut milk and peanut butter. It gets a slight kick from cayenne pepper and ginger powder. For a little crunch, the ice cream is topped with peanuts.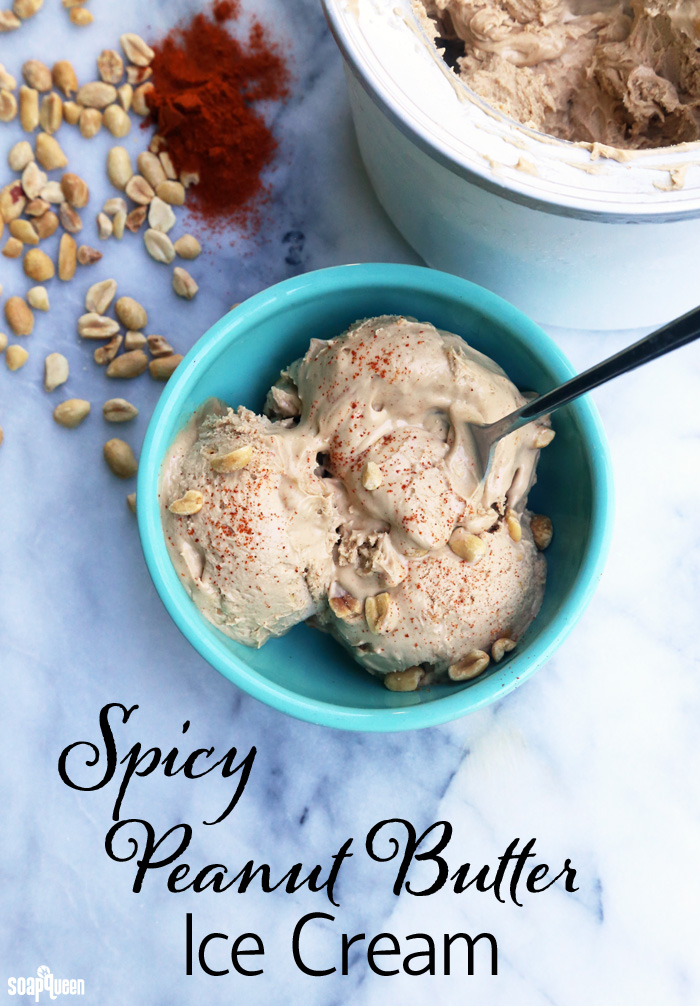 The sunset is another source of inspiration for recipes. The Sahara Sunset Cold Process Soap captures an iconic desert sunset. A sun embed, made with LCP (like cold process) melt and pour soap, stands out against the red, orange and yellow sky. For a complex and earthy scent, Patchouli, Orange Peel Cybilla and Beau Brummel Cybilla Fragrance Oils are added.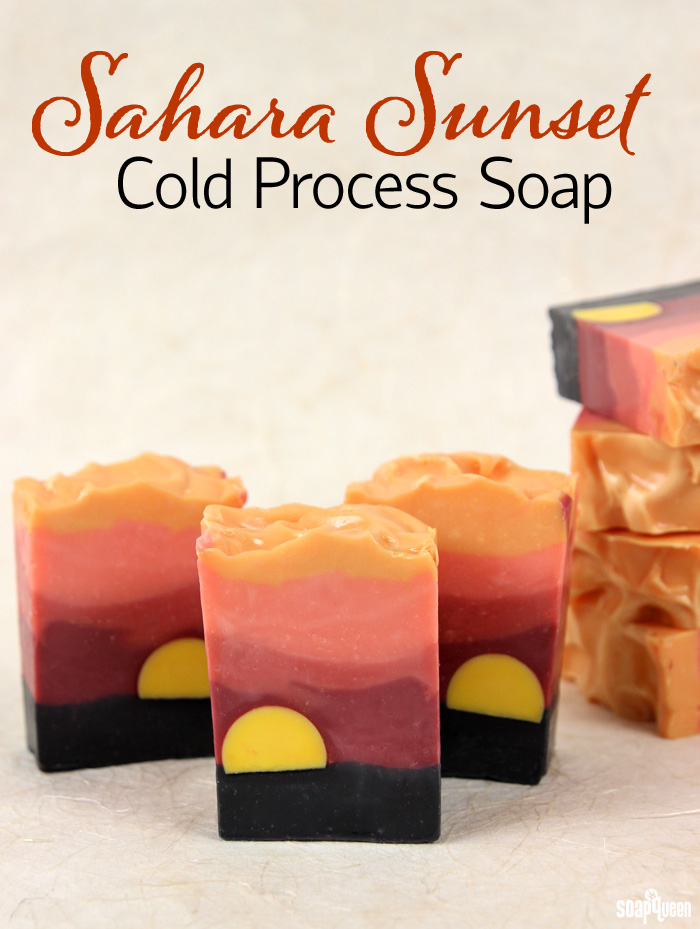 The sunset soap uses an analogous color scheme, which are colors that are next to each other on the color wheel. With so many color options, the color wheel can help you decide which to choose. There are also several websites to help you choose, like Design Seeds. Learn more in the Color Palette Tips + Color Resources post.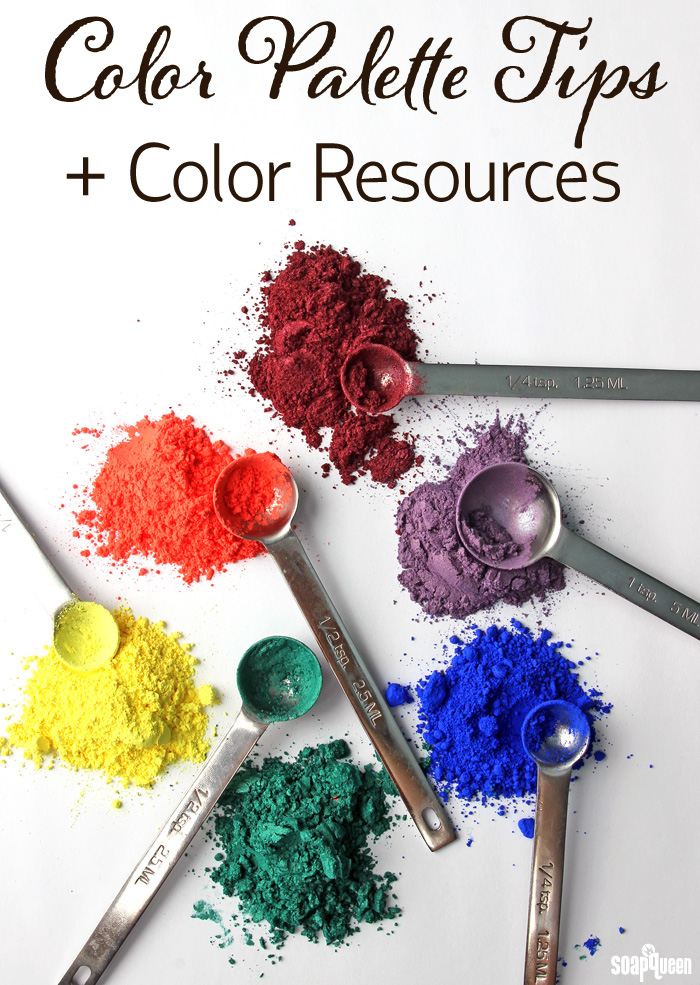 When choosing fragrances for your project, blending is something to consider. It can change fragrances you already have on hand into a totally new scent. Blending fragrances does take a bit of trial and error. Each month, we do that testing for you and create blends for the sample of the month. Click through the Winter and Spring 2015 Fragrance Blends for some scentspiration.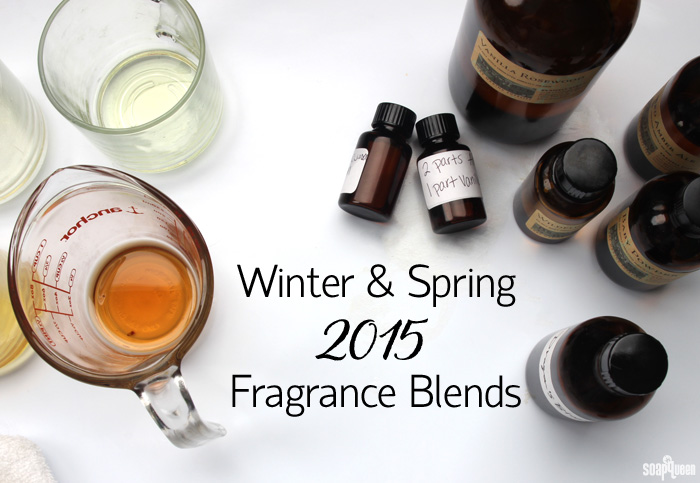 Dorothy with Sink and Soak Handmade Bath and Body Products mixed mint and Eucalyptus Essential Oil in this week's gorgeous Facebook Photo of the Week. So stunning!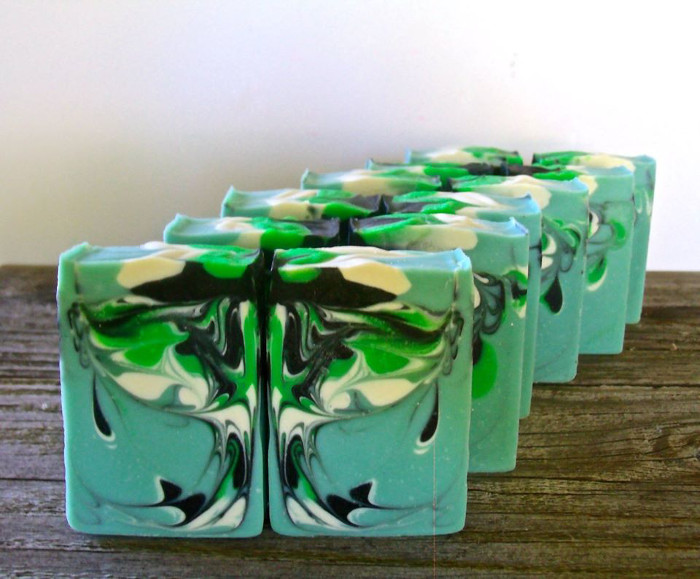 The different shades of green in Dorothy's soap give it a fresh look that goes perfectly with the scent. The butterfly swirl creates a unique design in each bar. To learn how to do the swirl, click through the Monarch Butterfly Swirl Cold Process Tutorial. For a fun butterfly look in melt and pour, check out the Monarch Butterfly Melt and Pour Tutorial.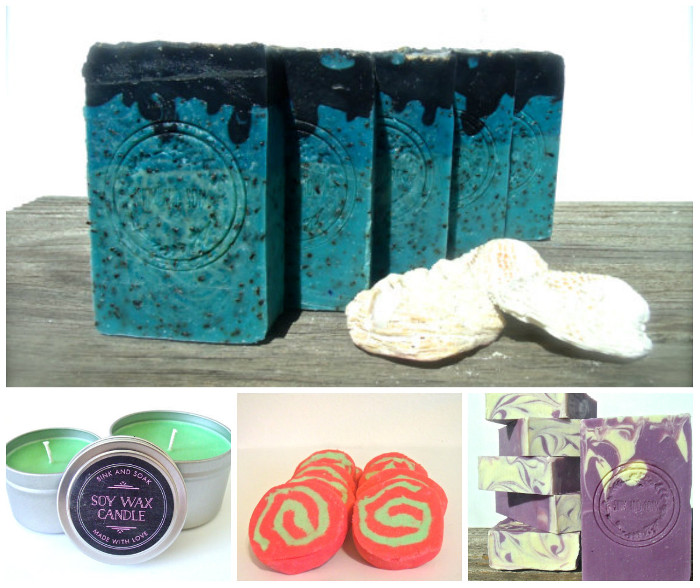 Above (clockwise, top) are Dorothy's Under the Sea Soap, Lavender Soap, Candy Apple Bubble Bath Bar and Mint Mojito Soy Candle. To learn how to make your own bubble bars, check out this Making Solid Bubble Bath video on Soap Queen TV. The Aloe Bubble Bath Bombs create big bubbles in your tub as well.
Find Sink and Soak Handmade Bath and Body Products
On Facebook
On Etsy
This week's Instagram Photo of the Week by Majestic Bliss Soaps has plenty of vibrant color as well. The pattern on top of the Kundalini Rising soap is so creative and unique, and the swirl inside looks amazing as well. See more stunning soap on Majestic Bliss' Instagram page.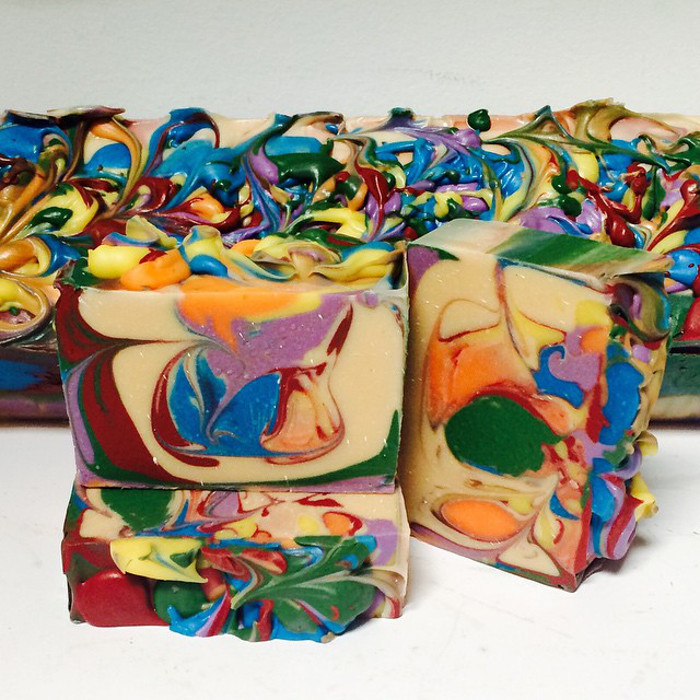 Post pictures of your crafty creations on the Facebook page each week for a chance to be featured on the Soap Queen blog and receive a sweet soapy package from Bramble Berry. Photos are chosen based on consensus from the Bramble Berry staff, so the best way to increase your chances of winning is to show us lots of photos!
To participate in the Instagram contest, hashtag your pictures with #soapshare. Each Friday, I will pick a photo on Instagram to be featured on the Bramble Berry Instagram account.