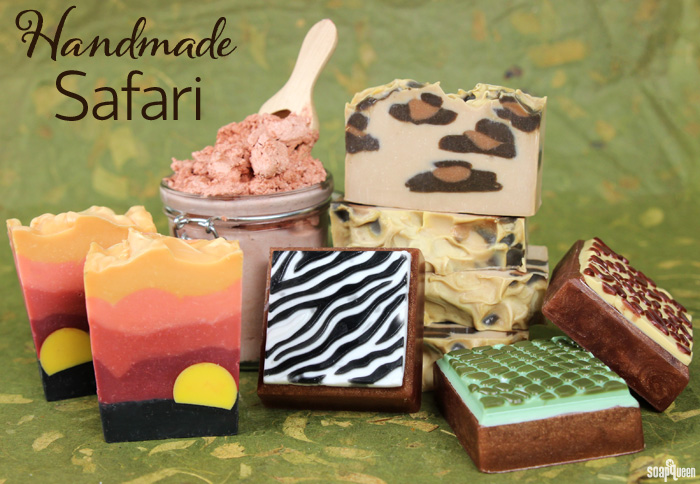 For the past two weeks, the blog has been full of projects inspired by the gorgeous continent of Africa. The first tutorial was the Wild Leopard Print Cold Process Soap, which featured a warm blend of Mayan Gold and Black Tea Fragrance Oils. A small amount ofCinnamon Leaf Essential Oil was added to help give the soap a thicker texture, as well additional spice. To create the realistic leopard print, thick soap is placed into disposable frosting bags and piped in layers (see photo below). If you prefer a brighter color palette, check out the Leopard Spots Tutorial created in 2013.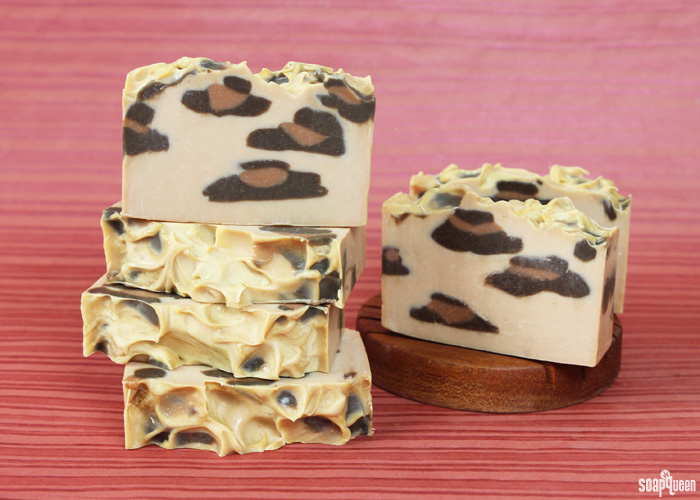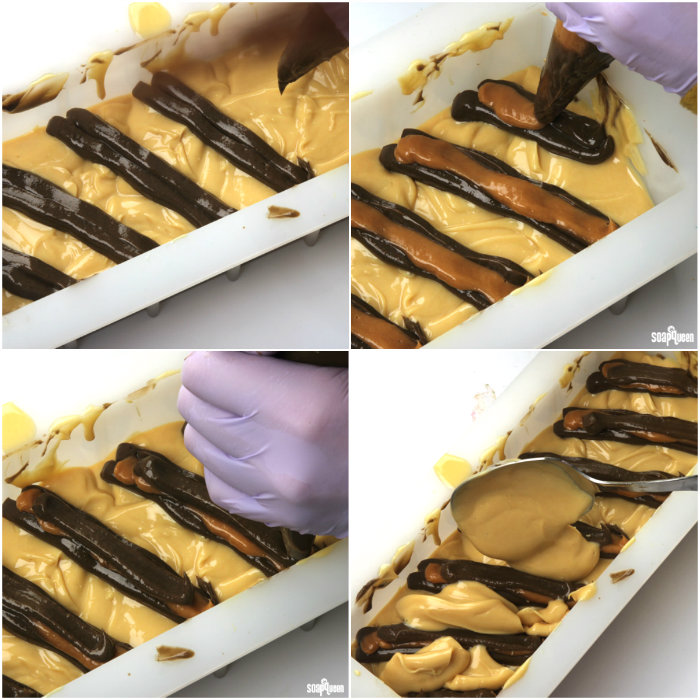 If you love patterns inspired by wildlife, these Animal Print Melt and Pour Bars include a zebra print, leopard print and an alligator print. The small details of the prints are created by using droppers to layer various colors of melt and pour into the mold. These bars are scented with the warm and sultry Sandalwood Vanilla Fragrance Oil.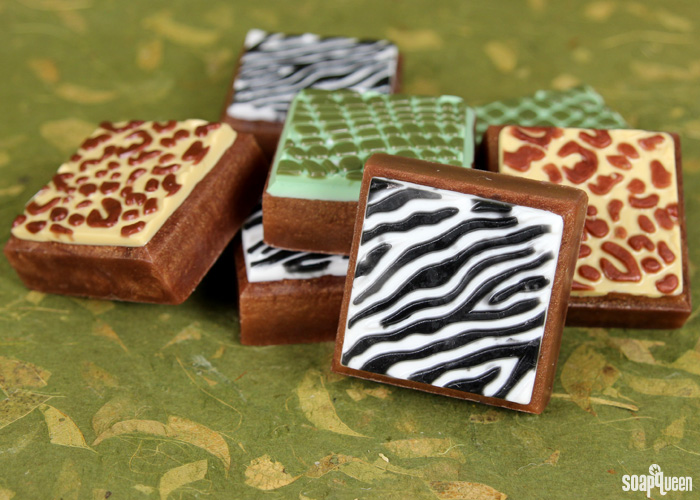 If you're a fan of warm and sultry scents, you'll love the Whipped Amber Bronzing Butter. This body butter contains coffee butter, which when mixed with the Ancient Sedona and Amber Fragrance Oils, creates a delicious smell. Soft and spreadable, this butter leaves a slight tint on the skin from the Copper Sparkle Mica.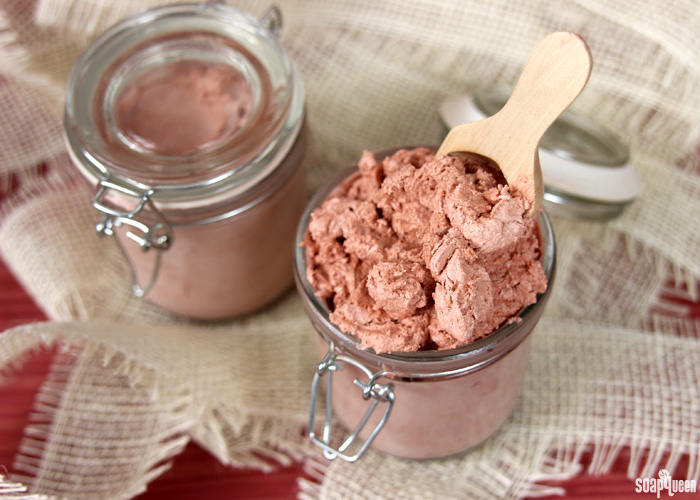 Inspired by iconic African sunsets, the Sahara Sunset Cold Process Soap uses a melt and pour embed to create the allusion of a sun setting over the landscape. Layers of thick soap are then placed into the mold to create a gorgeous ombre effect. This project features a blend of Beau Brummel Cybilla, Patchouli and Orange Peel Cybilla Fragrance Oils, this soap smells spicy yet bright.
If you're in the need for a cool treat, this recipe for Spicy Peanut Butter Ice Cream will hit the spot! Made from a combination of peanut butter and coconut milk, it has an extremely thick and smooth texture. It has a small amount of cayenne pepper for an added kick. Inspired by flavors in African peanut soup, this ice cream recipe is unexpected and delicious.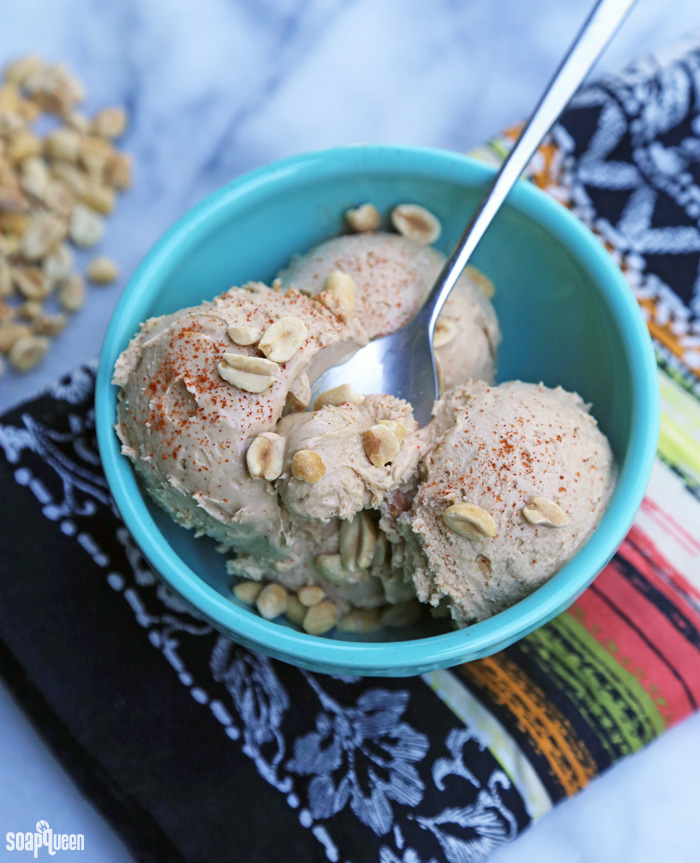 I hope you loved these African inspired tutorials! If you give them a try, I would love to see a photo on the Bramble Berry Facebook page, or on Instagram. Use the hashtag #SoapShare or #Brambleberry so I can search for them =)