This week was all about Valentine's Day gifts and inspiration. The Rose Gold and Charcoal Heart Melt and Pour Bars are perfect for the occasion. They have a heart-shaped embed and a light floral scent from White Magnolia Fragrance Oil. Instead of traditional colors, the bars feature black and pink hues from Rose Gold Mica and activated charcoal. Most importantly, they're fun to make.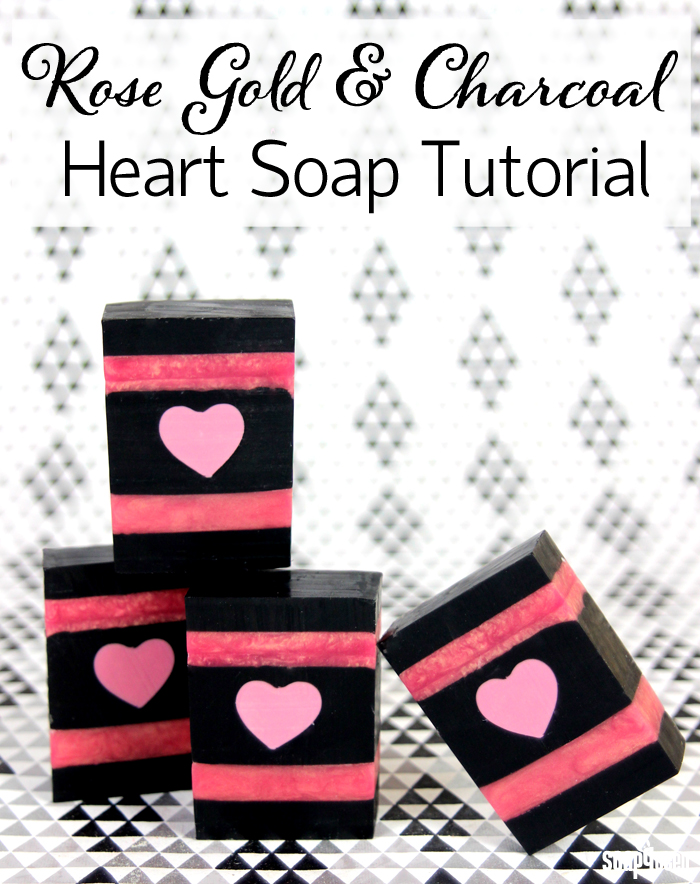 For more Valentine's Day inspiration, click through the Rainbow Heart Swirl Cold Process Tutorial. The soap is topped with colorful dots and swirled with a chopstick to create a heart design. The soap used Beach Breezes Fragrance Oil. The project is topped with fine iridescent glitter. You can never go wrong with rainbow colors and plenty of glitter.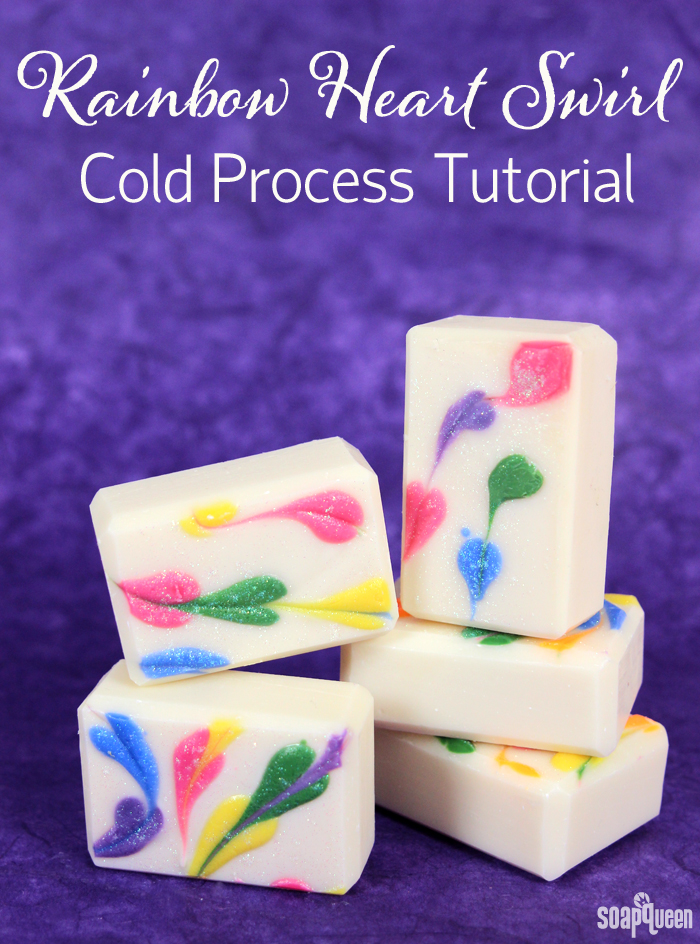 Looking for some non-soapy gift ideas? Check out the DIY Nail Polish Painted Champagne Flutes. Using handmade or store bought nail polish, you can customize champagne flutes for Valentine's Day or another special occasion. The team and I decorated them with dots, hearts and lots of glitter. It was fun seeing the designs everyone came up with.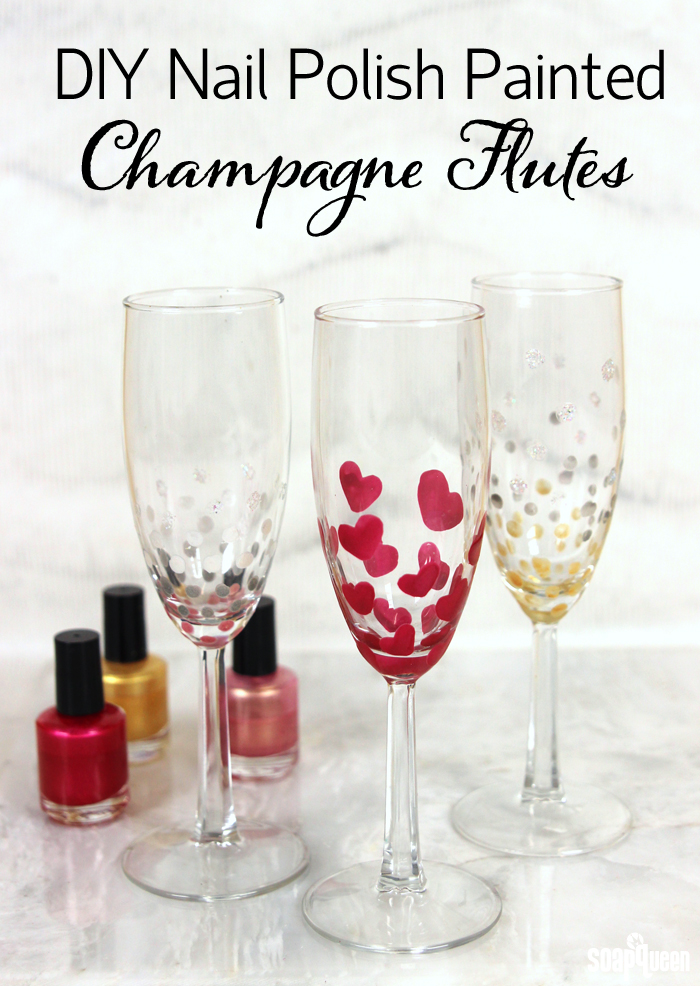 The #SoapShare hashtag on Instagram is full of inspiration. Right now it has more than 26,000 photos. There is everything from mermaid soap to dessert-inspired bath bombs. Each week, the team and I choose our favorite photo to feature on the blog. With so many gorgeous photos, it is almost impossible to choose. Click through the SoapShare Winners of 2015 to see some of our favorites.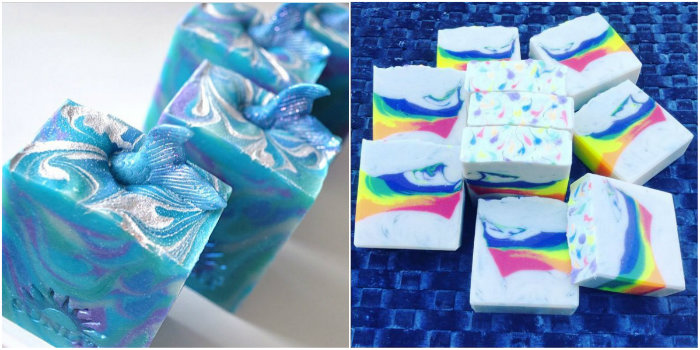 Each week we also choose our favorite photo shared on our Facebook page. This week it's a stunning lotus soap by Forest Soapworks. It's colored with spinach powder, activated charcoal and purple Brazilian clay, and scented with lavender and lemongrass essential oil.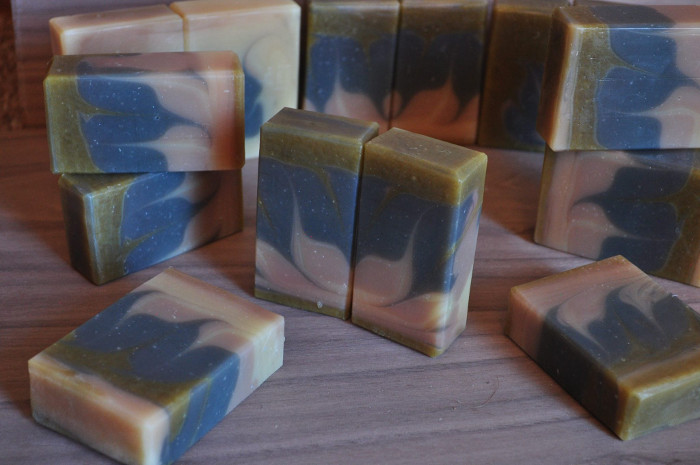 The lotus pattern in the soap is stunning, and the natural colorants provide beautiful contrast. For more natural colorant soaps, check out the Indigo Spoon Plop Cold Process Tutorial. Natural colorants look great in melt and pour soap as well, as seen in the Minty Clay Melt and Pour Tutorial.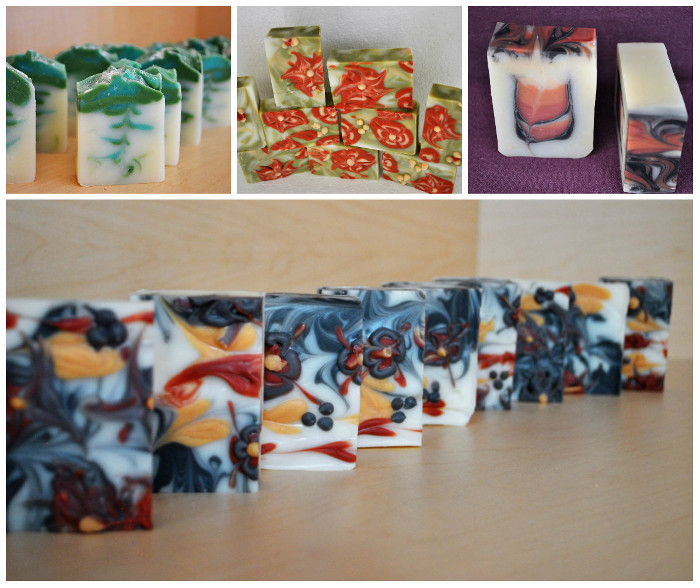 Above (clockwise, top left) are Forest Soapworks' Green Tea and Pear Tree Soap, Peppermint Poinsettia Soap, Vermillion Flycatcher Feather Soap and Magnolia Soap. To learn how to get a fun floral design on top of your soap, click through the Hawaiian Shirt Cold Process Tutorial. The Red Apple Cold Process Soap is topped with adorable apples.
Find Forest Soapworks
On Facebook
On Etsy
This week's Instagram Photo of the Week by Lina with Bathe in Grace features warm coffee colors. The soap has amazing details, including swirls in shades of brown, a fluffy white top and adorable espresso beans. It's sure to inspire coffee lovers everywhere (sidenote: did you know people in Seattle consumer more coffee per capita than anywhere else? True story!). See more beautiful soap on her Instagram page.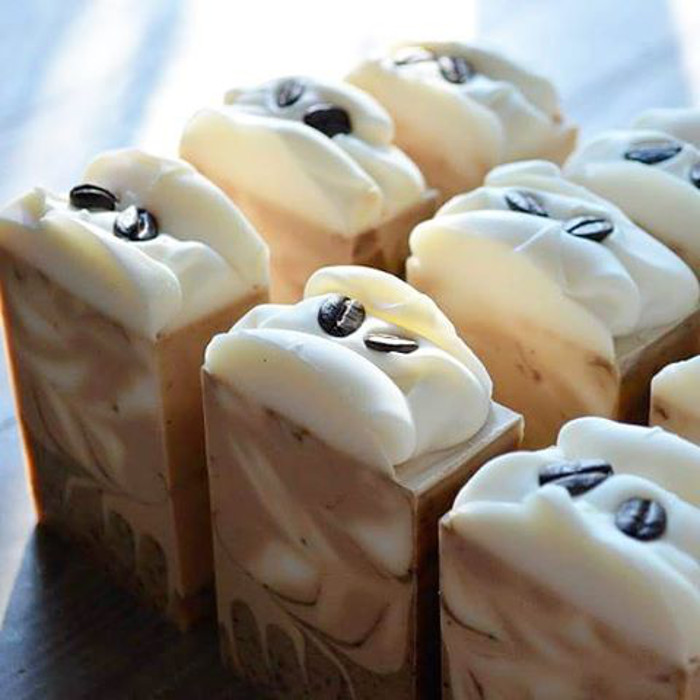 Post pictures of your crafty creations on the Facebook page each week for a chance to be featured on the Soap Queen blog and receive a sweet soapy package from Bramble Berry. Photos are chosen based on consensus from the Bramble Berry staff, so the best way to increase your chances of winning is to show us lots of photos!
To participate in the Instagram contest, hashtag your pictures with #soapshare. Each Friday, I will pick a photo on Instagram to be featured on the Bramble Berry Instagram account.
For those of you who have been featured on the blog, we now have an official "Featured on the Soap Queen" badge! You can include that badge on your website, blog, pictures, etc. To save the badge, click here. =)