This week was all about seasonal scents that can carry into the new year. The Cleansing Orange Spice Salt Scrub is scented with 10X Orange Essential Oil and Cinnamon Sticks Fragrance Oil. The traditional holiday spice notes pair well with the fresh citrus notes. To match the orange scent, the scrub has orange peel and Racing Stripe Orange Mica. It will leave your skin feeling fresh and clean.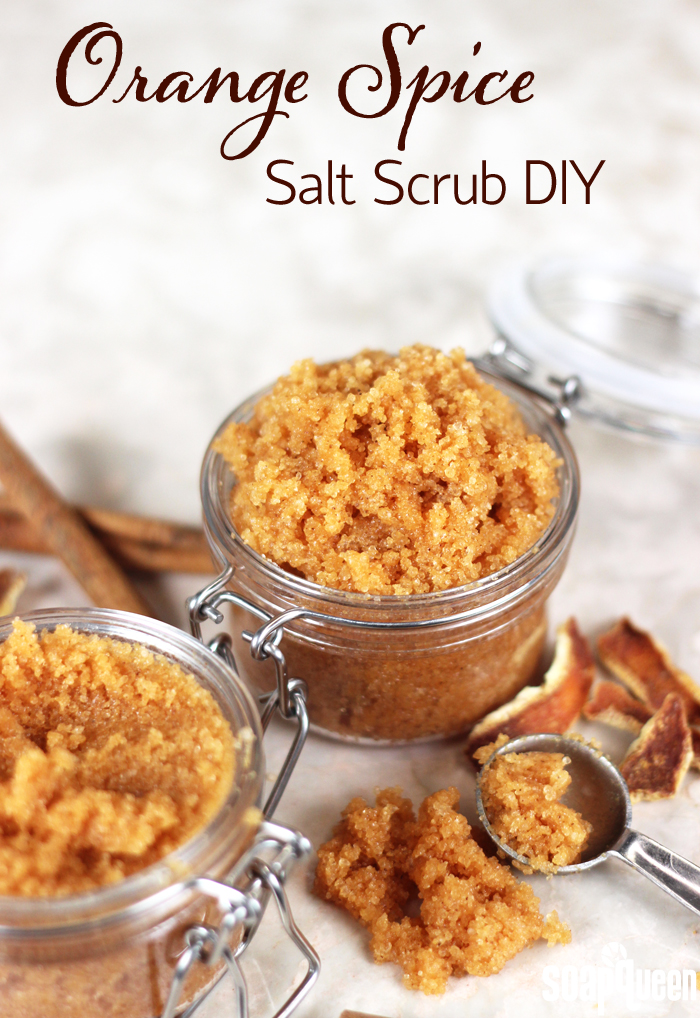 The Currant and Cranberry Cold Process Tutorial features another holiday scent combination. The Pomegranate and Black Currant Fragrance Oil and Cranberry Fig Fragrance Oil give the soap a fresh and juicy scent. The soap also has beautiful red and white color contrast from Merlot Sparkle Mica and Titanium Dioxide. For a pop of color and gentle exfoliation, poppy seeds are added.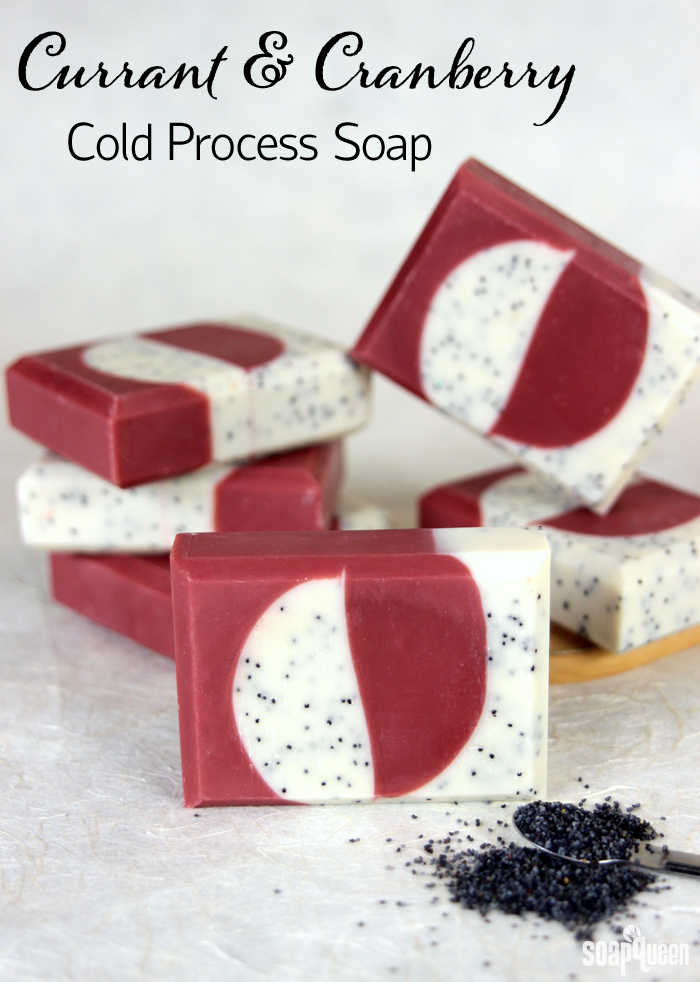 With so many fragrance and essential oils available, you can create your own unique holiday blend. Essential oils are a great option for those who prefer more natural scents. When blending essential oils, it's important to use the Fragrance Calculator to find the correct usage rate for your recipe. Too much of a certain essential oil can cause skin irritation. Click through the How to Blend Essential Oils Safely post to learn more.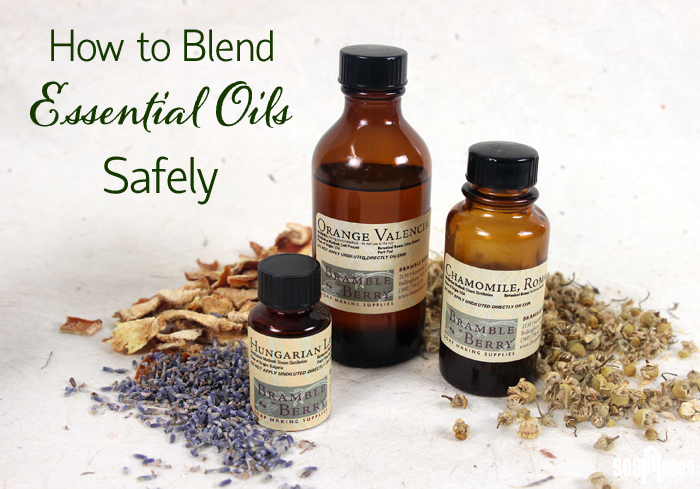 There are many options for a color to match your scent blend. Color Blocks are a great choice for melt and pour soap. They are easy to use – all you have to do is add shavings of the block to melted soap and stir well. Just a few shavings go a long way. Click through the Color Block Usage Rates in Melt and Pour Soap to learn more.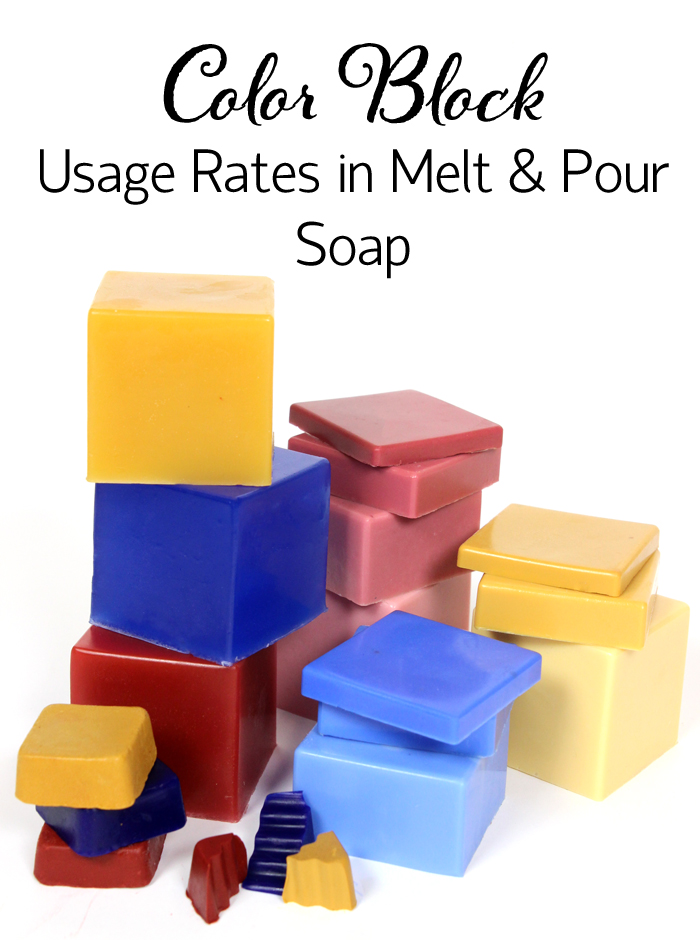 This week's Facebook Photo of the Week by Tabitha with Geeky Soaps has plenty of vibrant color. Her soap is inspired by her husband's love of games and anime.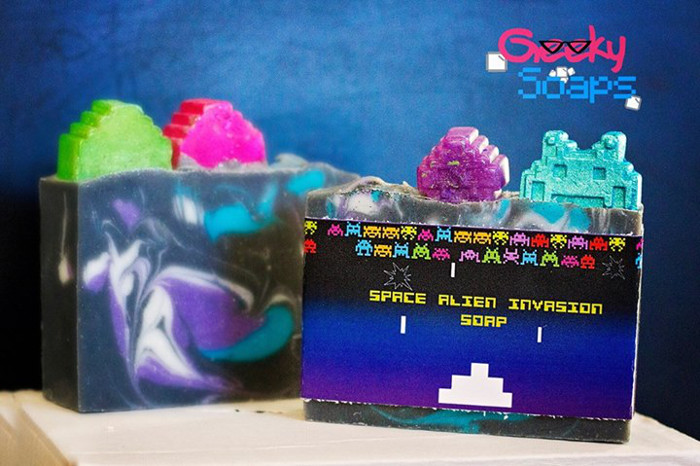 There are so many beautiful techniques in Tabitha's soap, including a swirl with plenty of color contrast. The embeds on top add another layer of interest, and the labels put you right in the game. It's so gorgeous! For more swirly soap with fun embeds, click through the Honey Bee Funnel Pour Cold Process Tutorial. The embeds in the Once Upon a Dream Cold Process Soap have lots of sparkle.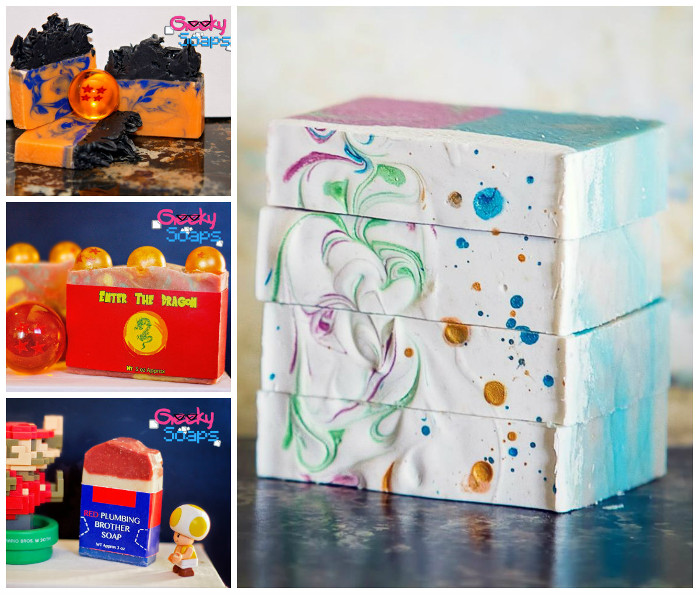 Above (clockwise, top left) are Tabitha's Saiyan Soap, Boys vs. Girls Soap, Red Plumbing Brother Soap and Enter the Dragon Soap. If you love the mica painting on Tabitha's Boys vs. Girls Soap, check out the Gold Mine Cold Process Soap. Mica painting looks great on melt and pour soap as well, as seen in the Painting Soap with Mica Powder video.
Find Geeky Soap
On Facebook
On Etsy
 This week's Instagram Photo of the Week by Ulyana wows with black and white contrast. The lace pattern is so crisp and clean. I love the middle layer of white as well. For more of Ulyana's gorgeous work, check out her Instagram page.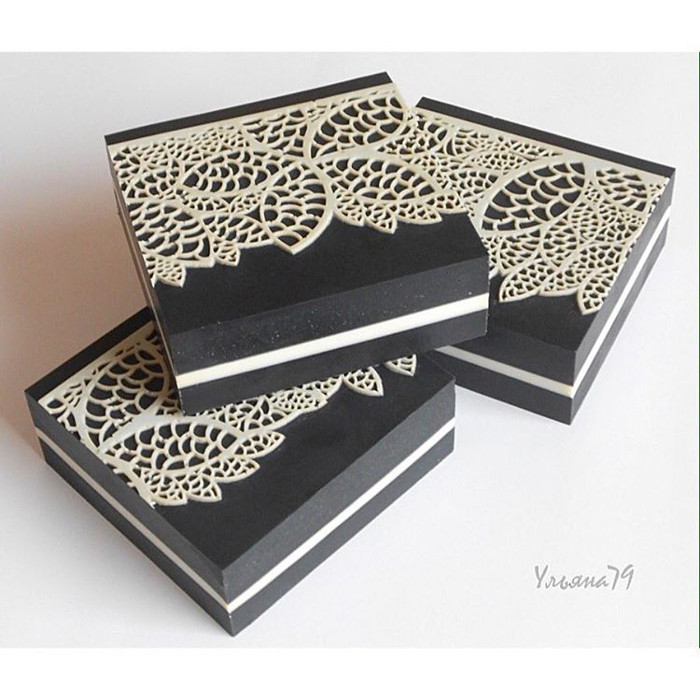 Post pictures of your crafty creations on the Facebook page each week for a chance to be featured on the Soap Queen blog and receive a sweet soapy package from Bramble Berry. Photos are chosen based on consensus from the Bramble Berry staff, so the best way to increase your chances of winning is to show us lots of photos!
To participate in the Instagram contest, hashtag your pictures with #soapshare. Each Friday, I will pick a photo on Instagram to be featured on the Bramble Berry Instagram account.
For those of you who have been featured on the blog, we now have an official "Featured on the Soap Queen" badge! You can include that badge on your website, blog, pictures, etc. To save the badge, click here. =)