Happy, happy weekend! I'm so glad to be back home after a short trip to Washington, D.C. earlier in the week. Traveling can be fun, but there is nothing like the comfort of your family. I'm trying to get caught up on Christmas stuff this weekend. I finally gave up on trying to find our well-hidden Elf on the Shelf from last year and bought a new one and the Christmas tree still isn't up. Luckily there are still a few weeks until the holiday. =) Are you feeling a little late to the Christmas party as well? It really snuck up on us this year!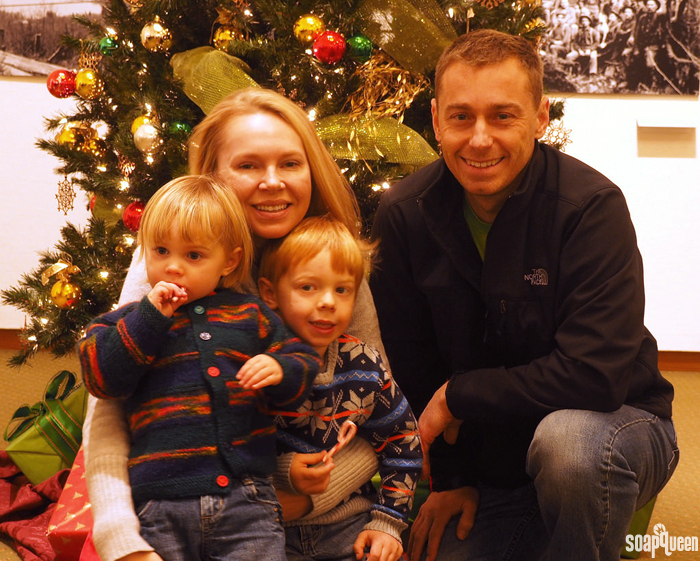 Above, Chris, Lily, Jamisen and I visited City Hall last week to spend some quality time with each other and see the gorgeous trees. It really got me in the Christmas spirit! Check out my favorite links on Pinterest, Instagram and Twitter below for more holiday inspiration.
Pinterest: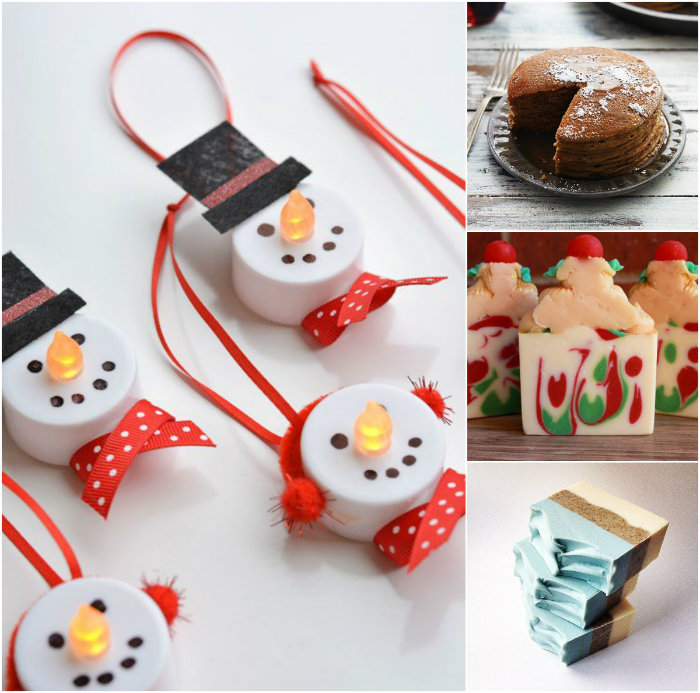 Left to right, clockwise:
Instagram:
With all the holiday sweets around, I was inspired by a Swedish ginger cookie to create this Orange Spice Salt Scrub. It smells amazing and leaves skin feeling soft and clean.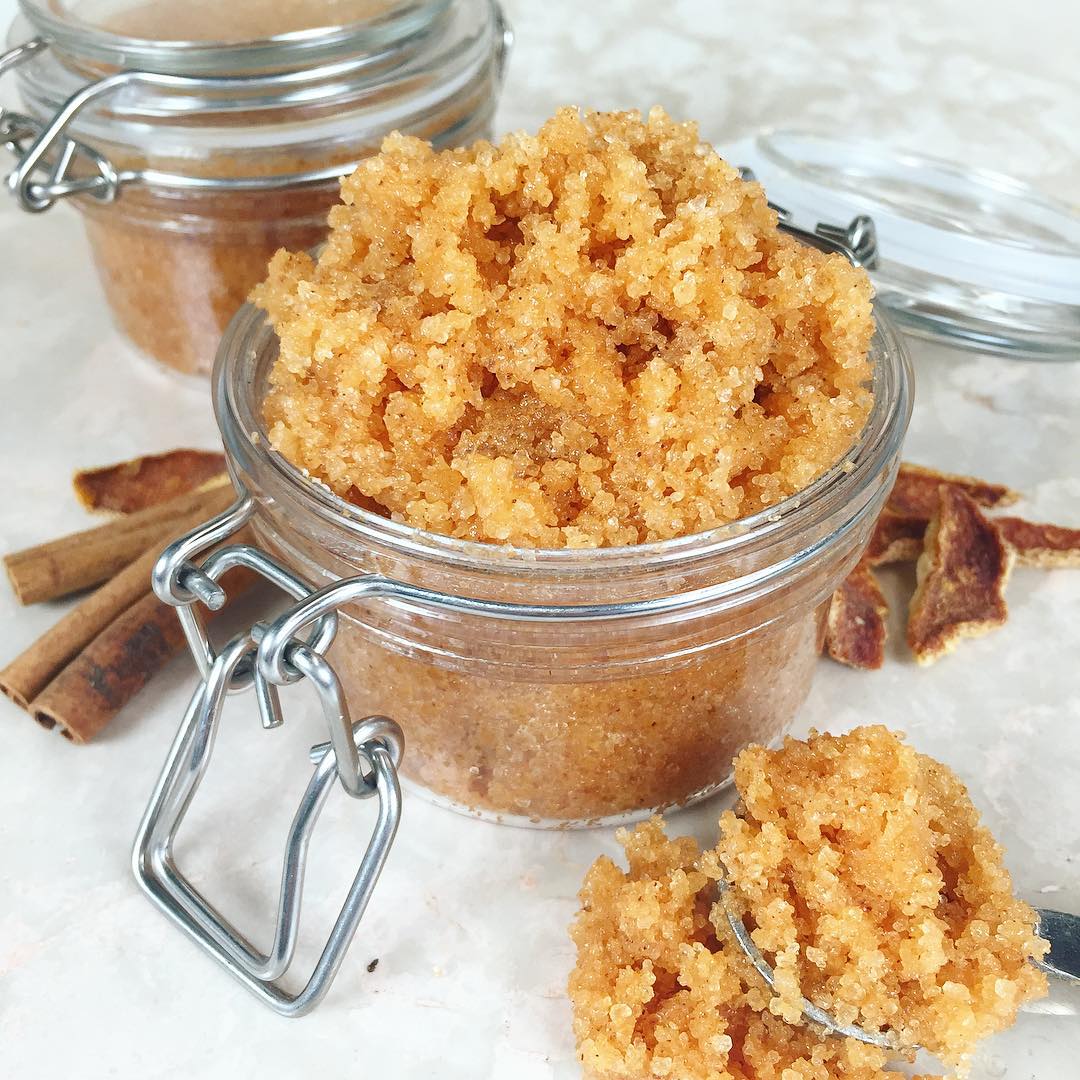 I know it's hard to think about projects for next year when Christmas isn't over yet, but now is the time to start planning for Valentine's Day. Below is heart-shaped soap made with pink sea salt, rose clay and Hungarian Lavender Essential Oil. It will be on the blog soon. =)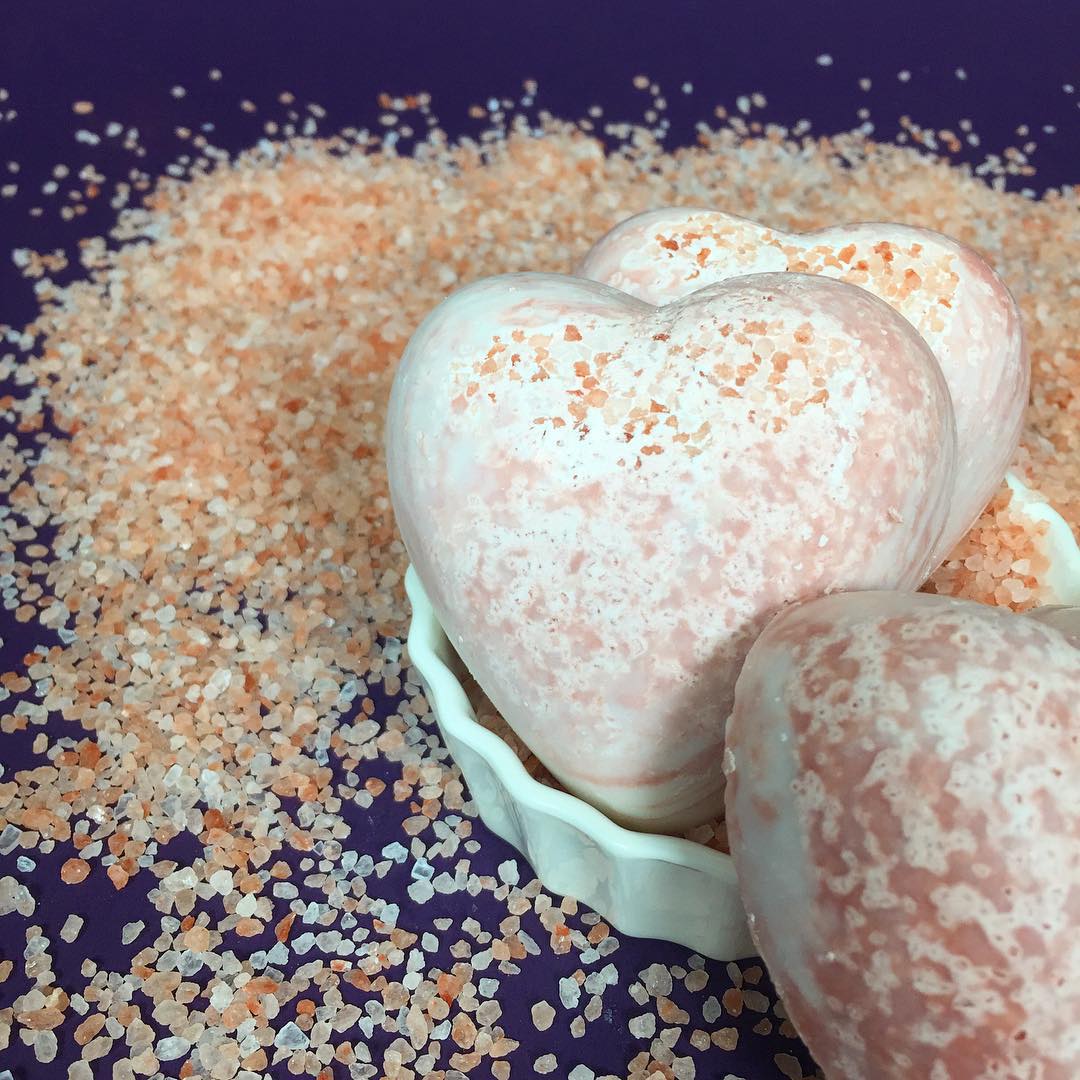 I hope you're having a great weekend! To keep up with the latest soapy social media throughout the week, you can follow me on Twitter, Tumblr, Instagram, Pinterest, Vine and YouTube and Snapchat. To watch my 'stories', which include sneak peeks into future projects, add me. I'm Bramble-Berry on Snapchat. Don't forget to tag your soapy projects on Instagram with the hashtag #SoapShare so I can see what you're making! =)