Check out some of my favorite pins from the last week. I can't wait to enjoy the sunny weather we're supposed to have this weekend; I see a playground or five in my future!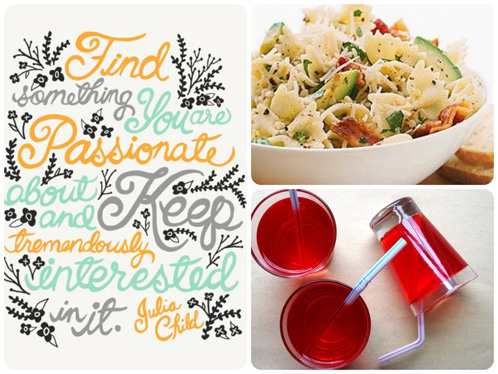 I wholeheartedly agree with this Julia Childs quote.
This avocado pasta looks dee-lish!
Super fun and yummy April Fool's day shenanigans with these undrinkable (Jell-o) juice cups.
I also had a fun soaping week with this Tiger Swirl soap for a fun soapmaking challenge that SOAP Panel participant and long-time soaping compatriot Amy from Great Soapworks started.
The lowdown on what I used to make the design and the fragrance that gave me the time to make it happen? Easy!
Crisp Apple Rose Fragrance Oil: https://www.brambleberry.com/Crisp-Apple-Rose-Fragrance-Oil-P5484.aspx

Electric Bubblegum: https://www.brambleberry.com/Electric-Bubble-Gum-Colorant-P4966.aspx

Fizzy Lemonade: https://www.brambleberry.com/Fizzy-Lemonade-Colorant-P4965.aspx

Titanium Dioxide: https://www.brambleberry.com/Titanium-Dioxide-Pigment-P4040.aspx

Activated Charcoal: https://www.brambleberry.com/Activated-Charcoal-P4956.aspx