Last Wednesday we announced that Bramble Berry is looking for a new Summer S.O.A.P. Team (see the blog post here if you missed it). Thank you to all who participated! We read your tweets, liked your blog posts and clicked on your links. We were deluged with interest in the Summer S.O.A.P. Team. Just remember that there will be more opportunities in the future to be on the testing team. So if you're name is not below, don't be discouraged, apply next time! We plan on spreading the S.O.A.P. love!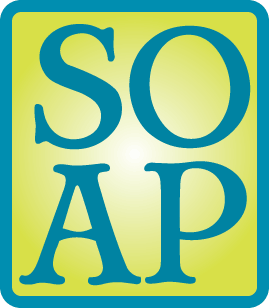 Summer S.O.A.P. Testing Team!
Amy from Tenth Avenue Soapworks
Penny from Good Clean Fun Soaps
Amy from Great Cakes Soapworks
Jeanee from Dirty Laundry
Emily from Soap and Restless
Dennise from Briny Bar Soap
Leah from Mommy You Say It
S.O.A.P. Team, please email soap(at)brambleberry(dot)com with your shipping address so we can send you your mystery fragrances. Thanks in advance for your hard work!