What a fun week it has been! We've been keeping super busy with all sorts of fun activities and promotions that are going on for both Bramble Berry and Soap Queen. The members of our Spring Spring S.O.A.P. team (you can see the list here) were picked, we started getting entries for our Spring Soap Swap, received a bunch of cute bath and body products for the Fair Ivy contest (the deadline to receive entries is this Monday!) and have a super fun April Showers Scavenger Hunt going on. I also made the second soap in the Great Cakes SoapWorks Soap Challenge – the Elemental Swirl (read all about it here). This is how my version of the Elemental Swirl turned out – very teardroppy and artistic.


But, that's not why you're here! You want to see our Facebook Photo of the Week? Here we go!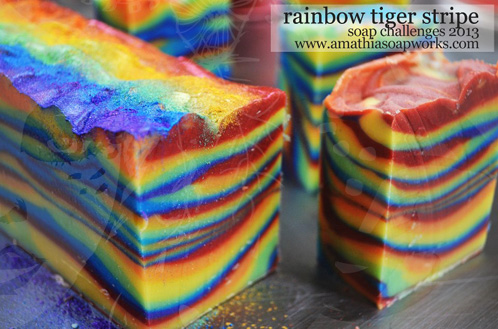 This week's photo comes to us from Kendra from Amathia Soapworks. Kendra made this absolutely stunning Tiger Stripe soap that inspired week one of the Great Soapworks Soap Challenges. I thought it turned out incredible and the colors just blew me away. Kendra told us when she posted the picture that this is what Bramble Berry's slow-moving fragrances like Kumquat and Energy can do. It allowed her plenty of time to do all the layers and colors and come out with an fabulous soap design. Thank you so much for being part of our soapmaking community on Bramble Berry's Facebook page, Kendra. Be on the lookout for a special little package headed your way.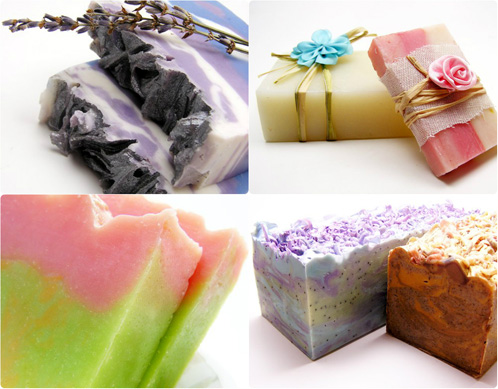 Kendra's Facebook Page: Amathia Soapworks

Kendra's Blog: Amathia Soapworks

Would you like your photo or project to be featured on the blog? Come join us for soap talk, contests and lots of crafty inspiration on Bramble Berry's Facebook page and share a photo of your latest project. Your handmade soap might be next week's feature! Do you have a full tutorial to go with your soapy project? Submit your recipe to teachsoap(at)brambleberry(dot)com to get have a chance of winning a $10 Bramble Berry Gift Certificate, click here for more details!