Facebook Photo of the Week (Feb 15th ~ 22nd)
What a busy and exciting week it has been. Though I was down for the count one day with a lovely stomach bug,  I've thoroughly enjoyed watching all the great interaction on our Facebook page. Big thanks to our customers who helped us reach our goal of 500 new likes within a week. I was overwhelmed by the incredible enthusiasm and appreciate all the help to reach our goal.  We also had a couple of super fun tutorials, our Sunset Ombre Soap and our absolutely decadently-scented Whipped Coffee Butter (that I'm using every day). This weeks winner of our Facebook Photo of the Week is…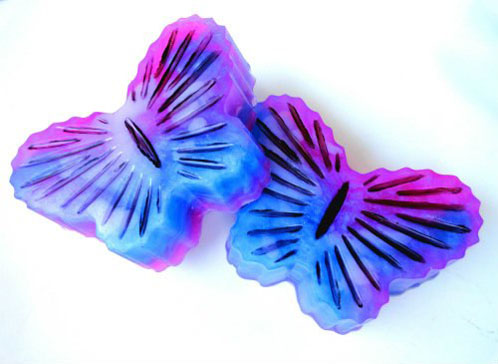 This week's photo comes to us from Mandy of Bubblina's Soap Boutique. This gorgeously colored set of Berry Swirled Butterflies caught my eye. Mandy told us that the fun swirly colors in this soap are a mix of Liquid Blue with a bit of Silver Mica and Liquid Pink with a pinch of Red Blue Mica. They are so colorful and cute. For more darling Melt & Pour soaps, you can check out her pages below. Thanks so much to Mandy for being part of our amazing soapmaking community on Bramble Berry's Facebook page. Expect a special little delivery headed your way!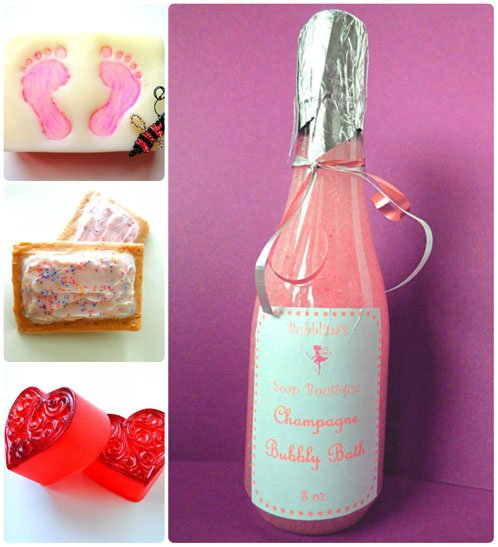 Mandy's Facebook Page: Bubblina's Soap Boutique

Mandy's Etsy Shop: Bubblina's Soap Boutqiue

Would you like your photo or project to be featured on the blog? Come join us for soap talk, contests and lots of crafty inspiration on Bramble Berry's Facebook page and share a photo of your latest project. Your handmade soap might be next week's feature!
Leave a Comment
(Your email address will not be published)