Who's ready for a swap? We had a great suggestion on our Facebook page to try swapping bath bombs. This is our first bath bomb swap that we've ever done and we're super pumped about it! If you're interested (and I hope many of you are) check out the details below.
Bath Bomb Swap Details!
Who can participate? Anyone! You do not have to be a professional soapmaker or vastly experienced. Just do the best you can. International soapmakers are welcome, too. The shipping charges will be a little more than for the domestic swappers, but we are happy to ship swap boxes anywhere. In the past we've had participants from France, Austria, and more!
You send us an email telling us what Bramble Berry fragrance you are using.
You make 12 Bath Bombs and label them with the ingredients you used and your name, your company name or soaping alias. Ideally we're looking for a 4 oz bath bomb. If you're bath bombs are not that big, just include an extra bath bomb in your recipe.
You send the bath bombs to Bramble Berry ensuring that it is received by Monday, March 26th.

Ship to: Bramble Berry Inc.
C/O Bath Bomb Swap
2138 Humboldt Street
Bellingham, WA 98225

Purchase the Bath Bomb Swap item on the Bramble Berry website and choose what shipping method you would like. (USPS Flat Rate Box will be $13.15 but FedEx or Priority Mail may be less expensive depending on where you're located).
Sit back and wait for your exciting box of goodies! We will get the swap boxes sent out by Friday, March 30th.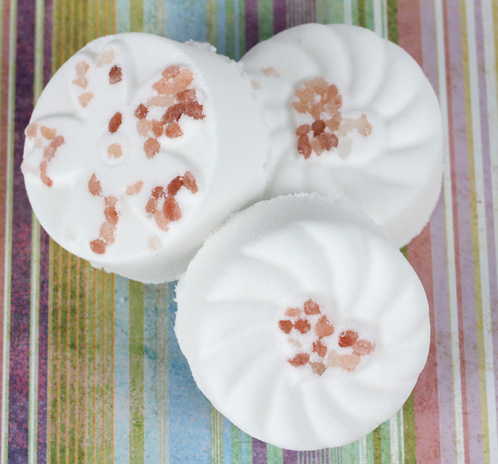 Bath Bombs + Salt =Love