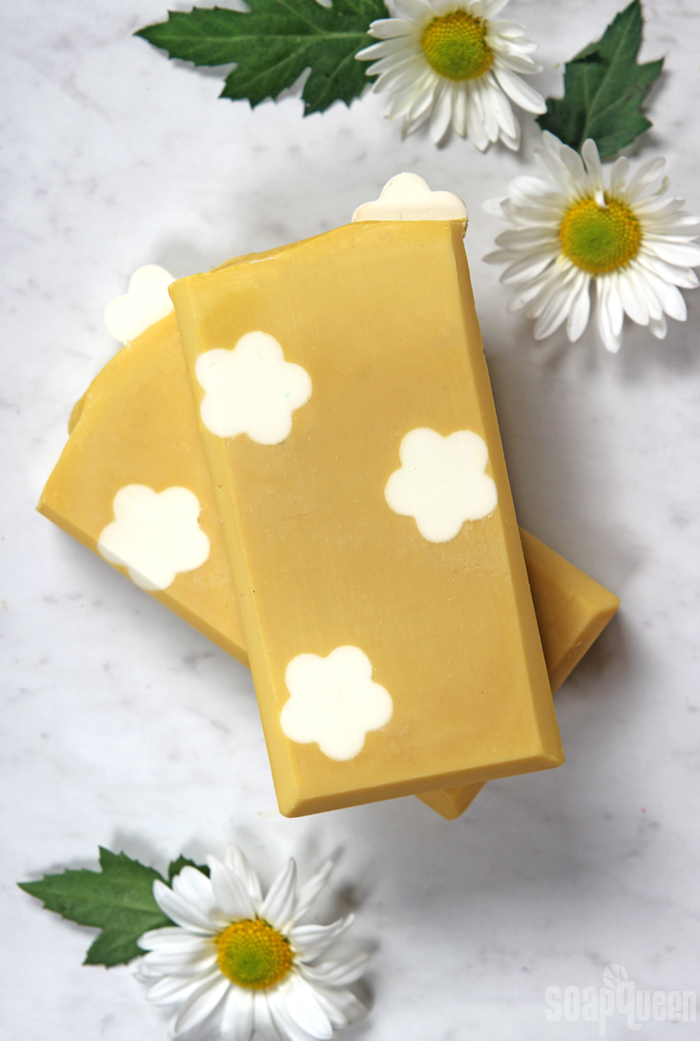 Daisies are such cheerful, happy-looking flowers. The bright white petals were the inspiration for this cold process soap recipe. White flower embeds are placed into a yellow soap base to create tall and skinny bars that are perfect for spring.
The embeds are created with the Mini Daisy Silicone Column Mold. They need to be made 3-4 days in advance to allow them to fully harden. If you don't want to wait for the cold process embeds, you can make the embeds with LCP White Melt and Pour Soap Base instead.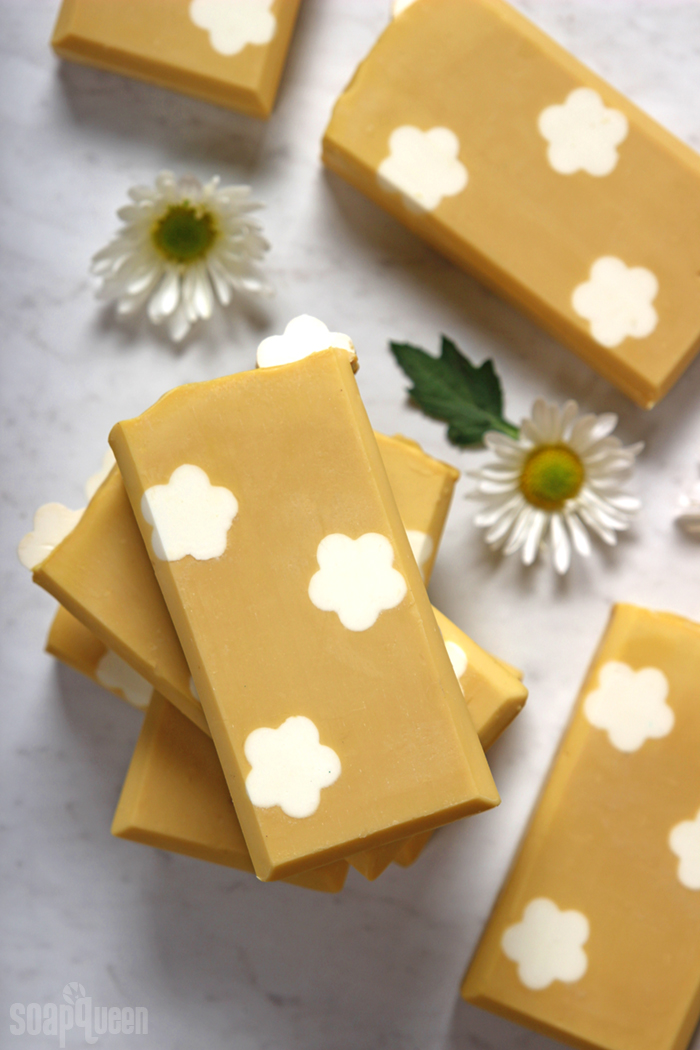 This soap is scented with Sunflower Fragrance Oil, which is a sophisticated and warm floral scent. Everybody who smells it can't help but love it. Sunflower Fragrance Oil does accelerate trace, but in this design the acceleration helps suspend the embeds throughout the soap. Just make sure to use your stick blender sparingly once the fragrance is added. A touch of titanium dioxide is added to combat the slight fragrance discoloration and keep the yellow bright.