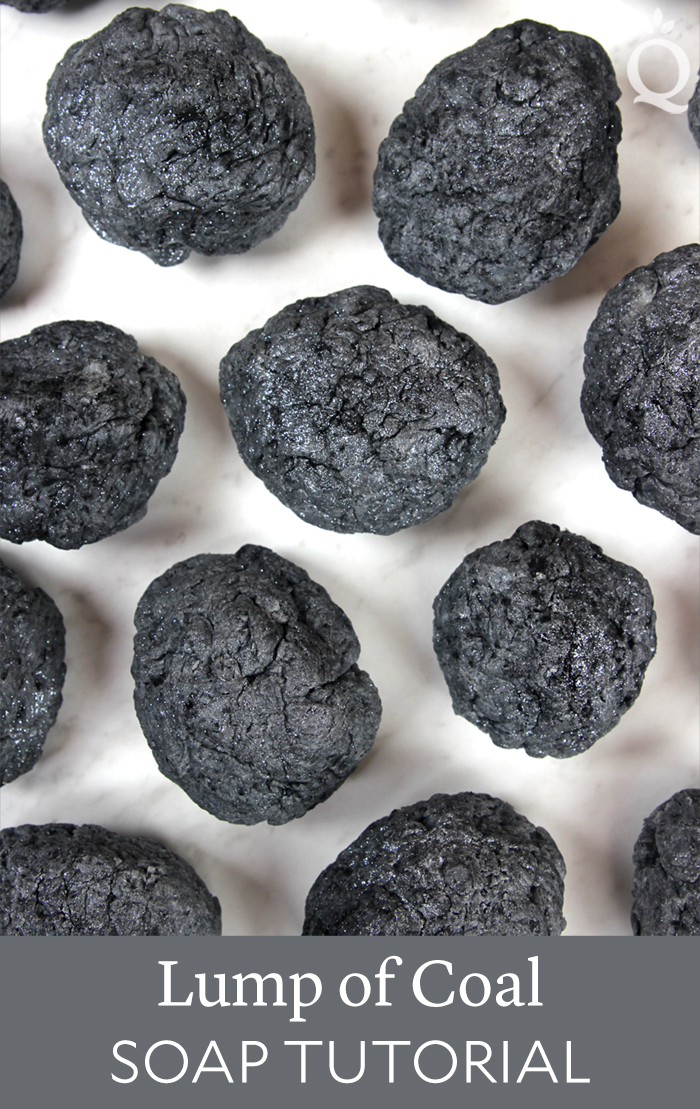 The lore of children receiving a lump of coal for Christmas occurs in many cultures. While the origin stories are all slightly different, one aspect is consistent: bad children receive a lump of coal and good children receive a present. These Lump of Coal Soaps put a fun spin on holiday gifts. Your friends and family will actually want these in their stockings.
They're created with rebatch soap base. Rebatching refers to melting grated cold process soap over low heat. The soap can then be customized with color and fragrance. The Luxury Grated Rebatch Soap used in this project contains a skin-loving blend of oils and butters such as shea butter and olive oil. It's made fresh so it's easy to melt down.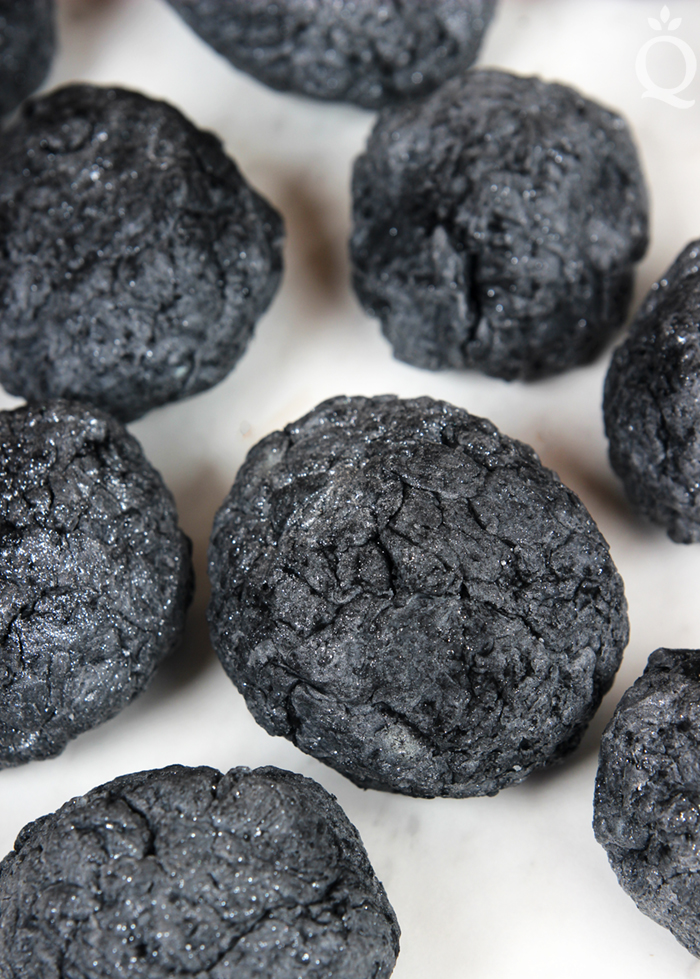 Rebatch soap can be melted using a few different heating methods. In this video, the rebatch soap is melted using a double boiler. You can also use a Crock-Pot, as shown in this tutorial. For this project we used a Presto Pot, which is similar to a fondue pot. The key is low, consistent heat.
Once the soap is melted, activated charcoal is added to give a coal-like appearance. Then Sandalwood Vanilla Fragrance Oil is mixed in for a sultry and delicious scent. The soap is allowed to cool slightly and formed into balls using your hands. Finally, a touch of Snowflake Sparkle Mica and a bit more activated charcoal are sprinkled on top. Because of the large amount of charcoal, these bars do lather gray.